Student Organizations and Resources
Pi Sigma Alpha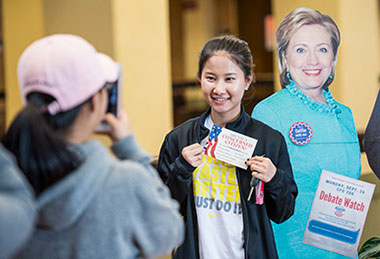 Pi Sigma Alpha is the National Political Science Honor Society founded on the basis of stimulating scholarship and interest in political science. It was originally founded at the University of Texas in 1920 and is currently headquarted in Washington DC. TWU's Mu Omega chapter was founded in 1982 and continues to attract new members, encouraging them to attend conferences such as the Undergraduate Student Conference in Washington DC that hosts panels in American politics, international relations, political philosophy and public policy.
The chapter has thrived with on-campus student voter registration, student debate-watching parties and, most recently, conducting a study on students who are and are not registered to vote and who have or do not meet the approved form of Texas voter identification standards.
For information regarding Pi Sigma Alpha meetings, events and dues, contact chapter advisor Dr. Parker Hevron at phevron@twu.edu.
Barrister's Club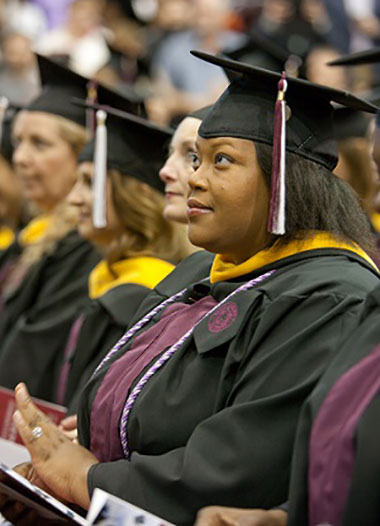 The Barrister's Club is a student organization for students interested in legal careers or in law as an academic pursuit. The Barristers provide an opportunity for members to develop leadership and personal skills through LSAT study groups and and law school admission counselor meet-and-greets. As a link between the TWU campus and the Denton community, the Barristers have established an excellent reputation for service and education.
Membership costs $5 per semester. For more information about meetings and events, contact faculty advisor Parker Hevron, Ph.D., at phevron@twu.edu.
History and Political Science Graduate Student Association (HGSA)
The History and Political Science Graduate Student Association (HGSA) is an organization for graduate students majoring in either history or political science. The organization's purpose is to encourage comradery between all department graduate students and to provide a forum in which their ideas flourish. The HGSA meets several times during the semester and has an organization forum on Blackboard. For more information regarding HGSA, contact us at historygov@twu.edu.
Page last updated 4:03 PM, October 18, 2022