Online Post-Baccalaureate Certificate in Women in Politics
TWU students at Running Start's 2019 Elect Her event on the Denton campus.
It's a new era in the world of politics. Are you ready to make history?
We'll prepare you for a career in campaigns in as little as two semesters and less than $5,500.*
Our online certificate in women in politics will help you turn your passion for political activism into a profession. We'll provide you with the training necessary to:
Run for office
Organize campaigns
Work for an advocacy group
Provide consulting, budgeting and fundraising services
In Texas, there are more than 19,000 candidates running every election cycle. Candidates for those offices hire hundreds of staff to help manage their campaigns. Our growing state population is also creating more competitive districts, with both parties fielding qualified candidates and funding campaigns.
Beyond more openings for women to run for office, there is also an increase in jobs for those with skills in campaign management, field organization, communications, fundraising and more.
Our certificate isn't just for women, either. Change happens when everyone participates, and men are strongly encouraged to apply.
*Individual requirements and costs may vary. Our program is two classes per semester, for two 16-week semesters. Our costs have been calculated for Texas residents and are subject to change for the 2021–22 academic year. Visit our financial aid page to learn about scholarship options available to you.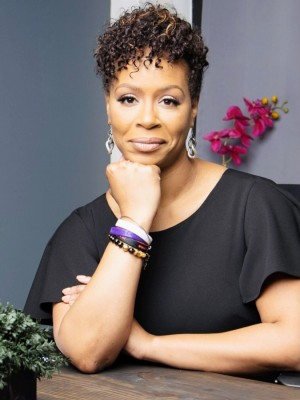 "Through the program, I've had the honor of learning from high-profile women in politics, and I have learned a tremendous amount about what goes on 'behind the scenes' and have gained a huge amount of respect for the process. It also is providing an opportunity to use my lived experiences to help shape domestic and intimate partner policy and legislation."
The benefits
The Post-Baccalaureate Certificate in Women in Politics is a collaboration between the Department of History & Political Science and the Center for Women in Politics & Public Policy, as part of the Jane Nelson Institute for Women's Leadership at TWU.
Comprehensive background knowledge: Classes will explore current research on the challenges faced by women candidates and by political campaigns. You will also be introduced to messaging, precinct analysis, direct mail and fundraising strategies.
Access to experts: The program features online sessions with top political consultants who will share advice, answer questions and offer feedback on your campaign plan and fundraising pitch.
Hands-on internship opportunities: Our spring semester internship program will allow you to gain real-world experience, help a candidate or issue succeed, build your resume and network with professionals in your field.
Exclusive workshops and events: As a student in our certificate program, you will be given free access to TWU workshops that prepare women to run for office, manage races and direct advocacy initiatives. These events may include access to training like Running Start's Elect Her program.
Flexible, accessible learning: Our certificate program can be completed online, with local internship opportunities and remote attendance options at events.
Attend an Info Session
Join us at an online info session to learn more about the Online Post-Baccalaureate Certificate in Women in Politics and how TWU prepares you for a career in political campaigns on:
April 12 | 12-1 p.m.
Watch our virtual info session
Program details
As a student in the program, you will work with faculty and mentors, participating in research and earning the practical skills needed for campaigns and advocacy.
You will complete:
Two online classes in the fall semester
One online class in the spring
One internship in the spring
A capstone assessment comprised of a sample campaign plan and elevator pitch
You will learn how to:
Target and mobilize voters
Design direct mail and advertising campaigns
Budget and fundraise
Analyze and address gender gaps and social dynamics impacting voter participation
Combat potential media bias in campaigns and candidate coverage
Visit the graduate catalog to view the certificate's full plan of study. For an overview of courses scheduled across the department, see the History and Political Science course rotation.
Admission requirements
Admission to the Post-Baccalaureate Certificate in Women in Politics
Program Contact
Jennifer Danley-Scott, Ph.D.
940-898-4576
jdanleyscott@twu.edu
Application Deadlines
April 30th
Admission Requirements
Applicant's overall record should clearly reflect the ability to pursue advanced study and write effectively.
Documentation of a strong preparation in the liberal arts.
A minimum GPA of 3.25 on last 60 semester credit hours of undergraduate work.
Applicants who do not meet the above prerequisites at the time of application may, under exceptional circumstances, be recommended for provisional admission by the department.
How to Apply
Apply for admission to the TWU Graduate School.
Collect and submit the following documents as separate files in ONE email to HistoryGov@twu.edu with the subject line "(Full Name) - Women in Politics Certificate Application". Please attach all items as PDFs.

Writing sample
Curriculum vitae
Name and contact information for three references
Questions? Contact us
For more information, contact us by phone at 940-898-4571 or email at cwppp@twu.edu.
About the program
This certificate program is a joint project between the Center for Women in Politics & Public Policy and the Department of History & Political Science.
The Center for Women in Politics & Public Policy seeks to increase the number of women in leadership positions in public service. The center's goal is to become a destination for young women who desire to dedicate their professional careers to public service, advocacy and leadership. The center plans to educate women to pursue leadership positions through participation in civic organizations, non-profit board memberships and elected office.
The Center for Women in Politics & Public Policy is part of TWU's Jane Nelson Institute for Women's Leadership. The JNIWL is dedicated to preparing women to take on successful roles in business and public service to ensure women have the education to establish careers as successful C-suite executives, the skills for building entrepreneurial businesses and the framework needed to run for public office.
TWU's Department of History & Political Science emphasizes interdisciplinary connections, global perspectives and multicultural experiences to help students develop a deep understanding and appreciation of political science. From empowering women in politics and leadership roles to displaying students' voices, the department provides students the foundation to succeed in their future educational and professional endeavors.
Page last updated 9:15 AM, June 23, 2022