Parker Hevron, Ph.D.
Associate Professor of Political Science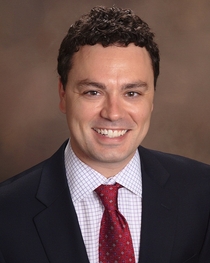 Office: CFO 604
Office Phone: 940-898-2131
Fax: 940-898-2130
Email: phevron@twu.edu
Parker R. Hevron, associate professor of political science, joined the Department of History and Political Science in fall 2013. He earned his bachelor of arts in political science and history from Austin College in 2006 and his doctorate in political science from the University of Southern California in 2013.
He teaches American and Texas government at the survey level and as a member of the Honors Faculty in TWU's Honors Scholar Program. He also teaches upper division courses in political communication and the American legislative process, as well as graduate courses on research design and methods and political behavior. He is particularly interested in the intersection between mass media, legal policymaking and political behavior.
Professor Hevron has published chapters in books from Oxford University Press and Cambridge University Press. His past research has been supported by grants from the Lyndon B. Johnson Presidential Library, the George H. W. Bush Presidential Library and USC's Dornsife Social Neuroscience Program. His most recent research project, with Jeb Barnes at the University of Southern California, is supported by a grant from the Law and Social Sciences Division of the National Science Foundation (Award No. 1655281). Hevron and Barnes use media coverage of three policy areas – occupational disease, vaccine-related disease and environmental disasters – to examine whether the institutional settings of injury compensation policies affects how they are portrayed to the public via mass media.
Professor Hevron also serves as faculty adviser to two campus organizations including Pi Sigma Alpha Mu Omega Chapter and the Barristers. He also runs the political science internship program. Dr. Hevron serves as the primary academic advisor for Political Science majors with an emphasis in Legal Studies. (For an advising appointment, please email him.)
Page last updated 11:42 AM, May 22, 2019