Student/Alumni spotlight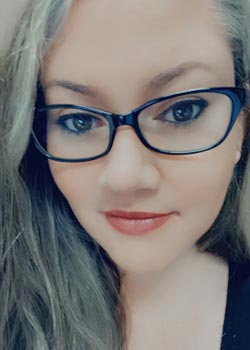 Megan Moran
Bachelor's in Mathematics
Anticipated graduation date:
May 2024
Why did you choose TWU?
I love the atmosphere of the campus and the smaller class ratios. This allows for teachers to provide more one-on-one time with their students.
What do you love about your program?
I love the professors/staff that care about their students and their success. Each one, in their own way, provides a multitude of resources to their students from office hours, online resources, tutoring/math lab, SIT/TA's. They are truly dedicated to each of us and want to see us all succeed.
What would you tell prospective students about your program?
This division is filled with professors/staff who truly care and are willing to put in the time and effort to help each student. They offer so many resources and opportunities, it's hard not to be successful with that kind of support.
How has TWU helped you achieve professional goals?
School is not only an opportunity to learn but to cultivate professional acquaintances that provide alternate perspectives and ideas. This has given me a broader look on my future and its possibilities. As teenagers and young adults coming into a university, it can feel overwhelming trying to decide what to do with our future, without the experience and or knowledge of what all our options are. Utilize the professors, the staff and the advisors to help sort out those options and help you come to an educated decision for the path of your future. Lastly, they've taught me to keep pushing myself beyond what I even thought I would be capable of achieving. Never give up on yourself.
What are your plans after graduation?
I plan to attend graduate school for a PhD in Statistics and potentially become a professor or actuary.
What are one-two key reasons potential students should consider TWU?
Staff and resources.
Page last updated 10:25 AM, November 3, 2023