MBA – General Business
In as little as 15 months and for around $20,000, you can have your MBA and be ready for the next step in your career. 100% online. No GMAT or GRE required.
Gain a deeper understanding of operations and management across many fields in the business industry. This program provides an opportunity for students to build leadership and general business skills while also expanding their ability to solve business problems analytically.
MBA - General Business program features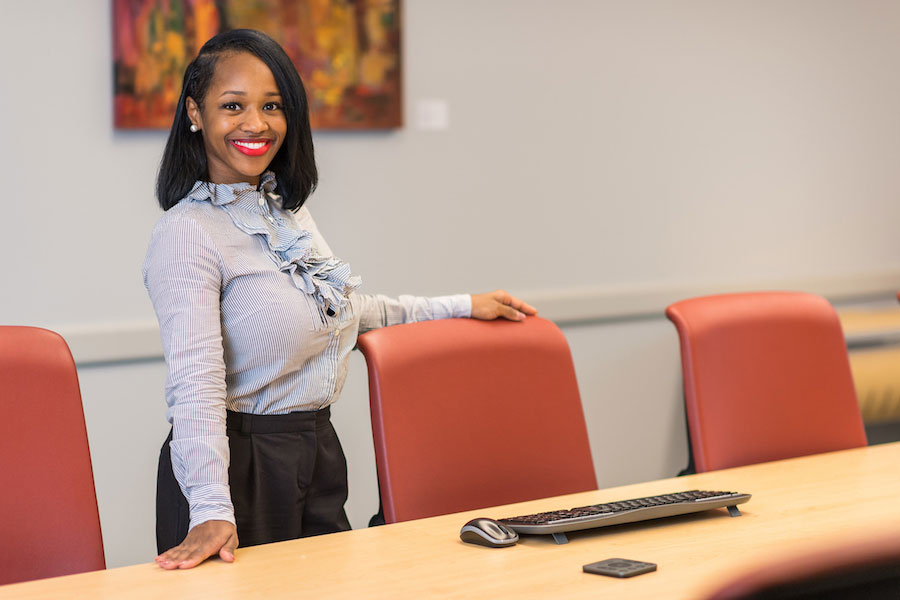 * International students holding an F-1 visa can apply for an MBA in General Business but must follow federal regulations related to the maximum number of online courses allowed per semester.
**Individual requirements may add up to 9 credit hours of program prerequisites.
Why TWU?
Accredited and highly ranked
The College of Business is now accredited from AACSB International


—The Association to Advance Collegiate Schools of Business (AACSB), considered the world's leading association of business schools. Less than 6% of business schools worldwide have earned this distinction.
Texas Woman's also ranks 6th (tied) among U.S. universities for diversity, according to U.S. News & World Report.
Multifaceted knowledge across the business industry
Learn to sharpen your skills and get a deeper understanding of general business and analysis through a framework of planning, coordination, effective decision making and business process improvements.
Online courses for working professionals
Our degree offers online courses, providing you with the flexibility to work and go to school to advance your career. You'll get a rich understanding of how to manage organizations and lead employees, skills you can apply to the workplace immediately.
We build women leaders
Only 5.4 percent of Fortune 500 CEOs are women, and only 25 percent of senior managers and executives within those companies are women. TWU is working to help change that.
More than 70 percent of our faculty and staff across the university are women. While COB faculty prepare you to tackle the male-dominated world of business, our outreach staff work closely with employers to bring networking and employment opportunities to campus.
For our budding entrepreneurs, TWU's Center for Women Entrepreneurs is the state's only university center dedicated to women's entrepreneurship and business ownership. The Center provides tools for you to succeed including access to training/coaching, funding, mentoring and networking opportunities.
Tailored career planning
The Career Connections Center provides advising services and tailored career planning, including networking and salary negotiations. Fast-track your job search using the Career's Handshake, a unique resume reviewing and job opening database that works to fast-track your job search.
The College of Business takes it one step further with a team of Outreach and External Relations staff that work with the Career Connections Center to keep our business students in-the-know on employment opportunities and networking events.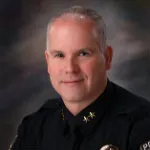 "Having a full-time job and being married with two children could have been intimidating when trying to decide if I had the time to go back to school. The mix of classroom and online format at Texas Woman's provided me the flexibility I needed and still gave me the in-class-brick-and-mortar experience I felt was important."
Careers & salaries*
TWU's MBA - General Business prepares you to compete in a labor market with a growing need for well-trained managers. You'll learn about several important business disciplines including accounting, business ethics, finance, human resources and strategy. With this degree, you have multiple career opportunities including:
*Median salaries, according to the U.S. Bureau of Labor Statistics
Admission requirements
Admission to the MBA Marketing, HR, Analytics, Women in Leadership, Healthcare, Entrepreneurship, Gen Business Acct & Finance
Program Contact
Pushkala Raman, Ph.D.
Graduate Program Director
mba@twu.edu
Application Deadlines
The College of Business admits students on a continual basis. Please contact the College for more information.
Admission Requirements
Bachelor's degree from a regionally accredited institution.
Applicants with a GPA of 3.0 or higher in their last 60 hour undergraduate hours and an undergraduate degree in business will be considered for unconditional admission to the MBA program.
Applicants with GPAs between 2.5 and 2.99 in their last 60 hour undergraduate hours and an undergraduate degree in business may be admitted conditionally and will be required to take three provisional courses in business. After successful completion of the three courses (with grades of A or B), the applicant will be move to unconditional status.
Applicants who do not have a business degree and have GPAs of 2.5 and higher in their last 60 undergraduate hours may be admitted conditionally and will be required to take three provisional courses in business. After successful completion of the three courses (with grades of A or B), the applicant will be moved to unconditional status.
Applicants are expected to be proficient in the current tools of Business: Microsoft Office suite of products (Word, PowerPoint, Excel, and Access). Admitted applicants that need to enhance their proficiency in any of these areas will have free tutorials available via Lynda.com.
No GRE/GMAT required.
The College of Business holds orientation for new students in the fall and spring semesters. It is a requirement that all new students attend one of these session. Information will be provided after acceptance to the program.
How to Apply
Begin by finding your program in TWU's Program, Majors & Degrees listings to see if your program has additional admission requirements and application deadlines prior to applying. (This information is for all programs. The application deadline for your specific program will be listed in the Program Requirements. Use that deadline as it applies below. (Example: if a program only admits once a year and has a Fall deadline for 2023 of March 1, you would need to be looking to apply to the next deadline for Fall 2024.)
Apply online.


Apply to Graduate Programs according to the start semester and application portals below:


Spring 2024 - All programs apply via ApplyTexas EXCEPT applicants to the College of Business, Child Life, or Child Development master's programs or the Child Development and Early Education PhD program who should apply via the TWU Online Graduate Application Portal.

Note: When applying through ApplyTexas, you will need to submit any required Documents directly to the program website.

Summer & Fall 2024 - All graduate programs apply via the TWU Online Graduate Application Portal. Required documents will be asked for and uploaded into the application.



Pay the application fee.
The $50 fee, ($75 fee for International applicants), which applies to all new and returning applicants can be paid by:

Credit card - Online through the portal you applied on (either ApplyTexas or TWU's Online Graduate Application).
Certified check or money order by mail or electronically - payable to TWU, sent by mail to:
TWU Admissions Processing, 301 Research Circle, Room 220; Denton, Texas 76204
(include your full name and ID number).
Cash (no personal checks) - Pay at the Bursar's Office. After paying, bring the receipt to Admissions Processing (2nd floor of GRB).
Fee Waivers - Graduate applicants who are certified McNair Scholars are eligible for a McNair Scholar application Fee waiver. Submit the request using the Application Fee Waiver Submission Form.



Submit transcripts to TWU.

Domestic Applicants must submit official transcripts for each college or university attended, both undergraduate and graduate. See the Information on Transcripts website for more details.
International Applicants are now required to provide an evaluation prepared by a NACES or AICE member evaluation service. International transcripts should not be sent directly to TWU. See the International Admission website for more details.
For more information on graduate admissions or to contact an admissions official, visit the Graduate Admissions website.
Students who wish to apply for a Graduate Assistantship must meet the General Criteria for Appointment of Graduate Assistants.
For more information
Pushkala Raman, PhD
Graduate Program Director
mba@twu.edu
940-898-2458
Learn more at one of our graduate information sessions.
Page last updated 6:51 PM, November 14, 2023