Have An Exit Strategy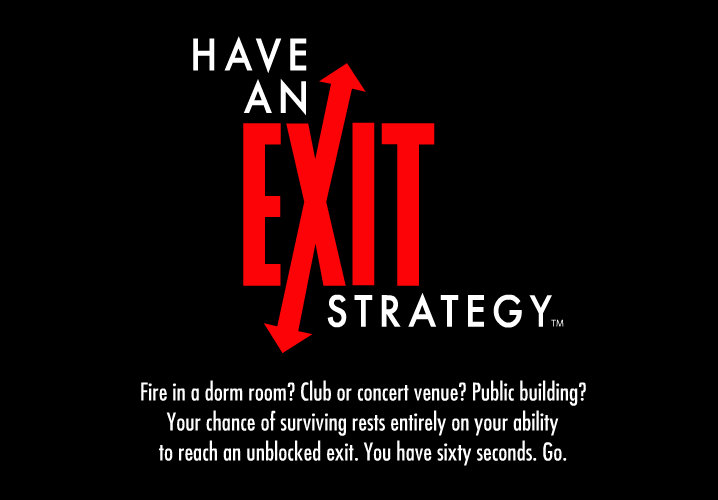 When you enter a public place or building, note where the exits are located. And remember, in a fire, the best way out may not be the way in.
Find important fire safety tips and printed materials on the Texas Department of Insurance State Fire Marshal's website.
Below are posters emphasizing the importance of these basic precautions both on and off-campus.
Copies of brochures, 11" x 17" posters, magnets, pins, and door hangers are available from EH&S to any TWU department or campus group wanting to increase fire safety awareness. Call 940-898-4001, option 3, or email risk@twu.edu for more information.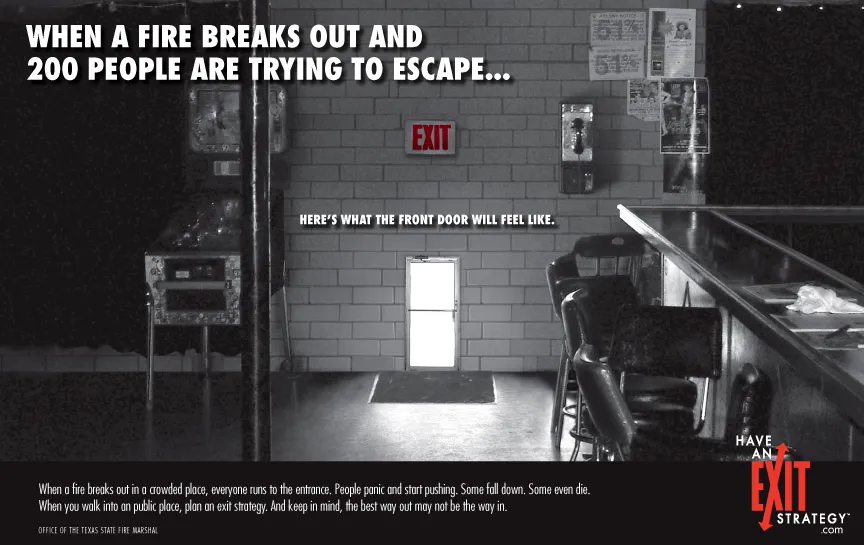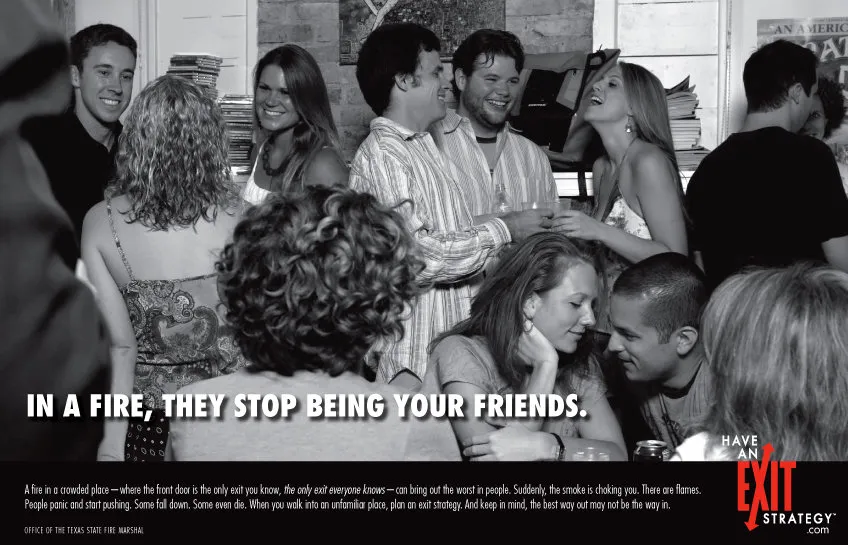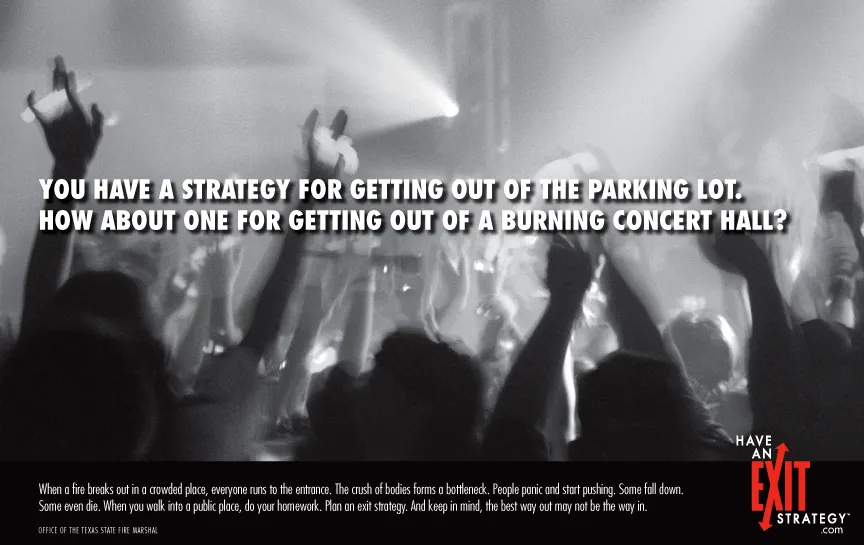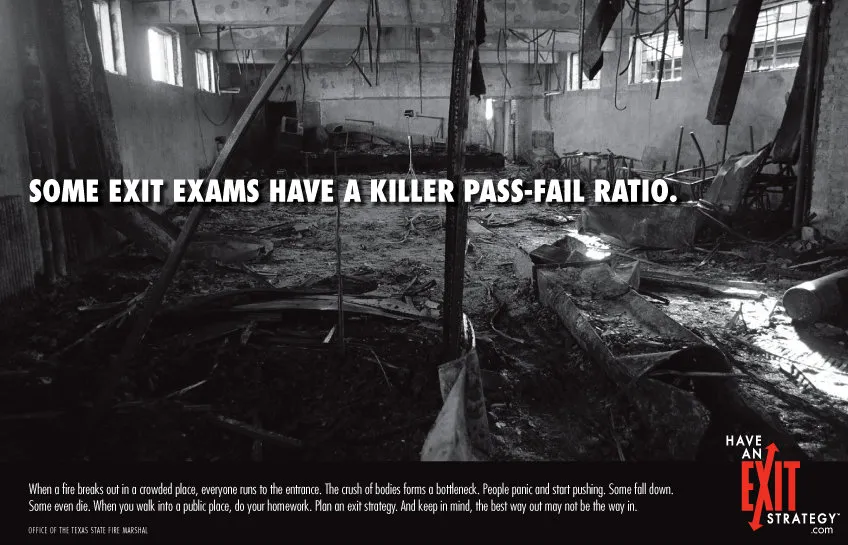 Page last updated 9:51 AM, May 17, 2023