Nancy Glick Symposium
10th Annual Nancy Glick Symposium
Texas Woman's University Dental Hygiene Program presents this year's Nancy Glick Symposium. Come celebrate 50 years of dental hygiene education with faculty, staff and students as well as your fellow alumni.
Friday, April 21, 2023
8 a.m. - 4:30 p.m.
Bridges Auditorium in Hubbard Hall (new location)
Program description
The symposium presenters will discuss advances in periodontics, oral surgery, and current dental pharmacology. All topics will give clinicians a different perspective on types of advanced dental therapy, innovative digital implant dentistry, and a look at the current trends in pharmacology and the effects on the dental patient.
Program objectives
Recognize why gingival recession occurs
Understand the goals of soft tissue grafting
Identify various techniques for gingival grafting and root coverage
Discuss relevant examples of pharmacokinetics & pharmacodynamics
Analyze some of the latest trends in dental pharmacology
Review potential adverse effects relevant to dental pharmacology
Integrating digital dental implants for patients.
Analyze dental implants used in practice today.
Propose how teeth in a day are possible.
Speakers
Jeffrey Pope, DDS, MS
Dr. Jeffrey Pope received his Bachelor of Science in mechanical engineering from Southern Methodist University in 2005, his Doctor of Dental Surgery degree from Baylor College of Dentistry in 2009, and his Master of Science in Oral Biology and Certificate in Periodontics from Baylor College of Dentistry in 2012. Dr. Pope is a board-certified periodontist by the American Board of Periodontology. In addition to maintaining a private practice limited to periodontics, minimally invasive surgery, and implant dentistry, Dr. Pope is an adjunct clinical professor at Texas A&M College of Dentistry teaching implant placement and bone augmentation procedures to post-doctoral residents. Dr. Pope has authored or co-authored numerous publications that have appeared in periodontal, hygiene, and dental journals.
Tamir D. Anver, DDS, MD
Dr. Dean Anver obtained both his dental degree (DDS) and medical degree (MD) in oral surgery. He completed his residency at the prestigious University of Alabama at Birmingham where he received training from world-renown faculty in all aspects of the profession.
Dr. Anver has always been passionate about putting his patients at ease and making sure, they are comfortable throughout their oral surgery experience.
His clinical interests include both office-based and hospital-based procedures such as dental extractions, wisdom tooth removal, IV anesthesia, dental implants, bone grafting, corrective jaw surgery (orthognathic surgery), TMJ surgery, facial trauma repair and the management of pathology of the oral cavity.
Although he was born in Washington D.C, he moved to Texas when he was two years old and lived there for 25 years before completing his Oral and Maxillofacial Surgery training in Alabama.
Dr. Justin Reed, DDS
Dr. Reed was raised in Denton, Texas and graduated from Sanger High School before attending college at Baylor University in Waco. He completed dental school at Texas A&M University and Baylor College of Dentistry in Dallas and then went on to complete a one-year general practice residency at the Veterans Administration Hospital in Temple. He works as the public health dentist for Denton County for both their county jail dental clinic as well as the public health dental clinic that serves the indigent population. He also owns and works alongside his wife, Dr. Robyn Reed, at their private practice in Denton. Dr. Reed serves as adjunct faculty at TWU Dental Hygiene program as the pharmacology course director. He is a member of the American Dental Association, Texas Dental Association, and North Texas Dental Society.
Cancellation Policy: Registrants who find it necessary to cancel will receive a refund, less a $35 processing fee. To receive a refund, you must submit written notification 14 days prior to the event date to continuinged@twu.edu. Substitutions may be made anytime. TWU Conference Services reserves the right to cancel this event if minimum enrollment isn't met or other events out of our control occur. In doing so, Texas Woman's University's liability is limited to the registration fee.
About the Nancy Glick Symposium
The Nancy Glick Symposium, created by the TWU Dental Hygiene Program in honor of Dr. Nancy Glick's years of service and dedication to the program, provides alumni with informative content and continuing education credit.
6 contact hours/6 CEUs awarded
Student Poster Presentation
Sponsor-Product Presentation
Attendees can receive 6 hours of continuing education credit from the following organizations:
Texas Woman's University's Dental Hygiene Program, Accredited by the Commission on Dental Accreditation - 6 CEUs
About Nancy Glick, PhD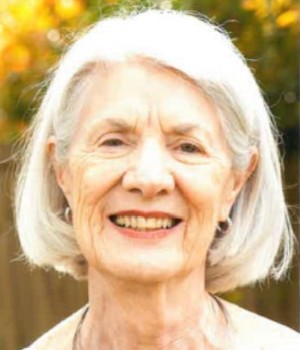 Nancy Glick, PhD, Professor Emerita at TWU, served as a member of the Dental Hygiene faculty from 1972-2004 and as department chair from 1982-1997 and in 2005-2006. She earned a PhD from the University of North Texas, an MS from TWU and a DH certificate and a BA from the University of Iowa. Glick served in various professional appointments including as test constructor for the American Dental Association National Dental Hygiene Board, Secretary of the Texas Dental Hygiene Directors' Association, Dental Hygiene Consultant to the South Dakota State Board of Dental Examiners, Secretary of the South Dakota Dental Hygiene Association and Secretary of the Iowa Dental Hygienists' Association. She is a member of the Sigma Phi Alpha Dental Hygiene Honor Society, serving as secretary of the TWU chapter from 1978-2004, and to the Honor Society of Phi Kappa Phi. She also is a Phi Beta Kappa member at the University of Iowa.
Glick has been active with the TWU DH Former Students Association, and she also created an endowed scholarship. Each year, a junior student receives a scholarship to help pay for their dental hygiene instruments to begin the program.
Support TWU Students
Invest in the Nancy Glick Scholarship Endowment by making a gift to TWU today. Here are quick steps to ensure your contribution is routed appropriately:
Visit TWU's

Make a Gift website

Choose "Search for Funds" and type "Nancy Glick"

Choose "Nancy Glick Scholarship Endowment"

Complete the rest of the form and click the "Donate Now" button to submit
Thank you for donating! Your generosity and support are greatly appreciated.
Page last updated 11:10 AM, April 14, 2023