Pre-Dental Hygiene
Complete your foundational courses and be on your way to applying to the bachelor's in dental hygiene program under the Pre-Dental Hygiene curriculum at Texas Woman's.
Features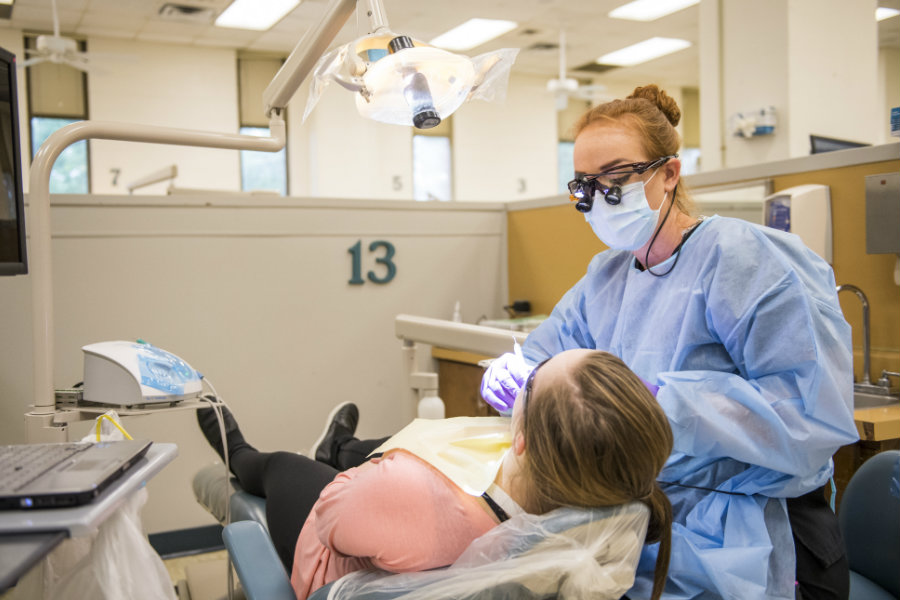 Starting place to complete the

prerequisite

courses needed to earn a BS in Dental Hygiene at the Professional Entry-Level

Completion in as little as 2 years, or 57 credit hours; degree completion in as little as 4 years, or

120

credit hours*

High quality, affordable education and career preparation

Classes offered on TWU's Denton campus
*Individual requirements may vary. Requires second-level acceptance into the professional-entry program.
Why pre-dental hygiene at TWU?
Seamless transition to a BS in Dental Hygiene
A private school education at a public school price
Part of the Texas Woman's experience is keeping costs low and education quality high:
No. 2 in the state for adding value to student's earning potential, according to

The Economist Magazine

4th among all Texas public universities at keeping total college costs down, according to College for All Texans
For a breakdown of cost of attendance, check out our Estimated Cost of Attendance page.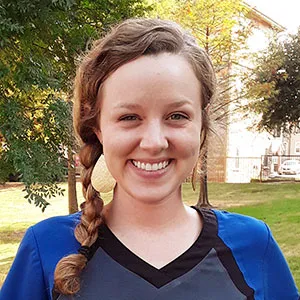 I have been working for seven years as a registered dental hygienist in general dentistry, where I enjoy seeing a variety of patients. The experience I received in the clinic on campus with my instructors alongside me gave me the confidence to transition from being a student to working as a professional. I love my career, and I am so thankful for my education at TWU.
Requirements
As a full-time student, you can complete the 57 required semester credit hours in just two years with:
42 credit hours of Texas core curriculum, which can be transferred from previous programs or community colleges
15 credit hours of other prerequisite courses
You will complete these courses before applying to the Bachelor of Science in Dental Hygiene program. Because of competitive admissions in the bachelor's program, we recommend you maintain a 3.5 GPA or higher in the Pre-Dental Hygiene curriculum.
A full list of courses and requirements are available in the course catalog.
Admission requirements
Undergraduate Admission
When you apply to TWU, we will evaluate your academic achievement and preparation, as well as your standardized test scores. Admission to TWU is valid for four terms, unless you have attended another higher education institution.
Check out the links below for specific admissions information:
Questions about the admissions process? Contact the Office of Admissions Processing.
Office of Admissions
Texas Woman's University
P.O. Box 425649
Denton, TX 76204-5649
oap@twu.edu
940-898-3076 or 1-866-809-6130 ext. 3076
For more information
Admissions Coordinator
940-898-2025
Page last updated 10:06 AM, November 29, 2023