Office of the Vice President for Student Life
Message from the Vice President for Student Life
Texas Woman's University is a teaching and research institution committed to providing its students the highest quality environment for living and learning. The University provides a variety of quality academic and co-curricular opportunities that will equip you for today's demanding world and the challenges of tomorrow.
The programs and services in the Division of Student Life are designed to supplement your academic experience and the credentials you build by enhancing your leadership skills. Numerous student services are available to ensure that your experience at TWU will be personally and educationally rewarding. A primary purpose of the Division of Student Life is to assist you with your needs and interests.
Please take a few moments to review the website. This website is your guide to information and services on campus within Student Life. You can become familiar with the organizations on campus, learn about the resources and services designed to support your success and/or become acquainted with your rights and responsibilities as a student. I encourage you to read through the website, use it as a reference, and become familiar with the contents.
In summary, TWU consists of people, facilities, programs, and opportunities that will ensure a quality, enriched educational experience. The Division of Student Life is ready to do all it can to provide an appropriate climate for learning, personal growth, and satisfaction.
Thank you for being an important part of TWU.
Very truly yours,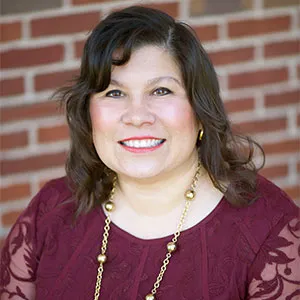 Monica Mendez-Grant, Ed. D.
Vice President for Student Life
Page last updated 1:09 PM, October 30, 2020