Sociology
Sociology is the study of social life, social change, and the social causes and consequences of human behavior. As a student of sociology, you will learn how to study the societies and groups in which you live, investigate the impact of social environments on human behavior, and apply your knowledge for the benefit of humanity.
The Department of Sociology at Texas Woman's University will provide you with a dynamic, inspiring and comprehensive learning experience. Our undergraduate and graduate programs will equip you with the practical knowledge and skills you will need to observe, uplift and advance society. Our accomplished faculty and staff will prepare you for job market success, as well as future graduate and professional studies.
Criminal Justice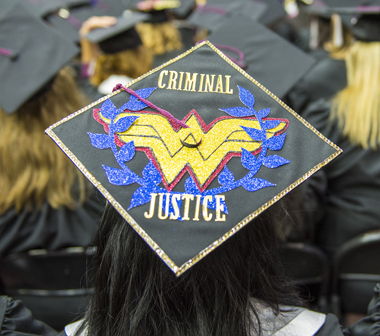 The Department of Sociology, in partnership with the Department of History and Political Science, offers a bachelor's degree in criminal justice. This interdisciplinary program will provide you with an in-depth understanding of modern legal systems, correctional practices, national and local governments, current sociological issues, crime in contemporary and historical contexts, social research and statistics, and ethical considerations.
As a student in our program, you will be encouraged to earn practical work experience through hands-on internship opportunities. Upon graduation, you will be prepared for a variety of careers in government agencies, private organizations, police departments, correctional facilities and legal offices.
Explore career options for criminal justice program graduates.
Academic Programs
We offer undergraduate degrees in sociology and criminal justice, graduate degrees in sociology, and post-baccalaureate certificates in diversity and social science research methods.
Page last updated 9:04 AM, January 28, 2020