TWU Legacy Leader follows passion to lead and change the world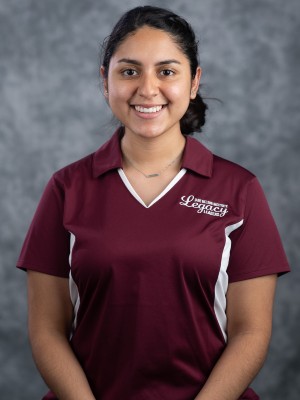 Jan. 20, 2022 – DENTON – Texas Woman's communication sciences student Lesly Alvarado knew she wanted a way to continue making an impact when she enrolled in the university, and she found the Legacy Leaders program to be the perfect vehicle with which to do it.
Raised in Grapevine, Texas, Alvarado first discovered the power of leadership in high school when she served as an ambassador. She also earned her associate of arts at Tarrant County College (TCC) through Collegiate Academy, the early college high school she attended.
Alvarado chose TWU to continue her education because of its ideal size and tight-knit campus feel.
"My high school was not too big, so I was used to having small class sizes and being able to easily communicate and form relationships with my teachers and professors," she said. "TWU's support for first-generation students also attracted me because I am one."
Alvarado was inspired to study communication sciences due to her mother's Bell's palsy diagnosis, and she plans to become a licensed speech-language pathologist.
"Before my mother's diagnosis, I had not heard much about the profession, but once I did, I completely fell in love with it, especially when I learned that only 8% of speech pathologists can offer bilingual services," she said. "After graduation in May 2022, I hope to attend graduate school to obtain my Master of Science in Speech-Language Pathology."
In addition to discovering her career path at TWU, Alvarado found ample opportunities to get involved and further develop her skills outside of the classroom, including participating in an undergraduate practicum at the Speech, Language & Hearing Clinic on campus. She also discovered the Legacy Leaders program offered through the Center for Student Leadership.
"At my high school, I was always involved in leadership opportunities, and I even served as an officer for the Phi Theta Kappa chapter at TCC," she said. "I saw that the Legacy Leaders program connected leadership opportunities with ways to learn about government-related leadership positions and ways in which we can enact change."
Through the program, students like Alvarado who want to leave a legacy and make an impact in their communities and industries receive an annual award of $11,000, monthly community leadership symposiums, leadership development training and activities and housing availability in the Legacy Leaders Living Learning Community.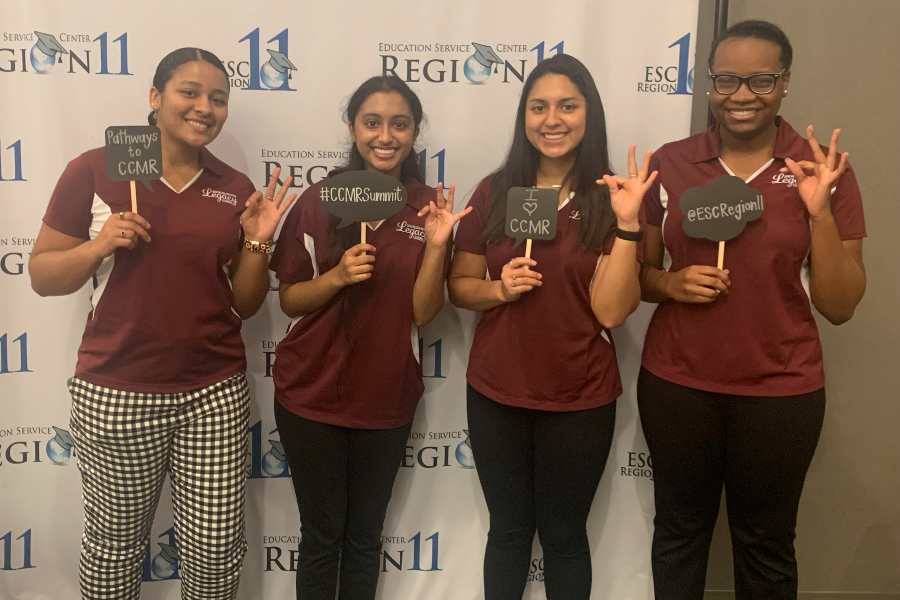 Alvarado and three of her fellow Legacy Leaders even had the chance to co-present about their personal experiences at the Pathways to Texas CCMR (College, Career and Military Ready) Summit in Dallas in October 2021.
"There are many things that I enjoy and love about the Legacy Leaders program," she said. "The staff are always ready to tackle issues with us and brainstorm ways to help the program accomplish its intended goal. I also love how much student voice matters. It never feels like we are being told to be leaders without being given the opportunity to do so within the program. I also enjoy getting to be around other individuals who share the same passion to lead and go out and change the world."
With the academic education and leadership training she is receiving, no doubt Alvarado will be able to do just that.
Media Contact
Ray Willhoft
Director of Communications, Jane Nelson Institute for Women's Leadership
940-898-4584
rwillhoft@twu.edu
Page last updated 9:50 AM, January 20, 2022