Hazardous/Regulated Waste
Jump to a section of Hazardous/Regulated Waste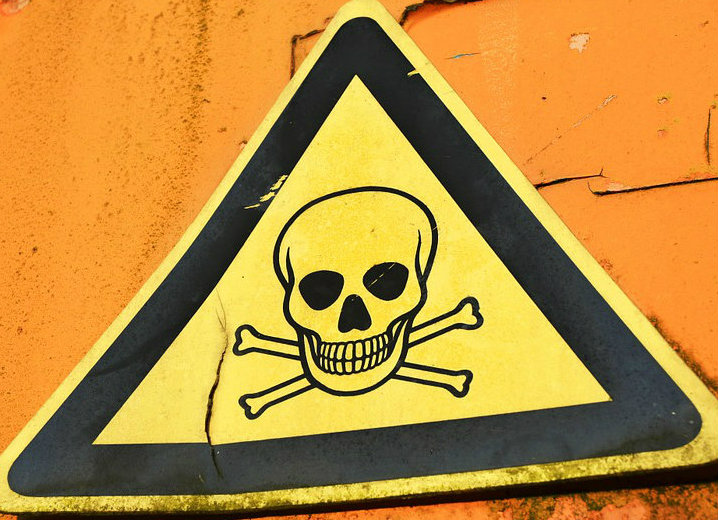 Background
The Federal Resource Conservation and Recovery Act (RCRA) of 1976 set strict standards for the "cradle-to-grave" management of hazardous wastes. These standards are written and enforced by the U.S. Environmental Protection Agency (EPA). The EPA has delegated to the Texas Commission on Environmental Quality (TCEQ) the responsibility of tracking hazardous waste generation and disposal within the state of Texas.
Hazardous wastes must be shipped by licensed waste transportation companies to permitted treatment, storage, and disposal facilities. The regulations require that the generator maintains detailed documentation concerning the generation, composition, and fate of all hazardous wastes.
In 1984, the Hazardous and Solid Waste Amendments to RCRA tightened the hazardous waste rules. It also brought the concept of waste minimization to the forefront as the preferred method of controlling hazardous waste production.
The following is a brief summary of TWU's Regulated Waste management program. A link to the full procedure can be found below.
Determining Which Wastes Are Regulated
Prior to disposal of any wastes, TWU personnel generating waste must determine (with assistance from EH&S) whether the material meets the definition of hazardous or other regulated waste.
Hazardous Waste Determination
A material is "hazardous waste" if it meets one or more of the following:
It is a material listed on the EPA Hazardous Waste Lists.
It is a mixture or solution containing a listed material and a non-hazardous chemical.
It has one or more of the following characteristics:
Ignitability (flashpoint <140°F or supports combustion);
Corrosivity (pH less than or equal to 2 or greater than or equal to 12.5);
Toxic (wastes that contain chemicals identified in the EPA Hazardous Waste Lists with waste codes D004-D043 in concentrations above certain regulatory limits. The concentration of these chemicals in waste is determined through the "Toxicity Characteristic Leaching Procedure" or TCLP);
Reactivity (e.g., responds violently to air or water, cyanides, explosives, unstable chemicals).
Electronics are commonly overlooked as potentially hazardous waste. Electronics regularly fail the TCLP testing due to the solder and other circuit board components. Therefore, TWU will assume that electronics are hazardous unless TCLP testing is conducted. However, many of the hazardous waste management rules do not apply to materials that are sent for recycling/reclamation. Contact EH&S for additional assistance.
Other Regulated Waste
Even if a material is not determined to be hazardous waste under EPA regulations, it may be regulated under Texas regulations or local landfill disposal prohibitions and need to be disposed of through a licensed facility.
In addition, waste streams that are non-hazardous and not regulated under the Texas rules, but contain any free liquids are not permitted to be disposed of as municipal waste (i.e. normal trash) and must be disposed of through EH&S.
General Waste Disposal Procedure
All containers of Hazardous Waste or other regulated wastes must be labeled with the TWU Hazardous/Regulated Waste label when the first drop of waste is placed in the container:
Wastes must be stored in appropriate containers, which must remain closed at all times other than when waste is actively being added. Waste must also be segregated into appropriate hazard classes for storage.
Wastes must be transported off the Denton campus for disposal within 180 days of the date on the label. However, the label does not have to be dated as long as it is not moved out of the original location the waste was generated.
Submit the Waste Pickup Request Form when you have containers that need to be removed from your area. EH&S also conducts waste collection events at the end of each semester.
Universal Waste
Universal Waste is a category of hazardous waste that includes materials that are very common and represent a lower human health risk. The regulatory requirements for these materials have been reduced as a result. Materials that can be managed as universal waste include:
Batteries (that meet the hazardous waste criteria, other than lead-acid batteries that are being recycled)
Pesticides
Mercury-containing Equipment (such as thermometers and thermostats)
Lamps (e.g. fluorescent, mercury vapor, sodium vapor, and metal halide)
Paint and Paint-related Material
Containers of universal waste do not have to use the Hazardous/Regulated Waste label above. However, the container needs to be dated with the date the first waste was placed in the container and the phrase "Universal Waste" along with the type of waste (e.g., Universal Waste - Batteries).
Used Oil
Requirements for the management of used oil are as follows:
Containers of used oil must be in good condition
Containers must be labeled "Used Oil"
Used oil must be disposed of via appropriately licensed used oil management firms
Used oil must not be mixed with other wastes or it must be managed in accordance with the rules applicable to the other waste
Additional requirements for oil (including used oil) management are listed in the TWU Spill Prevention, Control, and Countermeasures Plan
Page last updated 3:31 PM, June 22, 2022