Lab Standard Operating Procedures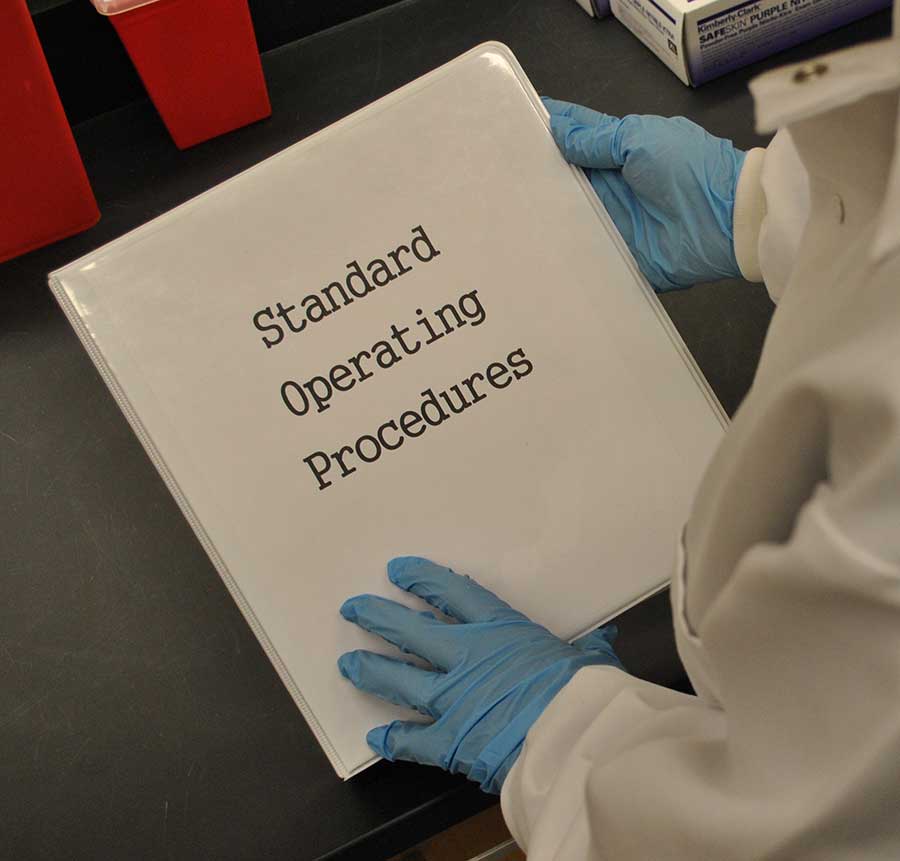 EH&S has created Standard Operating Procedures (SOPs) for common hazards in the lab. These templates are meant to be shared and incorporated into each lab's safety program, with a section at the bottom for lab members to sign and date after training is complete. For questions or suggestions for additional SOPs, please contact EH&S.
Templates and Resources
Large Container Waste Log

Intended for use by laboratory researchers producing hazardous waste with contents that are too numerous to fit onto a standard hazardous waste label.

Unattended Experiment Form

Intended for use by laboratory researchers conducting an unattended experiment; this template serves to alert others of potential hazards while the experiment is running.

Laboratory-Specific Safety Training Checklist

Intended for use by Principal Investigators (PIs) and their laboratory members to review safety features, equipment, and procedures prior to working with hazardous chemicals, materials, or processes.
Page last updated 11:08 AM, August 23, 2023