September 2022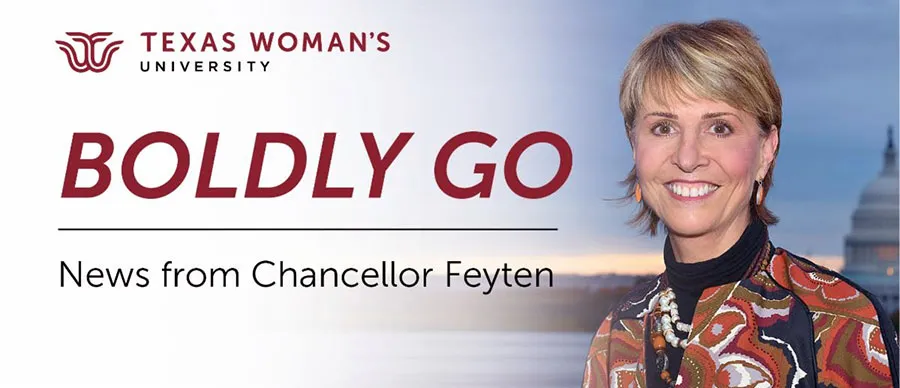 Texas Woman's again named among nation's best
Dear Friends:
Texas Woman's was recognized again this year as a top university for social mobility and diversity, and our bachelor's nursing program was ranked among the best in the country, all noteworthy distinctions that demonstrate TWU's outstanding value to students and the state of Texas.
In its latest "Best Colleges" edition, U.S. News & World Report ranked Texas Woman's in the top 15% of universities across the country for social mobility, which measures how well schools graduate students who have the greatest financial need. Additionally, the publication recognized Texas Woman's as being among the most ethnically diverse universities in the nation (tied for fifth), and tied for the No. 1 spot in Texas.
Moreover, Texas Woman's undergraduate nursing program ranked fourth in Texas and No. 39 out of 681 bachelor's nursing programs in the nation, according to U.S. News. It is worth adding that Texas Woman's also was listed among the nation's top 500 universities by Forbes magazine, and was the second-highest rated university in North Texas for economic mobility according to the Washington, D.C.-based policy group Third Way.
---
University celebrates Hispanic Heritage Month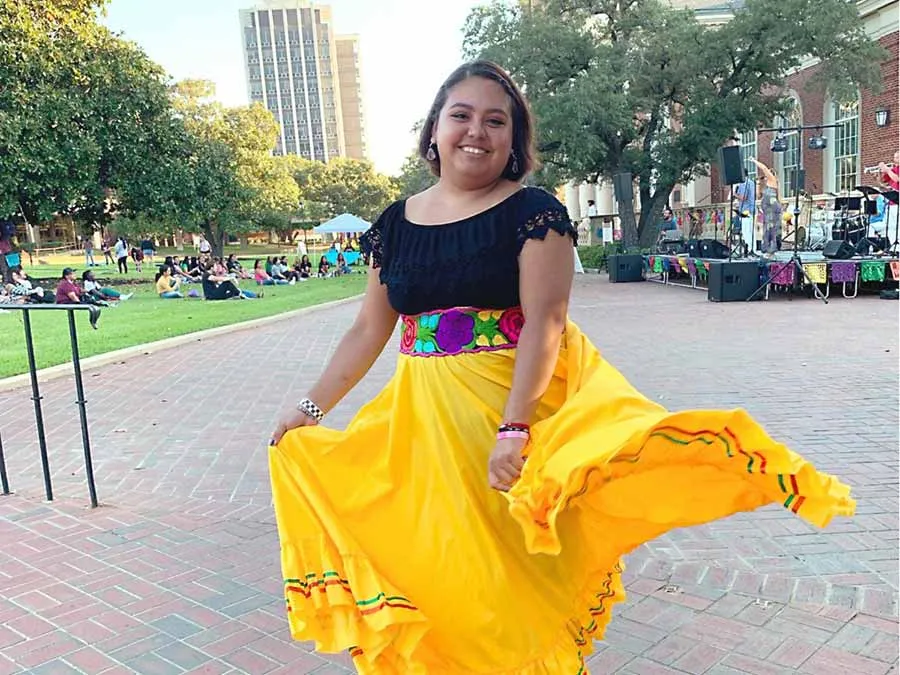 Texas Woman's student Gabriela Puente celebrates Pachanga on the Denton campus.
Speaking of diversity, Texas Woman's is celebrating Hispanic Heritage Month, which began Sept. 15 and continues through Oct. 15. The occasion honors the history, culture and contributions of the Hispanic community, and the university has a keen focus on this period because Texas Woman's is recognized as a federal Hispanic-Serving Institution. This year, the incoming class was the largest ever, and Hispanics accounted for 44% of those students, which also was a record. I am proud to say that the university has many activities geared toward supporting Hispanic students to keep them engaged and an integral part of the university. The university is highlighting the contributions of some of our students, faculty, staff and alumni on a dedicated webpage.
---
Women's leadership hall opens to public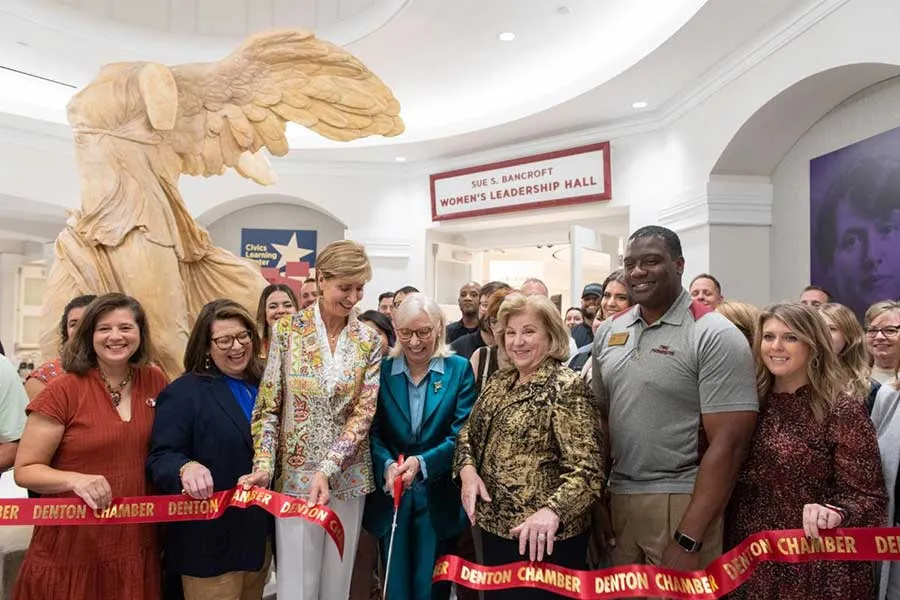 Regents Bernadette Coleman and Jill Jester, myself, former Regent's Chair Sue S. Bancroft, state Sen. Jane Nelson, Denton Mayor Gerard Hudspeth and Denton Chamber of Commerce President Erin Carter take part in the ribbon-cutting ceremony for the women's leadership hall.
It was a dream come true to attend the official ribbon-cutting ceremony for the Sue S. Bancroft Women's Leadership Hall inside the stately Old Main Building. The hall is the physical centerpiece of the Jane Nelson Institute for Women's Leadership and was designed to inspire young women to step into leadership seeing the many legendary women who have left an indelible mark on Texas.
The hall features a veritable treasure trove of digital and interactive exhibits showcasing the contributions of hundreds of Texas women from all backgrounds. The facility includes a civics learning center that features an interactive game in which participants take on the roles of county officials; and an exhibit on Texas Suffragists, highlighting Minnie Fisher Cunningham, who was instrumental in the movement that led to the passage of the 19th Amendment.
The hall is named in honor of former Texas Woman's Board of Regents Chair Sue S. Bancroft, who is known for her community engagement, support of education, the arts and women's leadership, and whose $2 million gift was integral to establishing the institute.
---
Soccer legend Brandy Chastain to speak at Paup Lecture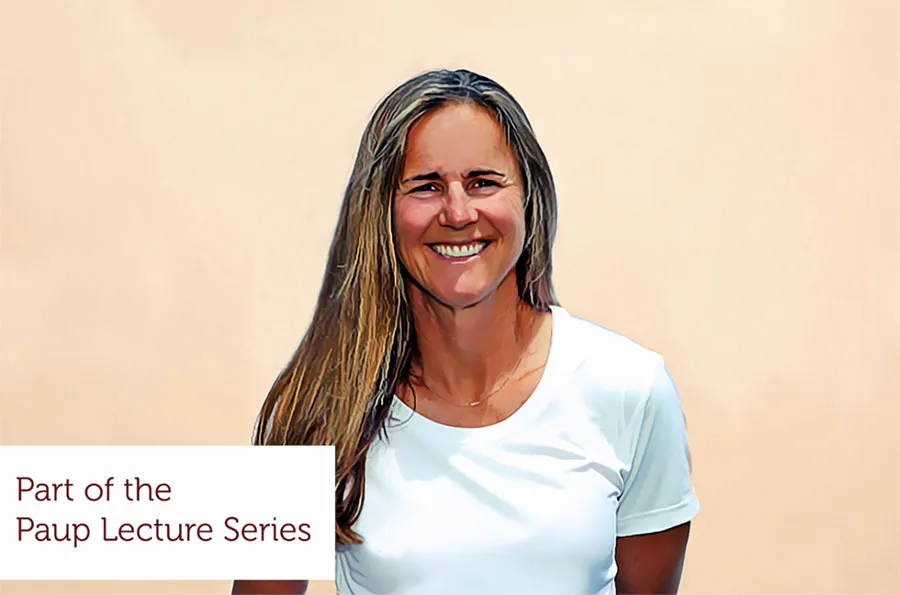 I am excited to have World Cup champion and two-time Olympic gold medalist Brandi Chastain on campus as this fall's featured speaker in the Paup Lecture Series. With Title IX and equity in sports being a much-discussed topic these days, it will be a timely event. Chastain will share insights on her athletic career and will be part of a moderated discussion exploring the connection between women's leadership and sports. Joining Chastain in the discussion will be Texas Woman's Director of Athletics Sandee Mott, who also will facilitate a question-and-answer session following the discussion.
The lecture will be at 7 p.m. on Oct. 11 in the Student Union at Hubbard Hall and also will be streamed live. The event is free and open to the public, but pre-registration is required for in-person attendance or livestream viewing. The lecture is sponsored by the Jane Nelson Institute for Women's Leadership and funded by longtime university supporters Nancy P. and Thaddeus E. Paup, whose gift launched this dynamic lecture series.
---
Finally, I leave you with an image taken last week at the Annual Leadership Summit for the Peterbilt Women's Initiative Network, which has a vision similar to that of Texas Woman's University: to equip women with tools for leadership as well as personal and career development. I was honored to give the keynote address at this summit and to see others in corporate America raising visibility on workplace inclusivity.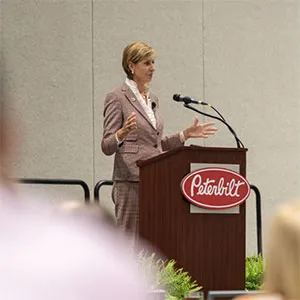 Thanks for your interest in Texas Woman's. As always, email me with your comments or questions. I am delighted that you have spent a few minutes with me today.
Warm Regards,

Follow Carine M. Feyten, Ph.D.
---
Texas Woman's is the nation's largest university primarily for women.
‌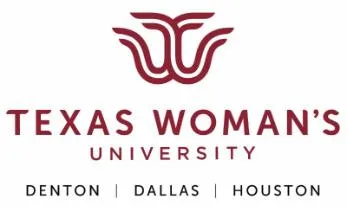 Page last updated 10:03 AM, March 2, 2023