U.S. News: TWU among nation's top universities for social mobility, nursing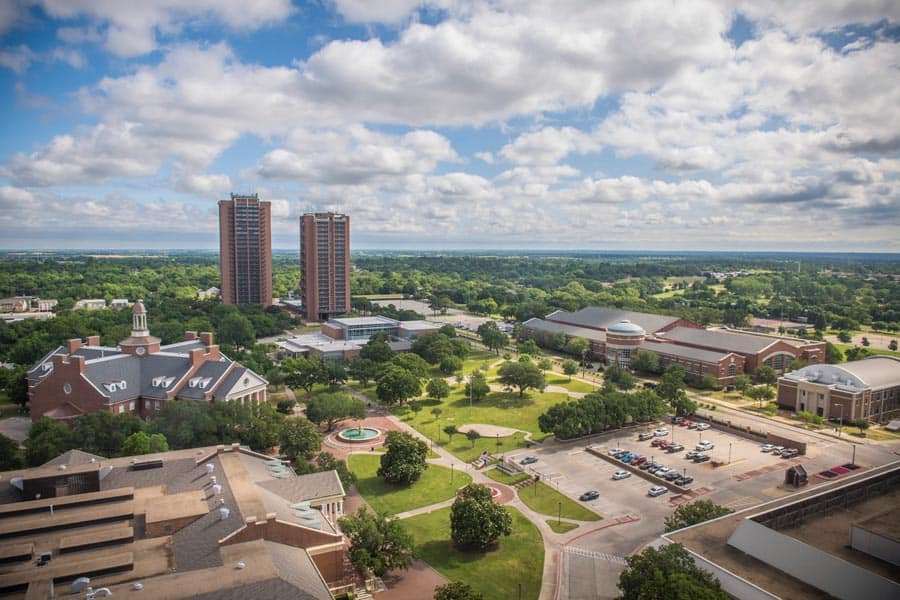 Sept. 12, 2022 — DENTON — Texas Woman's University is among the top universities in the nation for social mobility and its bachelor's degree program in nursing is tops in North Texas and among the top 6% of BSN programs in the country, according to U.S. News & World Report's 2023 "Best Colleges" edition, released today.
Texas Woman's ranked ninth in Texas and within the top 15% of universities nationally for social mobility, which measures how well schools graduate students who received federal Pell Grants. The federal grants typically are awarded to students who come from households earning less than $50,000 annually. U.S. News used graduation rates and student indebtedness as key factors in ranking universities in this category.
Additionally, Texas Woman's undergraduate nursing program, which includes campuses in Dallas and Houston, ranked fourth in Texas and No. 39 out of 681 bachelor's nursing programs in the nation according to U.S. News. It was the publication's second year to rank undergraduate nursing programs.
"Our highly-skilled and knowledgeable faculty are keenly focused on student success, and are too often unsung heroes," said College of Nursing Interim Dean Damon Cottrell. "Our NCLEX pass rates exceed state and national averages, which demonstrates we truly are preparing the next generation of nurses."
This marks the fifth year U.S. News has evaluated social mobility and the third consecutive year TWU has made the list. Texas Woman's ranked No. 63 on the most recent list, which rated 439 universities from across the United States.
Earlier this summer, Texas Woman's was listed among the nation's top 500 universities by Forbes magazine, which assessed schools based on alumni salaries, graduates' debt load, graduation rate, return on investment and retention rate, among other factors.
Additionally, Washington, D.C.-based public policy group Third Way ranked Texas Woman's the second-highest rated university in North Texas for economic mobility. On a national scale, Third Way ranked Texas Woman's in the top 6% of 1,320 universities in the country for economic mobility. That ranking index takes into account how well institutions serve low-income students as well as the proportion of low- and medium-income students a school enrolls.
Media Contact
Matt Flores
Assistant Vice President, University Communications
940-898-3456
mattflores@twu.edu
Page last updated 2:40 PM, October 5, 2022