Bachelor of Science in Medical Laboratory Sciences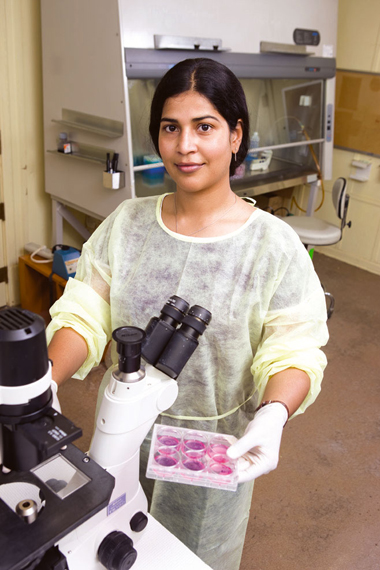 As new and more effective techniques of laboratory diagnosis are developed, medical technologists become increasingly important and in demand. Our bachelor's degree in Medical Laboratory Sciences (also known as clinical laboratory sciences) will prepare you for your role as a valuable member of the health services team.
During the program's first three years, our pre-clinical curriculum will provide you with a broad background in biology, chemistry, physics and analysis. Then, during the clinical sequence of your senior year, you will receive specialized, hands-on training at a major clinical partner site approved by TWU and the National Accrediting Agency for Clinical Laboratory Sciences (NAACLS).
In order to qualify for graduation, all Medical Laboratory Sciences majors must successfully complete a clinical rotation following completion of all coursework here at TWU. This clinical rotation consists of both formal classes (hematology, parasitology, etc.) and hands-on laboratory training. Clinical rotation sites are listed below.
For further details, see:
Certification
Completion of our program will qualify you to take the National Registry Examination for certification as an MLS (ASCP).
Degree details
Admission requirements
Undergraduate Admission
When you apply to TWU, we will evaluate your academic achievement and preparation, as well as your standardized test scores. Admission to TWU is valid for four terms, unless you have attended another higher education institution.
Check out the links below for specific admissions information:
Questions about the admissions process? Contact the Office of Admissions Processing.
Office of Admissions
Texas Woman's University
P.O. Box 425649
Denton, TX 76204-5649
oap@twu.edu
940-898-3076 or 1-866-809-6130 ext. 3076
Need more information?
Please contact our undergraduate program adviser, Kirsten Donohoo at kdonohoo@twu.edu or 940-898-3850.
Page last updated 3:12 PM, September 22, 2023