History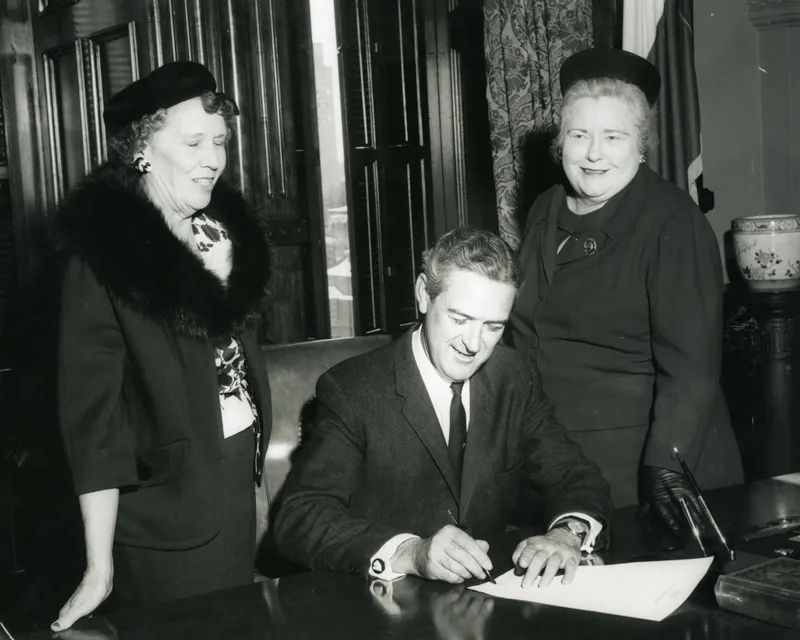 Women's study clubs seeking membership had to be recommended by two existing federated clubs, and were encouraged to focus study and activity on broad general areas such as education, public affairs, international affairs, conservation and the arts. However, they were at liberty to choose their own local programs and projects under these guidelines. With the motto "If you can't find a club, found one," multiple clubs were organized in almost every community. As they joined the federation, they were not required to adopt a common name which has made it difficult to identify which clubs were federated and has kept the organization from receiving the recognition it might otherwise have achieved. Several organizations have come out of the network originally formed in TFWC such as the mothers' clubs, the Texas Federation of Music Clubs, the garden clubs, home demonstration clubs, the Joint Legislative Council, and the Organization for Women in Safety.
In 1898, TFWC resolved to work for the establishment of public libraries and claims that 85% of all public libraries in Texas were founded by TFWC clubs. TFWC has also been instrumental in the establishment of what is now Texas Woman's University, the M.D. Anderson Cancer Center, Palo Duro Canyon State Scenic Park, and Big Bend National Park. It has influenced legislation regarding child labor, juvenile courts, pure food, women's property rights, jury service for women, and traffic and highway safety. Philanthropic support has been extended to the Elisabet Ney Museum, the Alabama-Coushatta Indians, the Gonzalez Warm Springs Foundation, and the Crippled Children's Hospital at Marlin.
Responding to international concerns, TFWC sponsored five recreational canteens for servicemen based in Texas during World War I and supported the GFWC canteen in France. During World War II, efforts were expanded to include scrap salvage campaigns, collecting nylon stockings for parachutes, encouraging food preservation, and the sale of war bonds. TFWC responded so enthusiastically to a CARE campaign to send used clothing to Austria in the early 1950s, they were asked to stop after only six months. Other projects have included goodwill tours south of the border, scholarships for Latin American students, libraries for Peruvian schools (Texas's Alliance for Progress partner), and the Heifer Project.
In 1930, the organization embarked on building a headquarters building which opened in 1933 at a cost of $157,000. Financed during the height of the depression, TFWC struggled to pay off loans until club woman Clara Driscoll paid off the balance of the building costs in 1939. Boasting national, state, and city historical markers, the impressive, Southern Colonial building provides offices for TFWC officials and staff, meeting rooms, a ballroom/auditorium, and apartments. Since 1978, responsibility for maintaining the building has rested with the TFWC Historical Foundation.