What We Do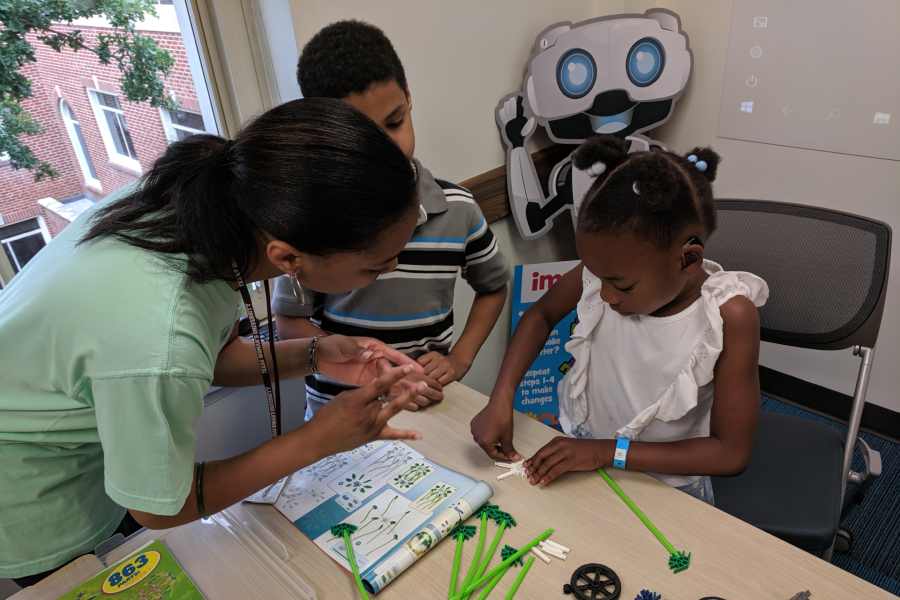 The Texas Woman's University Future Classroom Lab is open to all programs at the university that prepare school personnel, including pre-service and in-service teachers, speech-language pathologists, school counselors, etc.
Students and faculty can come to the TWUFCL to explore technologies and applications they might see and use in schools and classrooms where they will be employed after graduation.
While in the TWUFCL, students will have the opportunity to:
Practice incorporating 21st century learning approaches into their teaching practice prior to student teaching.
Design and participate in coding and robotics activities with local students.
Gain experience using a variety of educational technologies.
Practice teaching in a 'bring your own device' (BYOD) environment.
Explore numerous applications and teaching methodologies available in the TWUFCL.
Create quality teaching or project videos.
Discover opportunities to incorporate play into the learning environment
Incorporate a variety of robotic technology and coding applications in different subject areas.
The focus of the TWUFCL is to let faculty and students explore the idea of "if only I could…" in various teaching scenarios.
Camp CoDE for Girls
The Future Classroom Lab at Texas Woman's University (TWUFCL) is using a $30,000 grant from the Communities Foundation of Texas for a summer camp designed to provide computer coding and robotics training for girls who are deaf/hard of hearing and their teachers. Camp Computing in Deaf Education (CoDE) for Girls, scheduled June 14-18, aims to help girls and their teachers experience hands-on robotics and recognize that both coding and robotics are not out of their reach.
Contact Professor Chad Smith, PhD, at csmith17@twu.edu or Professor Jian Zhang, PhD, at jzhang@twu.edu for more information.
Paup donation funds 3D printing
Future teachers will be able to explore using 3D printing in the classroom thanks to funding from alumna and former Regent Nancy Paup and her husband Ted. The TWU Future Classroom Lab (TWUFCL) will introduce 3D printing to K-12 students as well in camps held throughout the year. TWU students will learn the fundamentals of 3D printing and how they can be applied to the K-12 classroom with students who are deaf/hard of hearing in ways that are both meaningful and accessible.
Camp Minecraft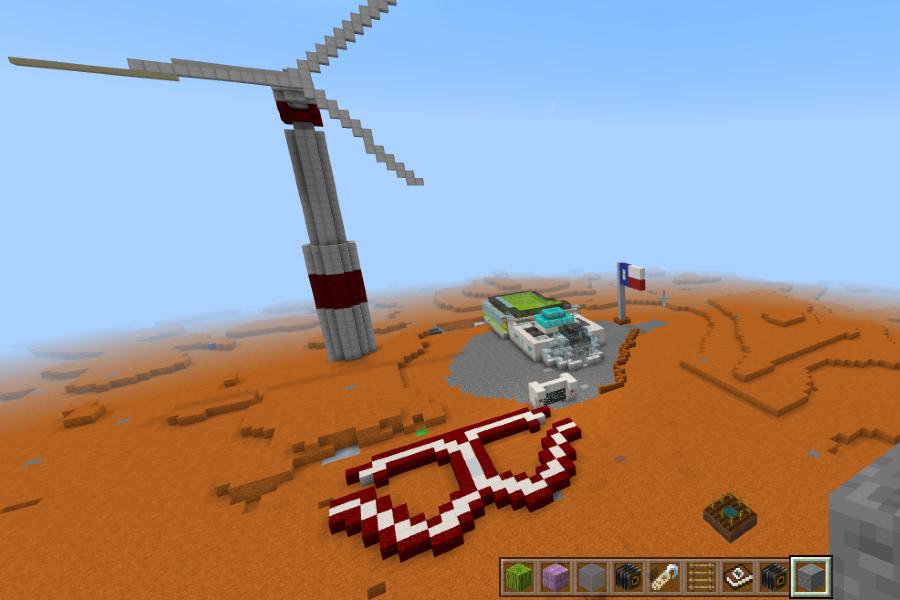 During Texas Woman's Camp Minecraft, several K-6 deaf or hard of hearing (DHH) students partnered with TWU MS in Education of the Deaf students for a five-day educational 3D modeling experience that helped build their creativity and critical thinking skills, develop WH question strategies (Who, What, Where, When, Why, How) and enhance their abilities to tell stories.
Page last updated 4:32 PM, May 11, 2022