TWU virtual camp uses Minecraft to entertain, educate children and students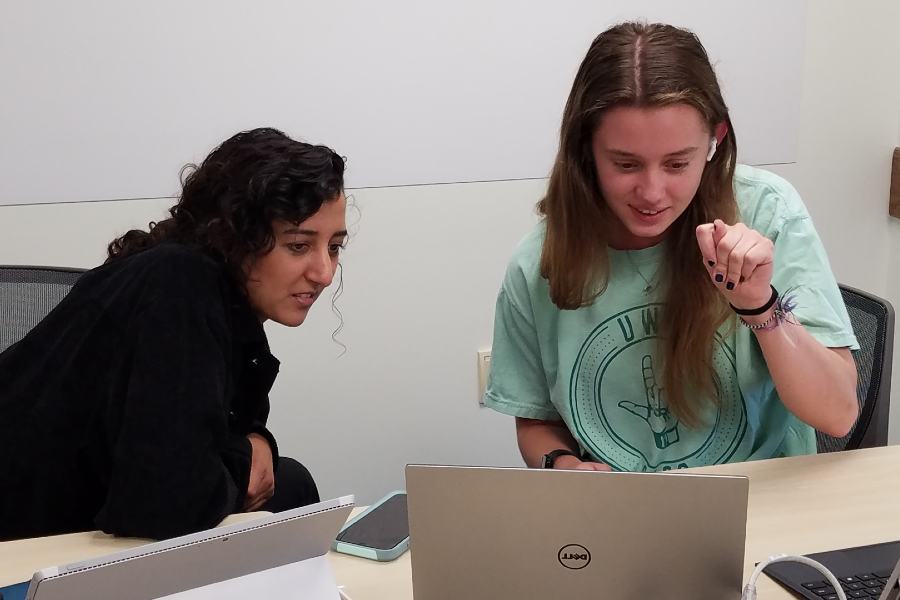 August 13, 2021 – DENTON – Most elementary school students will tell you that playing video games such as Minecraft is fun, but as several K-6 deaf or hard of hearing (DHH) students discovered during Texas Woman's Camp Minecraft, playing the game also can help build critical skills.
Camp Minecraft, sponsored by the Department of Communication Sciences and Oral Health and held July 16 – 30, enabled seven DHH campers to attend a virtual learning experience from their homes. Seven TWU MS in Education of the Deaf students served as camp counselors and joined their campers in the virtual realm. The counselors had the option of working from their homes as well or coming to the TWU Future Classroom Lab on the Denton campus to receive in-person coaching and support from their professors.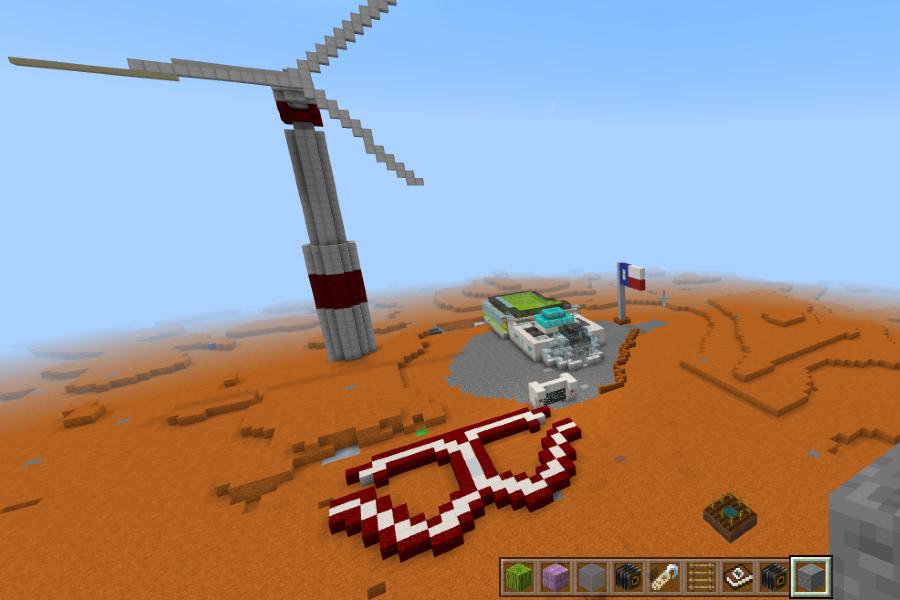 The camp provided the kids a five-day educational 3D modeling experience that helped build their creativity and critical thinking skills, develop WH question strategies (Who, What, Where, When, Why, How) and enhance their abilities to tell stories. The goal was to engage them with a life on Mars building project in a one-on-one experience with a TWU student training to work with those who are DHH. Each day of the five-day virtual camp experience brought the campers one step closer to completing the Mars challenge and creating a video of them talking about their Martian environment and experiences.
Both the campers and the TWU counselors benefited from the camp experience.
"I signed up for Camp Minecraft because I wanted to learn how to use Minecraft as an educational tool in my classroom," said TWU student Reagan Brooks (Houston). "I enjoyed working with my student because he had so much excitement and joy to build with Minecraft. I learned there is so much benefit to using the game to educate because it incorporates technology into the classroom in a way the students truly enjoy."
The idea for the camp came from Professor Chad Smith, PhD, and his experience with the European Schoolnet's Network of Future Classroom Labs.
"Since 2013, schools have been systematically integrating the use of Minecraft into the classroom, and multiple research studies have consistently documented the use of Minecraft to increase numerous academic skills," said Smith. "However, there is not a rich body of research in using the Minecraft Education Version with students who are DHH, so I created Camp Minecraft with Professor Tamby Allman, EdD, to help address this training and research need."
In order for Camp Minecraft to work, teams from TWU IT Solutions and Teaching and Learning with Technology had to diligently create access points for both the Minecraft realm on and off campus as well as a Canvas access for campers around the country.
It was quite the endeavor requiring a lot of time, but for Smith, it was well worth it, especially for the experience the TWU students gained.
"Camp Minecraft positioned our students as the next generation of teachers with technological knowledge and skills they can immediately transfer to their future students," he said. "Documenting the challenges and successes of them working with school-aged children who are DHH adds to the body of literature and also models and includes them in the research process. Our hope is to share the findings from the TWU experience with our professional communities."
Media Contact
Ray Willhoft
Director of Communications, Jane Nelson Institute for Women's Leadership
940-898-4584
rwillhoft@twu.edu
Page last updated 10:00 AM, August 13, 2021