Student Stories
Kirstie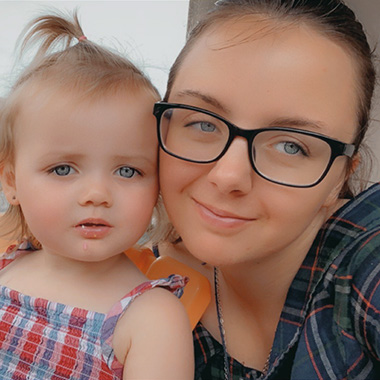 I decided to attend TWU initially for their nursing program and the fact that there was a foster care program. When researching the TWU website, it heavily advertised the Frontiers program, which I appreciated. Texas Woman's University is not scared to acknowledge that there are foster care alumni students attending college. As a student I have had a plethora of adversities, however, the Frontiers program (as well as the CARE office) had resources and staff that helped. This was a huge impact for my college journey because it really solidified how much the Frontiers program cares about their students. Without those resources and kindness, I would not be where I am today. The Frontiers program and CARE office makes me feel like I am not alone in the sense of my circumstances. As someone who was in foster care, it can feel as if you are ostracized because you aren't a "traditional" student. Although, knowing that I am part of a program that caters to the needs of foster care alumni makes me feel welcomed and wanted. The moral of this is that college is going to have it's challenges for foster care alumni, but the Frontier's program is here to help. Never hesitate to reach out. You are not alone!
Dana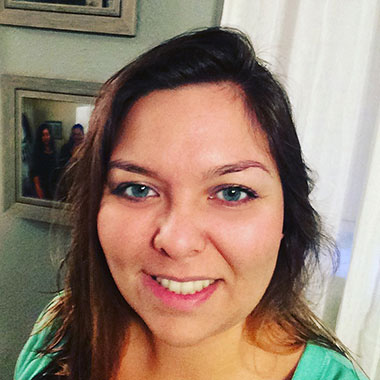 I'm really happy this group is available to us because not many people understand what it means to have experienced something like foster care, adoption, or homelessness. Many of us do not have much in the way of resources or support and this group provides this for us. Many people who have experienced these things do not complete college because of the difficulties they face along the way such as lack of a support system or lack of resources. This group gives us a support system by giving us the means to connect with and talk with others that have experienced similar hardships. This group also provides us with resources such as the Frontiers room; a quiet place to go to study and connect with one another.
Daisy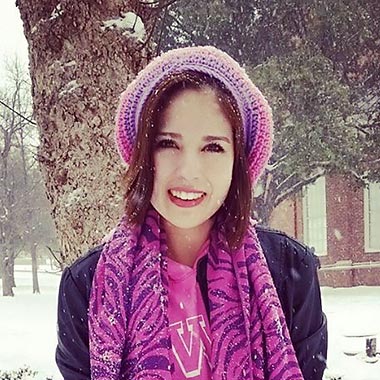 Thanks to the "Frontiers Organization" I have been able to build strong connections with individuals that experience similar situations to mine. In addition, the advisors are very caring and always willing to provide support to us. Obtaining a degree is already difficult and it is extra difficult for individuals who have little to no family support. Support, encouragement, and motivation are some of key factors that determine how successful a student will be during his or her college career. Fostering the Future has given me the opportunity to stay motivated to keep working hard to achieve my goals throughout my college career.
Daisy continues to boldly go as a TWU Pioneer during her graduate program. To learn more about her success, research, and journey as a graduate student, please review one of her great accomplishments on Pioneering Pain Research for Women Article.
Page last updated 9:25 AM, May 4, 2023