About Chancellor Feyten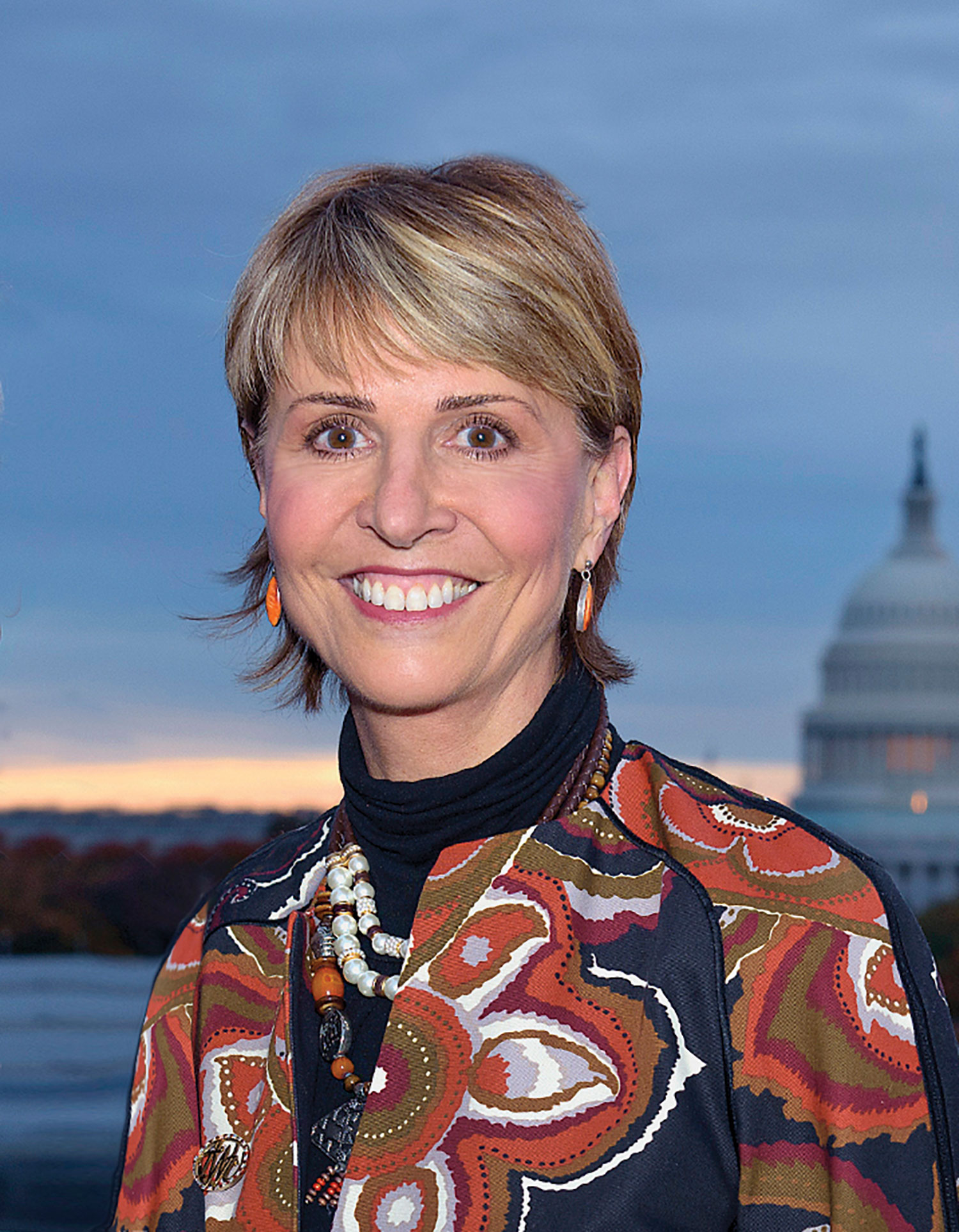 Carine M. Feyten serves as the chancellor and president of Texas Woman's University, founded in 1901 and now the nation's largest public university with a focus on women. As a doctoral research university with health science centers in Dallas and Houston and a flagship campus in Denton, nearly a third of its 16,500 students pursue graduate degrees.
Chancellor Feyten started the hashtag #campuswithaheart to celebrate the long-appreciated but under-recognized Texas Woman's culture, one that insists on excellence in academics, facilities, services, and learning outcomes to maximize opportunities for all students. Her focus on health and wellbeing and her five-year strategic plan, Learn to Thrive, provides students with a 'whole-person' education enabling them to graduate and thrive in a global economy.
Under Chancellor Feyten's leadership, The Economist ranked Texas Woman's 45th out of 1,275 institutions in the nation and 2nd in Texas for the value added to its graduates' income-earning potential; the Dallas Business Journal ranked it #1 in the DFW region for its graduates' earnings relative to tuition costs; and the U.S. News and World Report ranked it among those in 7th place for the diversity of its student body. Almost half of its undergraduates are first-generation students.
She has championed more than $460 million in infrastructure projects; new degree programs to address the needs of transfer students and local industries; diversity initiatives including greater intentionality around serving Latinx students; philanthropic engagement more than doubling the value of TWU Foundation assets, doubling the endowment funds, and shepherding both the largest single gift in university history and the largest total investment from an individual—the two together totaling more than $35 million. Through a combination of over $17 million in public and private funds, she led an initiative to establish the Jane Nelson Institute for Women's Leadership with centers focused on entrepreneurship, politics and public policy, and student leadership.
Chancellor Feyten holds a Ph.D. in interdisciplinary education focused on second language acquisition and instructional technology from the University of South Florida, an M.A. in English, Dutch, and Education, and a B.A. in Germanic Philology, both from the Université Catholique de Louvain. A native of Belgium, she is fluent in five languages.
Education
Ph.D. 1988. University of South Florida, Tampa (Interdisciplinary Education with an emphasis on Second Language Acquisition)
M.A. 1981. Université Catholique de Louvain, Belgium (English, Dutch, Education)
B.A. 1980. Université Catholique de Louvain, Belgium (Germanic Philology)
Boards
International Women's Forum, Dallas — Board of Directors, 2021

Dallas Thrives — Board, 2020 - present

HERS: Higher Education Resource Services — Board of Directors, 2020 - present

American Association of Colleges for Teacher Education — Board of Directors, 2018 - present

Federal Reserve Bank of Dallas Business and Community Advisory Council — Advisory Council, 2018 - present

Women's College Coalition — Board of Directors, 2016 – 2020

Dallas Arboretum and Botanical Garden CEO Advisory Council — Advisory Council, 2018 - present

Dallas Regional Chamber — Board Class, 2018

Dallas Regional Chamber — UCEOs, president 2019

KERA (North Texas public radio/television) — Board of Directors, 2016 - present

Lone Star Conference's Council of Presidents — Chair of the Executive Committee, 2017 - 2018

Council of Public University Presidents and Chancellors — Board Secretary/Treasurer, 2016 - 2019

Denton Economic Development Partnership — Board, 2016 - present

Texas International Education Consortium — Executive Committee, 2015 – 2020

Texas Medical Center: Women's Leadership Council — Board, 2015 - 2017
Selected Honors And Awards
Otis L. Fowler Award (2020)
Inducted to Philosophical Society of Texas (2017)
CUPA Chief Executive HR Champion Award (2016)
Recipient of the Florence Steiner Award for Leadership in Foreign Language Education-Postsecondary from the American Council on the Teaching of Foreign Languages (2001)
President of the National Network for Early Language Learning (2001-2002)
Prior Academic Appointments
Miami University in Oxford, Ohio (2006 - 2014)
Dr. Feyten served as dean of the College of Education, Health and Society at Miami University, a university with an enrollment of 17,550 students on its main campus and a total of 23,390 students over three campuses. While dean, she developed and launched a strategic plan focused on a holistic and sustainable approach to all aspects of administrative, faculty, and student wellbeing; led a capital campaign that has raised more than $27 million, well above its goal of $15 million; significantly increased external grant funding obtained by the college, including a $1.5 million grant as the principal investigator; and increased first-year retention rates to 90 percent.
The University of South Florida (1993 - 2006)
Established in 1956, the University of South Florida is one of the largest universities in the United States. With a budget of more than $1.5 billion, USF offers 240 degree programs to approximately 48,000 students on its four campuses. Dr. Feyten ended her tenure at USF as the associate dean for Academic Affairs in the College of Education. While at USF, her other positions include:
Chair of the Department of Secondary Education (1999 – 2002)
Full Professor, Department of Secondary Education (1998 – 2006)
Director of the Foreign Language Education Program (1994 – 2000)
Coordinator of Teacher Education for the Department of Secondary Education (1993 – 1999)
Founding director of the Ph.D. program in Second Language Acquisition and Instructional Technology (SLA/IT)
Page last updated 5:29 PM, January 23, 2023