Early Alert Program
The Early Alert program is a proactive and collaborative early intervention program to assist students showing signs of decreased academic performance or behaviors early in the term that may negatively affect their success in a course.
Program Goals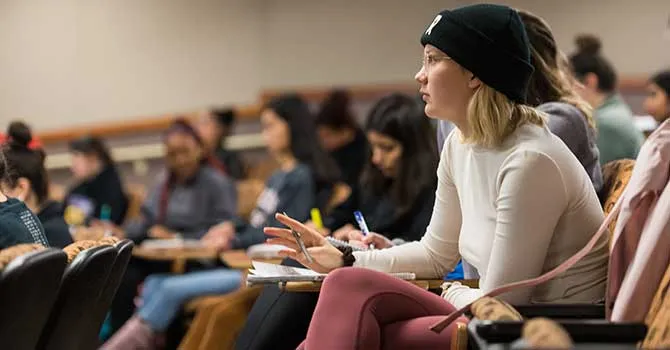 Goal 1: Identify student related trends and issues that may interfere with academic and personal success.
Goal 2: Develop strategies to address the identified student related trends and issues interfering with academic and personal success.
Goal 3: Assist students in becoming academically successful by referring them to appropriate campus resources critical to their success.
Goal 4: Create a collaborative approach to student achievement between faculty and student services by forming an effective system of intervention to improve overall TWU student retention and completion.
Faculty and staff participation is critical in meeting the goals of the Early Alert program. This intervention is not to replace direct communication by faculty with a student, but to assist faculty as an additional resource to contact students and discuss their choices.
How to Report
All instructors have access to the Early Alert notification system through WebAdvisor. Follow the Early Alert Faculty Instructions for step by step directions on how to access the Early Alert portal.
Instructors may identify a current grade for students performing at a level D or F. They may also select the primary reasons for the assigned grade, which may include:
Academic Performance (Grades): Missed or poorly completed assignments; low exam grades; lack of engagement in class
Attendance: Consistent absences; tardiness to class
Personal Issues: Behaviors interfering with performance in class; disruption of class environment; extended illness; financial concerns
Timeline and Process
Early Alert reporting is available between the fourth and sixth weeks of each long semester. For exact dates, please refer to the Academic Calendar for exact dates during each academic term.
Once Early Alert reporting closes, students receive an email communication of the course(s) for which they received an Early Alert, identified grade and primary factors affecting their grade.
The intervention cycle occurs during the following two weeks after Early Alert reporting closes. Intervention groups are divided among classification level:
First-Year Students: First-Year Experience (UNIV 1231), Undergraduate Studies
Second-Year Students: Academic Advising, Pioneer Center for Student Excellence
Juniors, Senior and Graduate Students: Respective Colleges and Departments Advising and Faculty
Intervention assistance will also be available through the Pioneer Center for Student Excellence academic coaches and university tutoring centers. The Division of Student Life will also be available to assist through identified resources available for students through offices such as CARE, the Center for Student Development and Career Connections.
If you have questions regarding the Early Alert Program, please contact Academic Advising at 940-898-3267.
Page last updated 10:52 AM, August 4, 2022