Student Money Management Center
Let us be part of your solution to financial and academic success!
The Student Money Management Center (SMMC) provides free programs and services to help you make informed financial decisions. You can schedule a confidential peer-to-peer coaching session with a Maroon Money Mentor who will work with you on a specific need and create an action plan for your financial goals. We also present workshops that cover a variety of financial issues affecting college students, and we provide access to other educational resources that matter to you. Come learn money management skills you can use now and in the future!
Through the Center, you can: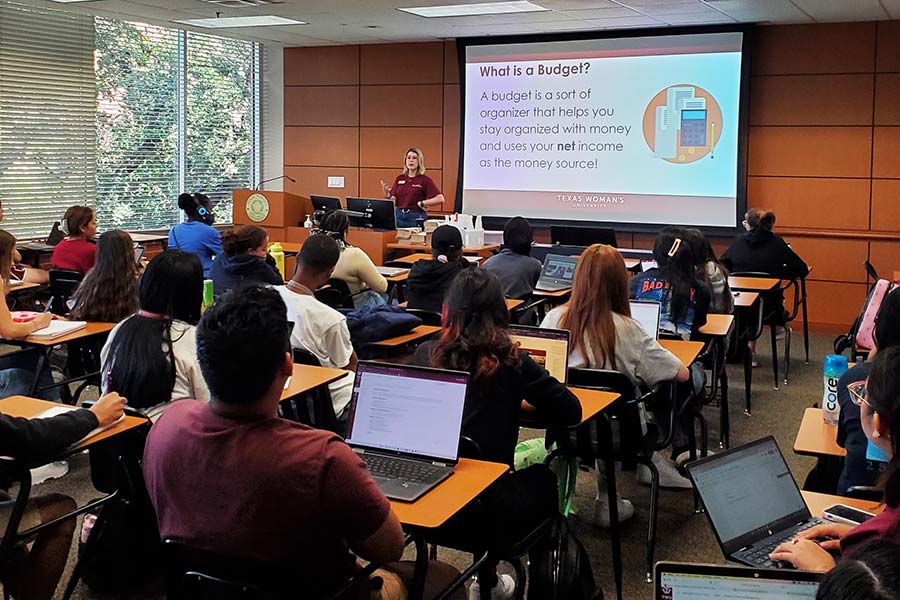 Schedule a peer-to-peer financial coaching session with one of our Maroon Money Mentors (virtually and in-person)
Learn money management skills to help with:

Earning (making the most from what you earn by understanding your pay and benefits)
Saving and Investing (saving for your short-term and long-term goals)
Protecting (taking precautions and building an emergency fund)
Spending (making a budget and developing a spending plan)
Borrowing (understanding credit, credit cards, credit scores)
Paying for your Education (deciphering funding sources such as student loans, grants and scholarships)

Register to use WhichWay, our free online financial education platform loaded with self-paced interactive modules.
Request a presentation for your student organization
The Center staff and peer financial coaches cannot provide tax assistance, investment advice, financial planning, retirement planning, bankruptcy counseling, or make referrals to specific financial institutions and services.