TWU students learn lessons in leadership by attending national conference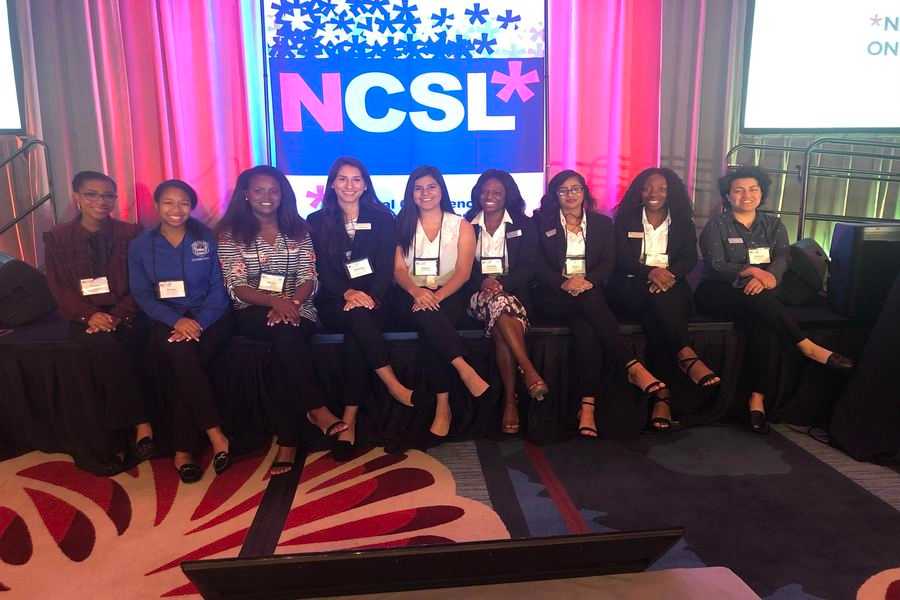 The Center for Student Leadership sponsored nine of its members to attend the National Conference on Student Leadership (NCSL) Nov. 22-24 in Orlando, Fla. The participants were: Jokabeth Castaneda, Taylor Davis, Regina Juarez, Alexa Larzeia, Winnie Lokuso, Megna Patel, Danielle Rogers, Veronica Thayer and Khalyn Williams.
Each year, the NCSL brings together collegiate student leaders and campus professionals to learn effective, leadership skills directly from cutting-edge innovators in industry, education and the nonprofit sector. The conference prepares students to lead as individuals, as members of a team (such as student government, clubs and committees), and in engagement with their community and the wider world.
The three-day conference featured a variety of speakers, workshops and networking events, all of which the students felt were useful for the future.
"NCSL was an amazing experience," said Alexa Larzeia, nursing major. "I had so many opportunities to network with students and keynote speakers from around the world. I have gained skills to develop my leadership and changed the way I view it."
"The conference gave me insight on subjects that will directly contribute to my success in my desired career field," said Jokabeth Castaneda, human resources management major. "The networking opportunities were amazing, inspirational and motivational. The individuals that I met will have a lasting impact in my life, enlightening me with different ideas, thoughts and actions that when putting into practice will strengthen me as a person and my leadership."
Page last updated 11:03 AM, December 19, 2019