TWU student attends national conference thanks to center sponsorship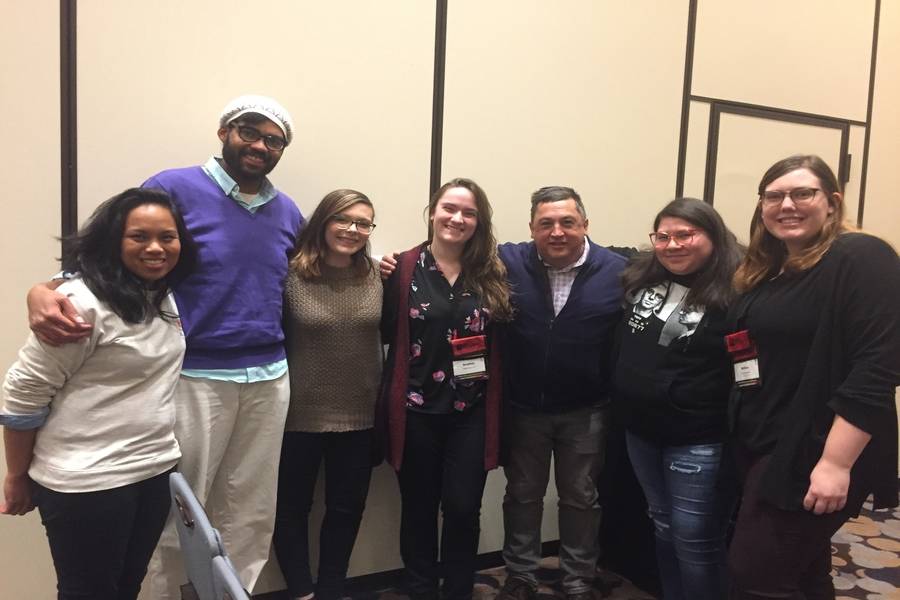 TWU Center for Student Leadership member and music therapy major Sophia Vignovich was able to attend the American Music Therapy Association's Annual Conference in Minneapolis, Minn., Nov. 21-24 thanks to sponsorship from the center.
Vignovich attended multiple continuing education sessions that taught her skills and techniques from experts in the field, and she exchanged contact information with the regional and national student board of directors. She also learned interviewing skills, board certification study habits and business advice for owning a private practice.
"My attendance at the conference truly made a positive impact on my career," said Vignovich. "Not only was I able to build network with professionals and peers in the field, but I made a first impression with and gathered information from internship supervisors whose internships I will soon be applying for as well. I also saw live performances that motivated the audience. Above all, I became inspired to excel in my career and make a difference in the lives of my future clients. I could not be more grateful for the Center for Student Leadership, for without them none of this would have been possible."
Page last updated 8:57 AM, December 10, 2019