TWU Center for Student Leadership hosts leadership presentation and workshop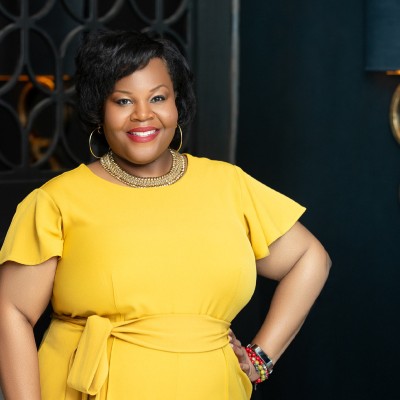 January 25, 2022 - DENTON - Texas Woman's Center for Student Leadership is pleased to have Kimberly O'Neil, the youngest African-American woman City Manager in the United States and award-winning professor, executive leader and social good expert, present on Leading with Courage, Compassion, Conviction, Character, and Competence, on Tuesday, February 22, 2022, from 4 - 6:30 p.m. Those interested in leaving their mark as a leader in any industry should plan to attend. Participants will hear about the critical skills and competencies O'Neil developed and utilized during her astounding career.
During her visit to TWU, O'Neil, who is a veteran senior government and nonprofit executive, will share her experiences as a government executive and business leader. Over the course of her career, she has led activities that have generated more than $20,000,000 for community initiatives, negotiated major urban economic development projects, and used her voice to impact public policy decisions while lobbying in New York City and on Capitol Hill.
The event will be held in room 257 of the historic TWU Old Main Building and will begin with a keynote address followed by an interactive workshop.
Registration is required.
O'Neil has been recognized as a 2017 Minority Business Leader Awards honoree by the Dallas Business Journal, a 2019 Humanitarian Visionary Award Honorable Mention by Juanita J Craft Civil Rights House and Museum and 2020 Social Innovation Award honoree by United Way of Metropolitan Dallas. She previously served as Chair for the City of Plano Community Relations Commission.
She is a graduate of North Carolina Agricultural and Technical State University (BA), Brooklyn College (MA) and the Bernard M. Baruch College Marxe School of Public and International Affairs (MPA). She received her credentials as a Certified Public Manager (CPM) from George Washington University and a Licensed Nonprofit Consultant from Standards for Excellence Institute.
She is also a national speaker who has presented to organizations such as Tulane University, Social Venture Partners Dallas, Texas Tribune Festival, the University of North Texas at Dallas, TEDxPlano, Executive Women in Texas Government and the National Association of Women Business Owners.
The Center for Student Leadership is a program of the Jane Nelson Institute for Women's Leadership at Texas Woman's University. The institute is dedicated to preparing more women to take on successful roles in business and public service. Its three specialized centers ensure women have the education to establish careers as successful C-suite executives, the skills for building entrepreneurial businesses and the framework needed to run for public office.
Media Contact
Ray Willhoft
Director of Communications, Jane Nelson Institute for Women's Leadership
940-898-4584
rwillhoft@twu.edu
Page last updated 10:00 AM, February 3, 2022