Grace Innis: Learning opportunities create political career path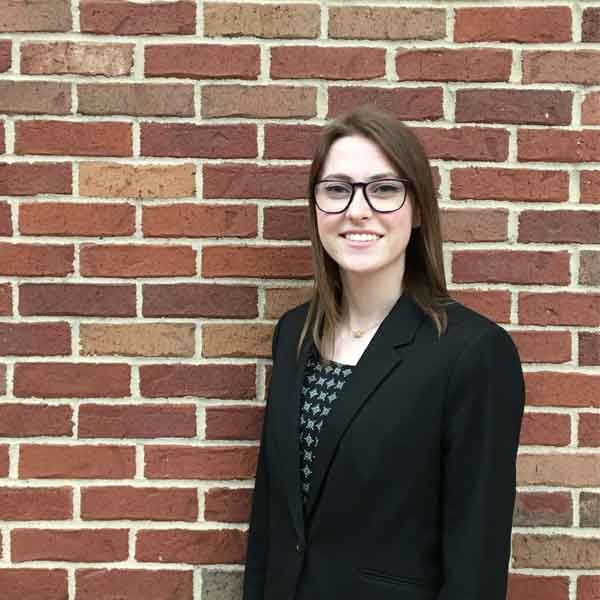 May 9, 2019 - Grace Innis (BA '19) wants to have an impact of peoples' lives, and through her experiences at Texas Woman's University and an upcoming internship in Washington, D.C., she is on the path to do just that.
Innis, a political science with an emphasis in politics major, transferred to TWU after discovering her interest in a political career at a community college in Austin.
"When I graduated from high school, I decided to be an education major," she says. "I was not sure what I wanted to do, but I knew that I wanted to have an impact of people's lives and thought that being a teacher would be the best way to do that. But after taking a U.S. Government course, I realized that I was interested in seeking a degree in government and getting involved in politics."
AT TWU, Innis served on the committee that plans the Jamison Lecture every year to educate students on government and history. Through the committee, she met Center for Women in Politics and Public Policy Director Nancy Bocskor, who invited Innis to attend the Reed Awards and Conference, an event for those in the business of political campaigns.
"It was great to be able to meet so many different people, and it felt like something that could help me with my future in politics," says Innis. "I definitely believe that networking is an important part of getting an education in government, and the Reed Awards and Nancy allowed plenty of opportunity for that."
Knowing that it was important to meet people on Capitol Hill if she wanted a career in politics, Innis applied for and was accepted into The Fund for American Studies Public Policy and Economics D.C. Summer Program. In addition to taking an Economic Problems and Public Policies course at George Mason University this summer, Innis and her fellow students will be interning at a variety of federal agencies, think tanks, Congressional offices, policy groups and NGOs.
"I hope to learn about public policy and the application of my degree in the real world and meet people who will be able to help me reach my goals" says Innis, who also received a Jamison Fellowship to help pay for her summer experience.
After graduating in December, Innis plans to lay even more groundwork for her political career by attending law school. With all of her educational experiences, she is well on her way to achieving her dream of impacting others.
Page last updated 10:47 AM, August 7, 2019