Center for Student Leadership celebrates graduating seniors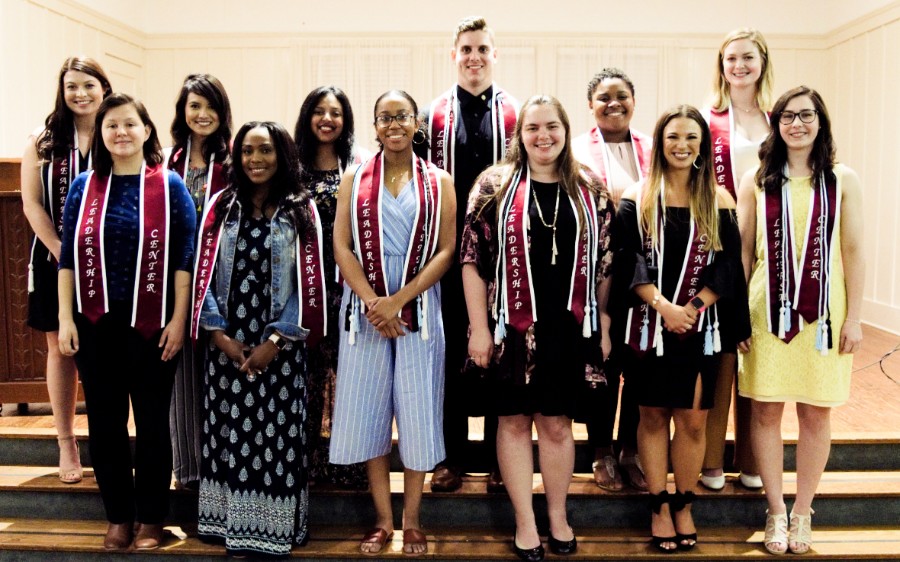 May 1, 2019 - The Center for Student Leadership celebrated 19 graduating seniors on April 16 with a dinner for their families and friends. Through workshops, seminars, national conferences and community service, these students gained confidence in their abilities to lead teams, manage projects and speak in public.
The graduating students are:
Ana Diaz-Angel
Grace Davidson
Meagan Gardner
Katelynn Hogan
Madison Kerr
Brandon Lang
Chelsy Mani
Sierra Mickell
Estefany Montelongo
Abigail Ngui
Ziaira Norman
Morgan Novotny
Melissa Olson
Demarion Pace
Talia Peña
Palma Rodriguez Enriquez
Emily Roper
Haley Taylor Schlitz
Sandy Smith
View several of the students, their plans after graduation and what they learned from their experience with the Center for Student Leadership below.
Page last updated 10:35 AM, August 7, 2019