Boldly You author to appear at TWU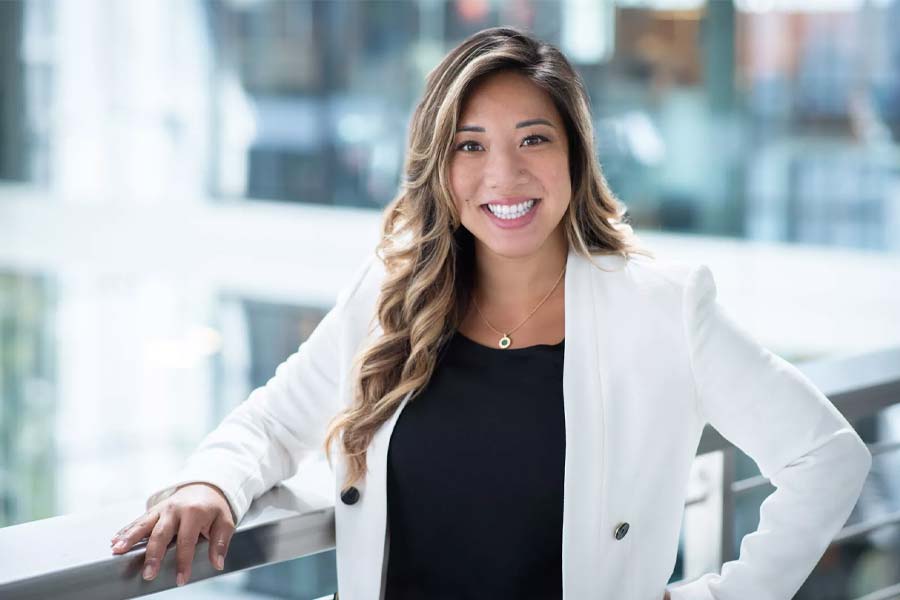 Oct. 27, 2022 — DENTON — Janet T. Phan, author of Boldly You, will be on the Texas Woman's University campus for two leadership and personal development sessions Nov. 3-4.
Phan's book is about "discovering what you're capable of when you show up for yourself," and details her personal and professional struggles. Her message to others is to "rise above their own circumstances, recognize their limitless potential and achieve their goals."
About the Events
On Thursday, Nov. 3, at 6 p.m., Phan will read from her book and answer questions in Anne Stuart Science Complex room 259. Following her presentation, Phan will participate in a panel of student leaders from various TWU student organizations, and then sign copies of her book at a reception.
On Friday, Nov. 4, from 9 a.m.-noon, Phan will lead a three-hour workshop based on her book, The workshop has been moved from the Administrative & Conference Tower and instead will be held in the Multipurpose Room in Parliament Village. Lunch will be provided.
Space is limited. The events are hosted by the TWU Center for Student Leadership.
Phan is the founder and executive director of Thriving Elements, a nonprofit dedicated to creating access and opportunities through one-to-one mentorship for underserved, underrepresented girls in Science, Technology, Mathematics, & Engineering. She is also senior technical product manager for Amazon's Project Kuiper, the goal of which is to launch low-earth-orbit satellites to provide affordable and reliable broadband to unserved and underserved communities around the world.
To learn more about Phan and her book, visit her website.
Participating TWU student panelists will be:
Shane Cutshall - president of the G Force Student Organization; co-chair for the Diversity, Inclusion, and Outreach Student Programming; secretary of Bilingual/ESL Education Student Organization; and a member of the Omicron Delta Kappa honor society
Adriana Davila - Sigma Lambda Alpha Sorority Inc.; TRiO SSS Classic; Academic Support Assistant; and Legacy Leader
Aesha Desai - SGA Dallas president; President's Leadership Council scholar; founding PLC executive board member; and orientation leader
Jibu Joyeuse – President's Leadership Council scholar; Toast with Confidence Toastmaster Club; president and charter member Curatio Club - communication chair
Betsey Stokes - President's Leadership Council, communications co-chair;
vice president of social media and recruitment for Pioneer Ambassadors; and
UNIV ambassador
Media Contact
David Pyke
Digital Content Manager
940-898-3325
dpyke@twu.edu
Page last updated 3:26 PM, October 31, 2022