Award Recipients
2023 Recipient - Lucy Billingsley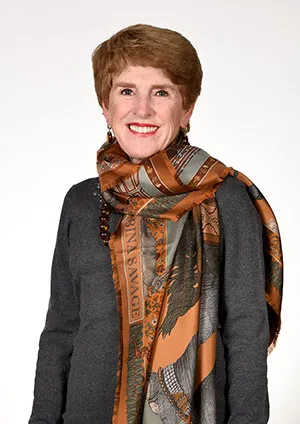 Lucy Billingsley has spent her career in commercial and residential real estate, specializing in master-planned developments. Lucy and Henry Billingsley started Billingsley Company in 1978 hoping to develop a strong business model, large property portfolio, and have fun along the way. From raw land to master-planned corporate parks and multifamily neighborhoods, the Billingsleys are involved in every step of design, construction, leasing and management. International Business Park, Austin Ranch, Cypress Waters and the Arts Plaza campus in the Dallas Arts District are some of their larger projects.
Prior to the Billingsley Company, Lucy served as Chief Executive Officer of the Dallas Market Center and the Crow Design Centers based in Dallas, Houston and Boston. During this period, she grew Wyndham Jade to become the largest privately-owned travel agency in the Southwest.
Her primary civic activities include serving as a member of the Council of Foreign Relations and the boards or advisory committees of the Southwestern Medical Foundation, Southern Methodist University's Tower Center for Political Studies, Folsom Institute for Real Estate, KERA and Woodall Rodgers Park Foundation. Previously, Billingsley founded Chiapas International and was the board chair of both Women for Women International and the Tate Board at Southern Methodist University and served on the Grameen Foundation Board. She also served on the National Geographic Society's International Council of Advisors, The Real Estate Council, DFW World Affairs Council and the board of Global Governing Trustees for the Urban Land Institute.
Billingsley has been inducted into the Texas Business Hall of Fame, the Junior Achievement of Dallas Business Hall of Fame, the North Texas Commercial Association of REALTORS Hall of Fame and was awarded the 2013 H. Neil Mallon Award presented by The World Affairs Council of Dallas/Fort Worth. She has been recognized by Commercial Real Estate Women as a Distinguished Leader in Commercial Real Estate.
Born and raised in Dallas, Billingsley graduated from The University of Texas at Austin with a B.B.A. in finance. She and her husband, Henry, live in Dallas, have four children and eight grandchildren.
Previous Award Recipients
2022 Recipient - Arcilia Acosta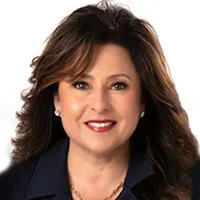 Arcilia Acosta is a celebrated 30-year business veteran, entrepreneur, nationally recognized speaker, philanthropist and mother. She is the president and CEO of CARCON Industries and Construction and the founder and CEO of Southwestern Testing Laboratories Engineers.
Acosta holds board-level positions with some of Texas' most successful corporations. She serves on the board of directors of Vistra Corp., Magnolia Oil & Gas and Veritex Holdings, Inc. She is chair of the Jane Nelson Institute for Women's Leadership Advisory Council at Texas Woman's University, a member of the National Women Energy Directors Network and the International Women's Forum. In 2018, Acosta joined the board of ONE Gas Inc. In 2019, she joined the board of the Communities Foundation of Texas. For more than a decade, she has served as a board member of the Dallas Citizens Council and, in 2023, will become the second woman to serve as chair in its history.
At the beginning of the pandemic, Gov. Greg Abbott appointed Acosta to the Strike Force to Open Texas. Previously, Acosta was appointed for a term on the Texas Higher Education Coordinating Board from 2016-19.
She graduated from Texas Tech University in 1989 with a bachelor's degree in political science and serves on the TTU System Board of Regents as vice chairwoman of the audit committee. She also earned a Bank Board Director Certification from the SMU Southwest School of Banking and is a graduate of the Harvard University Business School Corporate Governance Program.
2021 Recipient - Cynt Marshall
Cynt Marshall has been a dynamic force for inclusion and diversity within the Mavericks organization and over a 36-year career at AT&T. When Cynt was hired as new the CEO of the Mavs in March 2018, she set her sights on a culture transformation. Her vision was for the Mavericks organization to become the NBA standard for inclusion and diversity, and brought transparency, trust and her values-based leadership style that evolved the company culture in her first 100 days.
Widely recognized for her visionary leadership and ability to get things done Cynt is the recipient of several honors and awards. Most recently, Cynt was touted as one of Adweek's 30 Most Powerful Women in Sports and was selected as one of the 2019 Women of Power Legacy Award honorees by Black Enterprise. Prior to her joining the Mavs, Cynt founded Marshalling Resources, a consulting firm specializing in Leadership, Diversity & Inclusion, Culture Transformation. She has also served as Senior Vice President – Human Resources & Chief Diversity Officer at AT&T and as the President-AT&T North Carolina.
Cynt graduated from the University of California-Berkeley with degrees in Business Administration and Human Resources Management and holds four honorary Doctorate degrees. She has chaired a variety of non-profit boards and is currently on the board of Dallas CASA, Dallas Regional Chamber, Texas Women's Foundation, Texas 2036 and a member of the Executive Leadership Council (ELC).
The fourth of six children, Cynt grew up in Richmond, California, and lives in the Dallas area. She and her husband, Kenneth Marshall, have four adult children.
2020 Recipient - Jennifer Staubach Gates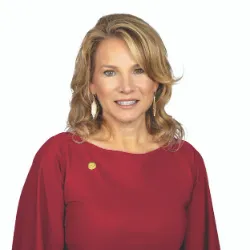 Jennifer Staubach Gates is in her fourth term as Dallas City Councilmember representing District 13. In her role as Councilmember, Jennifer has served as the Chair of the Government Performance and Financial Management Committee and sat on the Public Safety, Arts and Culture and Libraries, and Ad Hoc Administration Committees. She currently serves as the Chair for the Domestic Violence Task Force holding regular meetings that help bridge communication between the Dallas Police Department, the District Attorney's office, judges, and community partners. This collaboration aims to strengthen the forces that are fighting to end domestic violence in Dallas.
Outside of her role as Councilmember, she is a Committee Member at the Diocesan Education Endowment Trust and the HOPES Advisory Council.
Jennifer was the recipient of the Marnie Wildenthal Literacy Legacy Award in 2018. In 2016, she received the Champion of Human Rights Award from Mosaic Family Services. In 2015, she was awarded the University of Incarnate Word Alumni of Distinction for Service in Mission.
A lifelong Dallasite, Jennifer attended Ursuline Academy, then went on to get her Bachelor of Science in Nursing from Incarnate Word College in San Antonio. She is licensed as a registered nurse.
Jennifer and her husband, John, live in District 13 near their older daughter, Jessica, and her husband, Will, who have three young sons. Her younger daughter, Jordan, also lives in Dallas where she works as a licensed clinical social worker. The Gates family attends St. Rita Catholic Church in District 13, where Jennifer also serves as a eucharistic minister. In her spare time, Jennifer enjoys running, reading, traveling and spending time with family.
2019 Recipient - Dale A. Petroskey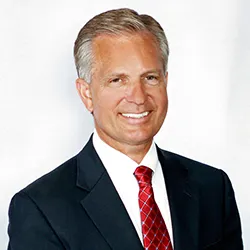 Dale Petroskey has more than 30 years of leadership experience in the public, private, and non- profit sectors.
In April 2014, he became President and CEO of the Dallas Regional Chamber, one of the largest and most established business organizations in the state of Texas, representing 1,100 member companies. The DRC works to strengthen the business community by attracting companies and talented workers from around the world, improving education, advocating for pro-growth public policies, and enhancing the quality of life for all in the Dallas Region.
Mr. Petroskey's career also includes service as Assistant White House Press Secretary to President Ronald Reagan; Senior Vice President for Mission Programs at National Geographic; and President of the National Baseball Hall of Fame and Museum in Cooperstown, New York.
Mr. Petroskey is a member of numerous Boards, including the Dallas Citizens Council, The Salvation Army of DFW, Dallas Medical Resources, Educate Dallas, SMU's Lyle School of Engineering, The Alfalfa Club of Washington, D.C., the Texas Rangers Baseball Foundation, Clayton Kershaw's Challenge, and the Dallas Mavericks Advisory Council.
Mr. Petroskey and his wife, Ann, both graduates of Michigan State University, live in Dallas and have three grown children.
2018 Recipient - Norman P. Bagwell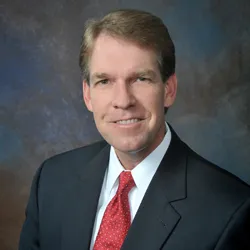 Norm Bagwell, the CEO of Bank of Texas and the executive vice president of BOK Financial, is responsible for all regional banks, commercial banking, business banking and treasury services across the eight-state footprint. Recently, he was named chairman of the Baylor Healthcare System Foundation and appointed trustee of the Salesmanship Club Foundation. Bagwell serves on several boards including the Board of Directors for Bank of Texas, Junior League of Dallas, and Panola Company LTD, and he is chairman of the CEO Council of the Dallas Arboretum and past chairman of the Dallas Regional Chamber. He is a member of the Salesmanship Club, Maverick Chapter WPO, Dallas Assembly and Dallas Citizens Council.
Bagwell is the recipient of numerous honors, including the Chairman's Leadership Award from the Dallas Regional Chamber of Commerce, the Distinguished Alumni award from Southern Methodist University and Cox School of Business, and the Torch of Conscience award from the American Jewish Congress. In 2013, Bagwell and his wife, Robin, received the Margaret Sharpe Award for Community Service. He received his B.A. and B.B.A. degrees from Southern Methodist University, where he is a distinguished alumnus from the Cox School of Business.
2017 Recipient - Stephen L. Mansfield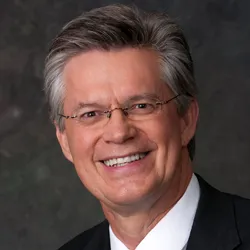 Dr. Mansfield has served as president and CEO of Dallas-based Methodist Health System since 2006. During his tenure Methodist Health System has tripled in size, and was acknowledged by Modern Healthcare as one of the 40 fastest growing health systems in the nation. Methodist also has been recognized by Thomson Reuters as one of the nation's top healthcare performance improvement leaders. Committed to community involvement, Dr. Mansfield is an active member of the Dallas Regional Chamber of Commerce, which he chaired in 2014. He is also the 2015 recipient of the Texas Association of Business's Distinguished Business Leader Award. He was recognized by D Magazine as Healthcare Executive of the Year in 2014 and was included as 'Top Newsmakers to Watch for 2013" by the Dallas Business Journal. In 2012, he was awarded "Entrepreneur of the Year" by Ernst & Young, and in 2009 he was selected as "Outstanding Volunteer Fundraiser" by the March of Dimes. He serves on the board for The Dallas County Community College District Foundation, Dallas Citizens Council, Institute of Healthcare Executives and Suppliers, Dallas Medical Resources, the American Hospital Association's Governing Council, and State Fair of Texas Board of Directors. He is also a board member for his alma mater, the University of Tennessee at Martin. He and his wife, Marilyn, and their daughter reside in Dallas.
2016 Recipient - Frances Anne "Francie" Moody-Dahlberg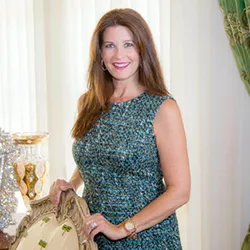 Francie Moody-Dahlberg serves on the board of AT&T Performing Arts Center and the executive board of Southern Methodist University's Annette Caldwell Simmons School of Education and Human Development as well as the advisory board of the Perot Museum of Nature and Science. She is serving as honorary chair of the capital campaign, "Working Wonders," for the University of Texas Medical Branch-Galveston. In 2013, she served as honorary chair of the Equest Luncheon, and Chrystal Charity elected her to the 2015 Dallas Best Dressed List. At the Moody Foundation, she is continuing the family's legacy of supporting projects that benefit present and future Texans.
The Moody Foundation was established in 1942 by Moody-Dahlberg's great-grandparents William L. Moody Jr. and his wife, Libbie Rice Shearn Moody. The foundation has awarded grants throughout the state, often focusing on capital projects for private colleges as well as support for children's health projects, museums, gardens, libraries and historic preservation.
2015 Recipient - Ralph Hawkins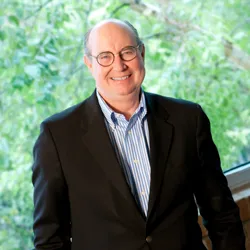 Ralph Hawkins as Chairman is responsible to the Board of Directors of HKS, Inc. He has specialized in the program development, functional planning and design of over $1 billion of facilities consisting of over 40 million square feet. He served as president and CEO for 12 years prior to becoming chairman.
He has been recognized with a number of awards such as the National American Business Awards Best Executive for a Professional Service Firm in 2007 and the 2006 Professional Services Management Journal CEO of the Year in the Large Firm category. HKS has been recognized as one of the "Best Places to Work" including national, state and local over the past several years under his leadership. A Fortune magazine survey listed him in the top 25 Best Bosses in 2005.
In his 41 years of experience, Ralph has participated in a variety of planning and design projects. He has been responsible for the development of innovative architectural settings. In addition, he has contributed to a number of publications through articles and speaking regarding urban planning, strategic planning, codes & standards and design leadership.
He was elected to the AIA College of Fellows. He served as a board member of the William Ward Watkin Society at Rice University, past-president of an AIA Academy, and Senior Fellow of the Design Futures Council. He was a founding board member and elected to the Council of Fellows of American College of Healthcare Architects. Ralph is the 2014 Chair-Elect of the Dallas Regional Chamber and a foundation board member of the United Way. He is also chairman of the AIA Large Firm Round Table for 2014-2015 and a board member of the Construction Industry Round Table 2014-2016. He has also serves as chair of the University of Texas at Arlington Development Board and currently serves on the University of Texas Chancellor's Executive Committee. Ralph is also a past-board member of The Arts Community Alliance of Dallas.
2014 Recipient - Mary Brinegar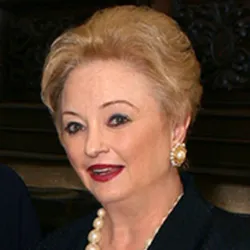 Since 1996, Mary Brinegar has been president and chief executive officer of the Dallas Arboretum and Botanical Society, Inc. Previously she served as the Dallas Opera's associate general director, worked with the Science Place, and spent nine years raising funds for KERA/Channel 13. A graduate of Southern Methodist University with a degree in elementary education, Brinegar taught school in DISD. She brings her passion for education to the Arboretum, furthering the nonprofit's mission to build and maintain a public garden that promotes the art, enjoyment and knowledge of horticulture, while providing opportunities for education and research. The addition of the much anticipated Rory Meyers Children's Adventure Garden will significantly impact this major educational facility, which already teaches life and earth sciences to nearly 100,000 children annually. Under her leadership, over $90 million dollars has been raised for capital improvements at the Arboretum, which currently has 36,000 members and an annual attendance of 947,000 and has received national promotion, including listings as one of the 14 most beautiful gardens in the world.
Brinegar's accomplishments include: Fund Raising Executive of the Year by the Association of Fundraising Professionals Greater Dallas Chapter; YWCA's 100 Women in 100 years; Sustainer of the Year - Junior League of Dallas; Theta of the Year by Kappa Alpha Theta Sorority; and being named to her high school's hall of fame on its 75th anniversary. She is a recipient of Dallas Historical Society's Arts Leadership Award and the Extra Mile Award, sponsored by the Business and Professional Women's Club of Dallas. She was named one of the Women in Business Industry Leaders by the Dallas Business Journal and awarded honorary membership into the Dallas Chapter of the American Institute of Architects. As a volunteer, Brinegar has served as president of numerous organizations and chaired many community fundraising events. She has been a member of Leadership Dallas, Leadership Texas and Leadership America and served on the 12-member national board of the American Association of Botanical Gardens and Arboreta. Additionally, she is a founding member of the WOW Consortium, bringing commissioned traveling exhibits to botanic gardens throughout the country at a nominal cost.
2013 Recipients - Patricia and Curtis Meadows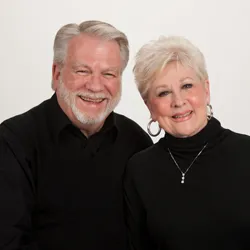 Through lifelong service and contributions in the areas of business, philanthropy, arts and education, Patricia and Curtis Meadows have demonstrated outstanding commitment to improving the lives of others in the Dallas community and beyond.
Patricia Meadows has served the Dallas community in many capacities including consultant, civic appointee, organization volunteer and board member, but she is best known as an advocate for the visual arts. She co-founded D'Art (Dallas Visual Arts Center) and the Emergency Artists Support League (EASL); served as president, chair, and member of local and national arts boards and committees; and is an active civic leader. She has juried hundreds of exhibitions throughout Texas and organized solo and group shows for individual artists, art associations and museums. Through her company Arts Connections, she serves as consultant to corporate and private collectors. She was appointed by Governor Ann Richards and Dallas mayors to leadership positions for the city and state and is a graduate of Leadership Texas. She is an active member of the Dallas Assembly, the Dallas Summit, the Charter 100, many local and national art organizations and currently serves on the Uptown Public Improvement Board of Directors. Patricia has been honored with the Savor Dallas Arts Leaders Award; 100 Women 100 Years Award, YMCA of Metropolitan Dallas; Legend Award, Dallas Visual Arts Center; Excellence Award in Arts Leadership, Dallas Historical Society; Distinguished Women Award, Northwood University; Maura Award, Women's Center of Dallas; James K. Wilson Award, TACA; and the Flora Award.
Engaged in law practice for many years, Curtis Meadows currently serves Of Counsel to Thompson & Knight, LLP. As president of The Meadows Foundation for 18 years, he oversaw the distribution of over $270 million in gifts/grants throughout Texas and was selected as Distinguished Grantmaker of the Year by the National Council on Foundations. Additionally, during his tenure, the foundation was named Outstanding Foundation in the U.S. by the National Society of Fund-Raising Executives. A faculty member of the LBJ School of Public Affairs in Austin, Curtis was founding director of the school's RGK Center for Philanthropy and Community Service, establishing a university-wide program in philanthropic and nonprofit studies. He has held leadership roles in over 60 charitable, religious, and philanthropic organizations. He was elected Fellow of the American Academy of Arts and Sciences and received the Dallas Historical Society's Award for Excellence in Philanthropy; the TACA award for support of the arts in Dallas; SMU Maguire Center's Jonsson Award for Ethics and Public Virtue; Texas Historical Commission's Lifetime Achievement Award for historic preservation; Volunteer of the Year Award from Volunteers of America; and Father of the Year Award in Dallas. Additionally, he received the Distinguished Alumnus Award of the University of Texas in Austin, where he and Patricia are alumni.
2012 Recipients - Myrna D. Schlegel & Kimberly Schlegel Whitman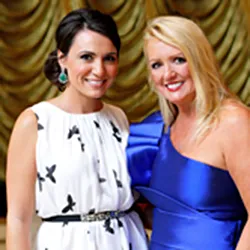 From supporting community organizations to furthering education, Myrna Schlegel and Kim Schlegel Whitman are a dynamic Dallas mother/daughter duo who live by the family philosophy, "to whom much has been given, much will be required."
Myrna serves as chairman of the Schlegel Horizon Foundation, promoting education and entrepreneurship; was director of Pavestone Company; president of pC Corporate Management Group, L.P.; and president of Health Care Financial Corporation. A registered nurse, Myrna is a graduate of specialized health administration programs at SMU and the University of Texas. She is a published columnist, serves on numerous boards, and is the recipient of the Jewish Hospital Humanitarian Award, Tom Landry Award for Excellence in Volunteerism, and Outstanding Philanthropist Award.
Kimberly Schlegel Whitman is an author of five published books, community leader, lifestyle entrepreneur, and editor-at-large for "Southern Living." She launched and sold RSVP Soiree Luxury Event Rentals and took RSVP Social Calendar online. Featured in national publications and on television, Kimberly also has a daily radio segment on KVIL 103.7 Lite FM. Active with many organizations, she has been honored with the Volunteer of the Year Award by the American Heart Association, The Little Flower Rose Award for Women Who Make a Difference, and the Women That Soar Award.
2011 Recipient - Joel Allison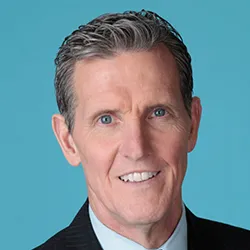 Joel Allison is president and chief executive officer of Baylor Health Care System (BHCS) in Dallas where he leads Baylor in achieving its vision "to be trusted as the best place to give and receive safe, compassionate, quality health care".
Allison is a Fellow of the American College of Healthcare Executives. He serves on the National Healthcare Leadership Council and the National Quality Forum, and is a member of the United Surgical Partners, International board. Allison serves on numerous state and local boards; including VHA Texas, Texas Association of Voluntary Hospitals, Dallas Citizens Council, Dallas Education Foundation and the Dallas Regional Chamber.
Allison has been honored for five years by Modern Healthcare as one of the "100 Most Powerful People in Healthcare". He received the 2005 Modern Healthcare/HIMSS "CEO IT Achievement Award" for his leadership and commitment to healthcare technology. Other honors the Baylor University "Distinguished Alumnus," Trinity University Healthcare Alumni Association "Leonard A. Duce Award" for outstanding leadership and significant contribution to the healthcare field, the Dallas Historical Society's "Excellence in Healthcare" award and the Dallas Fort Worth Hospital Council's Boone Powell, Sr. Award for Excellence.
2010 Recipient - Kathleen Mason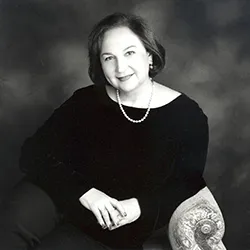 Kathleen Mason is a retail executive with more than 25 years successful merchandising, marketing and management experience in department, chain and specialty stores. She is currently President and CEO of Tuesday Morning Corporation, North America's largest operator of first quality, deep discount and closeout home furnishings and gift stores.
Previously, she was President of HomeGoods, Inc., which sells off-price, brand names for the home. The company is a subsidiary of TJX Companies that also owns TJMaxx and Marshalls. Kathleen spent 10 years at Cherry & Webb, a well-known New England regional chain specializing in women's apparel and cosmetics, where she was Executive Vice President before becoming President, Chairman and CEO in 1992 and leading the company to five profitable years.
A graduate of Pennsylvania State University, she began her career with the Kaufmanns Division of the May Company where she became one of the youngest vice president/divisional merchandise managers in the company history. She also has held senior management positions with May Department Stores, Mervyn's division of Target, and The Limited Stores.
Her affiliations include: The Executive Committee, an international organization of CEO's, The Committee of 200, Executive Women's Roundtable, Charter 100, CERT, the Board of the Dallas Chamber of Commerce, and IWF, the International Women's Forum. Kathleen is a Director of Genesco, Inc., manufacturer of Johnston & Murphy and Dockers Shoes; the Office Depot; and a former Director of The Men's Wearhouse; and Hot Topic.
Kathleen's awards include Entrepreneur of the Year for the Southwest in 2003, the Luminary Award for Corporate Innovation by the Committee of 200 and The Association for Corporate Growth named Tuesday Morning as the winner of the Corporate Growth Award for 2004/2005. She was recognized in 2008 by the Dallas Business Journal as one of the Top 25 Most Influential Women in business in the DFW metroplex.
2009 Recipient - Caroline Rose Hunt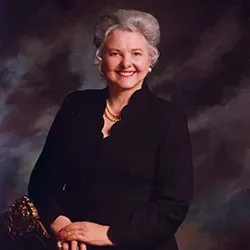 Caroline Rose Hunt wears many hats: real estate mogul, beauty maven, author, traveler, gourmet, entrepreneur, philanthropist, mother of five, grandmother of nineteen, and great-grandmother of twelve.
Since 1980 with the opening of The Mansion on Turtle Creek, her company name – Rosewood -- has become synonymous with the very best in luxury accommodations. Amenities for the hotel in London led to her creation of Lady Primrose's, an entire company devoted to luxury bathing and skin products. Her antiques emporium and tea room, Lady Primrose's Shopping English Countryside, was named the best spot for tea in the US by the British Tea Council.
Always in love with words, in 2000 she published her first novel Primrose Past: The 1848 Journal of Young Lady Primrose. She has also published The Compleat Pumpkin Cookbook and A Family Cooks as well as contributed columns and articles in art and antique, travel and women's magazines.
She is a longtime supporter of the United Way and received the national award from the Tocqueville Society for her dedication. She is a co-founder of the United Way of Metropolitan Dallas Foundation where she continues to serve as vice-chair. She is also co-chairman of the Ralph Rogers Society of KERA and Chairman of the Board of The Crescent Club. She also supports the Junior League of Dallas, the National Museum of Women in the Arts, Texas Council, the Tiffany Circle of the Red Cross, the Celebration of Reading, the Heritage Foundation, Crystal Charity Ball, James Madison Council of the Library of Congress, Charter 100, The Dallas Woman's Club, as well as numerous non-profits and arts groups. For ten years she served as a Trustee of the John F. Kennedy Center for the Performing Arts in Washington, DC.
The awards and honors are numerous: Award for Excellence from the Dallas Historical Society; "One of the 50 Most Powerful Women in the USA" from Ladies Home Journal; National Fragrance Council Award; Texas Business Hall of Fame; Dallas Business Hall of Fame; Conde Nast Traveler magazine's Hall of Fame; Spirit of Generations Award from The Senior Source; Texas Trailblazer Award by the Family Place; Hockaday Medal of Honor; Trolley Hall of Fame by McKinnery Avenue Transit Authority; British American Commerce Association Award; Grande Dame by Les Dames d'Escoffier; Flora Award by Dallas Civic Garden Center; Distinguished Women's Award by Northwood Institute; Woman of the Year award from Les Femmes du Monde; 100 Women/100 Years by the YWCA; and many more.
Since 2000 she has served as Honorary Chair for events benefitting the Retina Foundation of the Southwest, Les Femmes du Monde, TACA, Dallas Summer Musicals, Kappa Alpha Theta, Les Dames d'Escoffier, Dallas Historical Society, Dallas Heart Association, Junior League of Dallas, Salvation Army, and Dallas for Children.
A member of Highland Park Presbyterian Church, she was named the first woman deacon and chaired the Early Childhood Division for seven years. She has also served as a Trustee of Presbyterian Hospital of Dallas.
A graduate of The University of Texas with a B.A. in English, she was named a Distinguished Alum in 2006. For more than twenty years, she served as a trustee of Mary Baldwin College where she spent her first two years of college. She holds honorary degrees from Mary Baldwin College and the University of Charleston.
2008 Recipient - T. Boone Pickens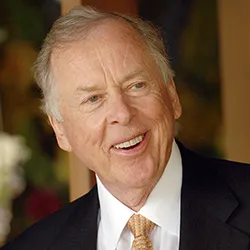 Texas oilman and entrepreneur T. Boone Pickens founded Mesa Petroleum Co. in 1956. Mesa started with no oil and gas production and only $2,500 in capital. From 1956 - 1996, the period that Boone was CEO, the company produced more than 3 trillion cubic feet of gas and 150 million barrels of oil. It was one of the largest independent oil and gas companies in addition to being known for its high profile corporate control contests for Cities Service, Gulf, Phillips and Unocal.
Boone grew up in Holdenville, a small eastern Oklahoma town. His father was in the oil business, and his mother ran the Office of Price Administration during World War II, rationing gasoline and other goods for four counties. Boone attributed much of his success to his mother and father.
Boone graduated as a geologist from Oklahoma State University in 1951 and started work with Phillips Petroleum Co. in Bartlesville, Oklahoma. After three and a half years, he struck out on his own as an independent geologist. From its inception, Mesa was at the forefront of change and innovation. Mesa's fitness program is a good example. Boone understood the benefits of physical fitness. Mesa's fitness program has become a model for corporate America, and Mesa was the first company to be accredited by the Institute for Aerobics Research.
Upon leaving Mesa in 1996, Boone founded BP Capital with $37 million. With more than $4 billion under management today, BP Capital manages one of the nation's most successful energy-oriented investment funds. Boone also aggressively pursued a wide range of other business interests, from water marketing and ranch development initiatives to Clean Energy, a company he founded. That company is advancing the use of natural gas as a cleaner burning and more cost-effective transportation fuel alternative to gasoline and diesel.
Throughout his professional life, Boone was a generous philanthropist. Boone's 2005 giving – $220 million in all – earned him the fifth spot on the Chronicle of Philanthropy's list of top U.S. philanthropists. "I'm convinced the Lord put me in this life to make money, and be generous with it," Boone once said.
2007 Recipient - Lindalyn Bennett Adams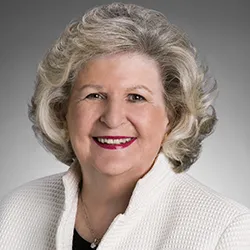 Lindalyn Bennett Adams, a long-time Dallas resident and civic volunteer, is known for her passion for history and preservation and the powerful impact she has made on the city, expanding and enhancing its perception around the country. As the founder of the Sixth Floor Museum, Lindalyn's tireless efforts over a 13-year period resulted in a major historical exhibition – the transformation of the Texas School Book Depository into the Sixth Floor Museum, which chronicles the history of the assassination of President John F. Kennedy objectively, accurately, and professionally. At the time, Lindalyn served as Chairman of the Dallas Historical Commission, which began the effort to establish an exhibit in the former Texas School Book Depository. She was instrumental in the establishment of the Dallas County Historical Foundation, a 501(c) 3 non-profit organization which operates the museum today. She is currently Chairman Emerita of the Sixth Floor Museum. In the face of many obstacles, including initial lack of support, Lindalyn stayed the course, ensuring that the project was not only done, but done well. She became chairman of the Dallas County Historical Foundation, which was created to raise funds for the $3.5 million museum and to oversee its operations. In 1989, Lindalyn's patient fight for support resulted in the opening of an exhibit, which now attracts 450,000 visitors annually.
Lindalyn has also been instrumental in the renovation and upcoming May 2007 opening of the Old Red Museum of Dallas County History and Culture, in the Old Red Courthouse. She has been a champion of The Old Red Courthouse since she dedicated the Texas Historical Marker in 1978. She chaired the Friends of Old Red for a decade. She is Honorary Life Trustee of Dallas Heritage Village and is also a Life Trustee of the Dallas Historical Society. She is an Advisory Trustee of Children's Medical Center. Other current boards include Friends of the Texas Historical Commission; Leukemia Texas; Dallas Opera Women's Board, Advisory Committee; the President's Council of the Dallas Center for the Performing Arts and SMU's Archives of the Women of the Southwest.
She has also devoted her time and talents as president of numerous organizations including the
SMU Alumni Board, the Dallas Opera Woman's Board, the Dallas Symphony Orchestra League, and Dallas County Heritage Society's Old City Park, The Dallas Historical Society, Friends of Fair Park, and the Senior Source. She has served as chairman of the Crystal Charity Ball, the Junior League of Dallas Ball, the Neiman Marcus Fortnight, the Linz Award Luncheon, the Spirit of Generations Luncheon, and the Dallas County Historical Commission, where under her leadership, the Dallas Commission led the state in the record number of awards from the Texas Historical Commission. She was one of the three founders of La Fiesta de las Seis Banderas benefiting the Park Cities and the Highland Park School District.
As the spouse of the late Reuben H. Adams, Jr., M.D., the long-time chief of the Department of Obstetrics and Gynecology, at Baylor University Medical Center, Lindalyn was very involved in the medical community, serving as President of the Dallas County Medical Society Alliance when the Alliance acquired the Historic Aldredge House, the only Alliance in the country to have its own headquarters. She also was president of Medical Center Woman's Club, and the Faculty Woman's Club of UT Southwestern Medical School.
Her tireless efforts on behalf of the community have garnered her prestigious recognition including the Linz Award, Southern Methodist University's Distinguished Alumni Award and the Distinguished Alumni Award of Highland Park High School. Lindalyn was the second of only three to date to receive the prestigious Junior League of Dallas' Lifetime Achievement Award, an award given only every five years to a sustaining member for outstanding service to the community. Lindalyn also received the Ruth Lester Award of the Texas Historical Commission, the highest award given by the Commission. Additionally she received the award for Outstanding County Historical Commission Chairman in Texas three times. She was honored by the Texas Association of Museums with its President's award, and the University of Texas American History Center Ima Hogg Award for historic preservation. She was named Volunteer Fundraiser of the Year in Dallas by National Association of Fundraisers. She also received the Neiman Marcus Downtown Dallas Renaissance Award. The Dallas Historical Society, the Dallas County Heritage Society and Preservation Dallas all have given her major awards.
As Development Officer at Baylor Health Care System Foundation, Lindalyn coordinates Baylor Health Care System Foundation's "Celebrating Women Luncheon," which under her leadership, has grown from netting $125,000 in 2000 to netting over $1.3 million in 2005, to benefit breast cancer research.
Lindalyn Adams and the late Reuben H. Adams, Jr., M.D., met at Southern Methodist University and were married for 51 years. They have three sons, Richard, Charlie, and Bill Adams, two lovely daughters-in-law, Alice Adams and Andrea Adams, and nine grandchildren: Megan, MacKenzie, Lindsay, Chase, Kristen, Carlton, William ,Grace Marie and Annaliese Adams.
2006 Recipients - Marnie & Kern Wildenthal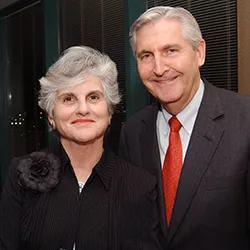 Marnie and Kern Wildenthal's collaborative work in the community has significantly impacted this region's educational and healthcare institutions. For the past 25 years, Marnie Wildenthal has been a teacher at the Episcopal School of Dallas. She is currently president of the TACA Board of Directors and president-elect of Charter 100. A graduate of Rice University, Mrs. Wildenthal earned a M.A.T. from the University of Chicago, and an M.A. from SMU.
Kern Wildenthal, M.D., Ph.D., is the president of The University of Texas Southwestern Medical Center Dallas. Prior to becoming president in 1986, he served as dean of the medical school for six years. He first joined the staff in 1970 as assistant professor of internal medicine and physiology. During his administrative tenure, UT Southwestern has more than quadrupled in size and emerged as one of the leading medical institutions in the world. A graduate of Sul Ross College, Dr. Wildenthal earned an M.D. from The University of Texas Southwestern Medical Center of Dallas and a Ph.D. from the University of Cambridge in England, where he later was named to its international Advisory Board and elected to an Honorary Fellowship. His medical and educational accomplishments have garnered him international honors, including election to the Institute of Medicine of the National Academy of Sciences.
As dedicated arts supporters and civic leaders, Dr. and Mrs. Wildenthal have collectively held key roles in The Dallas Opera, Dallas Symphony Orchestra, Dallas Museum of Art, Dallas Business Committee for the Arts, Greater Dallas Chamber of Commerce, Dallas Citizens Council, Dallas Assembly, Vickery Meadow Learning Center, Friends of WRR, Science Place, and Dallas Center for the Performing Arts. The Wildenthals have two daughters, Pamela (Mrs. Steven G. Kernie) and Catharine (Mrs. Steven A. Cummer), and five grandchildren.
2005 Recipients - Gretchen & Sonny Williams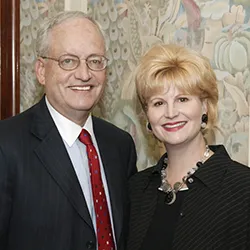 Gretchen Minyard Williams, a graduate of Texas Christian University, is former co-chairman of the board and former co-CEO of Minyard Food Stores Inc. She is a member of the Baylor University Medical Center Board of Trustees, co-chair of the Leukemia Association of North Central Texas and a member of the board of directors of Marketplace Ministries Inc. and Bryan's House, a special care facility for children and teens affected by HIV/AIDS. She also is a member of the Crystal Charity Ball Committee.
J. L. "Sonny" Williams is former president and COO of Minyard Food Stores Inc. A graduate of Dallas Baptist University, Mr. Williams is a member of the State Fair of Texas and Southwestern Bell-SMU Athletic Forum boards of directors, chairman of the Russell H. Perry Free Enterprise Foundation and a member of the Dallas Baptist University Board of Trustees. He also is a minority owner of the Dallas Mavericks.
The couple received the 2004 Neighborhood Partnership Award from the Food Marketing Institute for the Minyard First Class Teachers Program, a teacher appreciation program that awards $1,000 to a different teacher each week and a matching $1,000 to the teacher's school. They also received the 2003 Obelisk Award for Arts Partnership from the Dallas Business Committee for the Arts, the 1999 Civic Service Award from the Jewish Day School's Akiba Academy and the 1995 Texas Family Business of the Year-Community Involvement Award from the Texas Institute of Family Business.
2004 Recipient - Geraldine "Tincy" Miller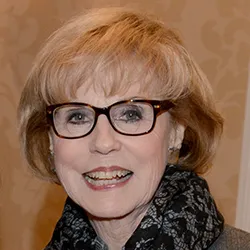 The education of Texans has always been a chief priority for Geraldine Miller. She spent nearly a decade teaching in the reading laboratory of the Texas Scottish Rite Hospital for Crippled Children and in the Highland Park Presbyterian Hillier School for Dyslexia. For 35 years she served on the Texas State Board of Education, representing Rockwall County and parts of Collin and Dallas counties.
She was appointed to the Texas State Board of Education in 1984 by former Gov. Mark White and then was elected to the board in 1988. She was reelected to the board in 1992, 1996, 2000 and 2002. In February 2003, Gov. Rick Perry appointed Mrs. Miller chair of the board.
Mrs. Miller is a past president and serves on the board of L.I.F.T. (Literacy Instruction for Texas), a non-profit organization providing literacy instruction to adults. She is the founding chair for the Baylor Health Care System Foundation's Annual Giving Campaign, which raised more than $250,000 in its inaugural year.
Mrs. Miller also is a member of Phi Delta Kappa (the professional association for educators), Kappa Delta Pi (the international honor society in education), the International Reading Association and the Academic Language Therapist Association.
She is active in the Dallas community, chairing major fund-raising events for the United Cerebral Palsy Association, Dallas Opera, the Dallas Symphony Orchestra, TACA, the umbrella organization for the performing arts in Dallas, and the Crystal Charity Ball, a non-profit organization that raised a record-setting $3 million for underprivileged children in Dallas County in 1997. She also served on the boards for the "I Have A Dream" Foundation, National Orton-Dyslexia Society, the Boys and Girls Club of Greater Dallas and the Dallas County Heritage Society.
Mrs. Miller received the 1999 Tom Landry Award of Excellence in Volunteerism from United Cerebral Palsy. She also received the 1995 Dallas Historical Society Hall of State Award for Civic Involvement and in 1975 was Theta of the Year for Service in the Community for Kappa Alpha Theta sorority.
In November 2003 she was named as a recipient of Northwood University's Distinguished Women awards.
2003 Recipients - Susan & Charles Cooper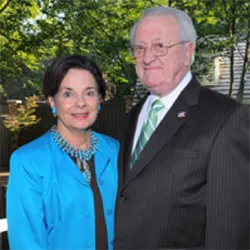 Mr. Cooper is known for his role with the Baylor Health Care System Foundation and as an activist for persons with mental health and mental retardation disabilities. He retired from the Baylor Foundation in 2002 and was awarded the title of president emeritus. He was appointed by Gov. Bill Clements to serve on the Texas Mental Health and Mental Retardation Board for six years and was reappointed for another term by Gov. George W. Bush, completing that term as president of the board. Mr. Cooper continues to be active and play a leadership role in the Dallas Association for Retarded Citizens, Dallas County MHMR, Senior Citizens of Greater Dallas County, C.C. Young Methodist Retirement Center and the American Heart Association.
Mrs. Cooper has served 30 years on the Old City Park Board. She also has served as vice president of the Association for Retarded Citizens, council member for Bethpage Lutheran Group Homes, capital campaign chairperson for Camp Summit for persons with life-long disabilities, and as a member of the Women's Auxiliary of the Alzheimer's Association, Baylor Hospital Celebrating Women and Family Gateway. Mrs. Cooper currently is co-chair of the 2003 Games of Hearts Luncheon, sponsored by the Women's Guild of the American Heart Association, and has maintained a leadership role in Kappa Kappa Gamma sorority.
Page last updated 12:04 PM, October 27, 2022