2019 Faculty and Staff Awards
Faculty Awards
Cornaro Award
Established in 1978, the Cornaro Award is presented annually to recognize an outstanding Texas Woman's University faculty member for excellence in teaching, scholarship and achievement and in appreciation for service to Texas Woman's University. The award is named in honor of Elena Lucrezia Cornaro de la Piscopia, the first woman to receive a doctoral degree (University of Padua, 1678). Requires 10 years or more service to TWU.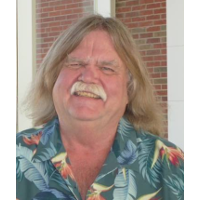 Richard Sheardy, PhD
Professor and Chair
Department of Chemistry and Biochemistry
About Dr. Sheardy
Since joining TWU in 2006, Dr. Sheardy has added to his already impressive faculty vita. His line of scholarship is understanding how DNA is structured and ways that effective cancer drugs interact with the genes that cause cancer. In alignment with his research agenda, he has had 18 peer-reviewed publications since coming to TWU; and these are often cited by others working on related problems. In addition, he has edited or co-edited 4 books on innovative science pedagogy, and made over 50 presentations at regional, national and international conferences. His external grant productivity has been almost $600,000 to support various TWU projects.
He is credited with pioneering new ideas for both his department and the university. A prime example is the TWU Pioneer Day at the Mall, in which students present their research to a lay audience as an opportunity to develop skills in communicating the impact of their work. Although the event began with a science focus, it now is university-wide.
Dr. Sheardy is credited with acquiring state-of-the-art analytical instrumentation for the Ann Stuart Science Complex to enhance students' experiences in science, with adding a major in biochemistry to the department's inventory, and with the recent establishment of an environmental chemistry track. He teaches courses viewed among the more challenging on campus and consistently receives strong student evaluations. Of particular note is his fondness for teaching undergraduate, lower-division courses.
His service record is also long with search committee and program review committee service along with many other college and university committees. But, perhaps he is best known for the recent national awards and recognitions received by the programs in chemistry and biochemistry for their innovation in pedagogy and attention to a holistic approach to training scientists who are engaged, involved citizens. The Association of American Colleges and Universities recognized the department as a model for incorporating civic engagement and social responsibility into majors' curriculum, the only hard science department among 23 departments recognized nationally. Dr. Sheardy himself received the William H. Bennett Award for Extraordinary Contributions to Citizen Science Education from the National Center for Science and Civic Engagement. TWU chemistry students received the highest possible recognition from the American Chemical Society Committee on Education in 2018, the Outstanding Chapter Award.
Dr. Sheardy has a national reputation for promoting the value of combining science and civic engagement and has led other institutions in adopting this approach. His students credit Dr. Sheardy with great encouragement for their development as scientists—research opportunities, mentorship, intellectual curiosity, joy in performing lab research, support of conference participation, and emphasis on civic engagement and social responsibility. A graduate who is now a post-doc at a prestigious institution stated that she saw his influence during a recent visit to TWU through "access to clean lab coats every week," "'green chemistry' experiments," and "learning about chemistry in terms of civic engagement."
Mary Mason Lyon Award for Distinguished Young Faculty
Named for the founder of Mount Holyoke, the first woman's college in the U.S.(1837), two Mary Mason Lyon Awards are presented annually to recognize those individuals among the TWU junior faculty who are developing excellent records of teaching, research and service and who evidence dedication to their careers and promise for success in the future. Requires at least 3 years but no more than 7 years at TWU.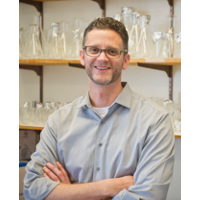 Christopher Brower, PhD
Assistant Professor
Department of Biology
About Dr. Brower
Dr. Christopher Brower, Assistant Professor of Biology, joined TWU in 2014. Brower describes himself as having "a strong passion for discovery" and as "an ambassador to ensure that the public understands the relevance of scientific findings." He further states that the "torch" he wishes to pass to the next generation of scientists is "critical thinking and effective communication." His colleagues and students agree that he is succeeding in these goals.
Brower is dedicated to his students, which is shown by their recognition of him for the senior class Favorite Faculty award and his recent recognition at the STAR Symposium for an innovative assignment that helped students understand a complex topic. He uses a variety of teaching methods and participates in professional development to assure that his teaching reaches all students. A student who was part of Brower's nomination described his "dedication, commitment to teaching, and his profound impact on students."
His students themselves have won a variety of recent awards, and gone on to graduate and medical schools. Brower encourages their success in both publications and presentations. He is known as a mentor who gives students freedom in designing their research projects but constantly provides guidance. He engages undergraduates in research and provides guidance for graduate students to learn and develop mentoring skills within the same laboratory.
He is a founding member of the Center for Student Research Advisory Board as well as the advisor of the Curatio Club for pre-med students. Brower is establishing himself as a leader in the study of neurodegeneration. Thus far, he has published 18 articles in high-impact peer-reviewed journals and is called upon as a reviewer for journals in microbiology. Since joining TWU, he has received more than $50,000 in internal grants and almost $375,000 in external grants, which support graduate students. Beyond these accomplishments, his nominators were consistent in pointing out that Brower is well-liked, easy and pleasant to work with, and humble in his approach.
To close with Brower's own words: "I believe the journey leading to scientific discovery should be exciting. Therefore, no matter how a student arrives at my office door, I try to make sure they leave feeling inspired. For it is inspiration that fuels personal growth leading to discovery."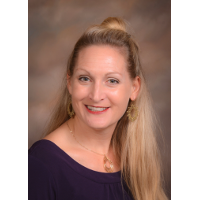 Mary Amanda (Mandy) Stewart, PhD
Associate Professor
Department of Reading
About Dr. Stewart
Dr. Stewart is involved in training future teachers and says she "wants the passion and love that I have developed for teaching to be both evident and contagious in my classroom." Her teaching is characterized as connected to the real world with innovative course assignments which take learning beyond the classroom walls. She is known for taking her responsibility for mentoring students seriously, and she serves as a nurturing role model for both undergraduate and graduate students.
Dr. Stewart received the College of Professional Education 2018 Outstanding Research Mentor Award as well as numerous senior class Faculty Favorite awards. She seeks out ways to actively encourage and promote the talent of TWU students, often including them in her presentations and publications. Dr. Stewart has demonstrated the ability to partner with school district colleagues and TWU colleagues to write, administer, and implement grants that have given TWU local and national recognition. She partnered with colleague Holly Hansen-Thomas on two impactful grants. She is the PI of ELLevate!, a $2.1 million grant that supports more than 300 faculty members in DISD in effectively educating English language learners. She is co-PI of PIONERAS, a $2.2 million grant to enhance Spanish language competencies, content and pedagogical knowledge, and family engagement skills of students. Together these projects have provided scholarships for pre-service and in-service teachers serving hundreds of students at elementary and high school levels.
Dr. Stewart has 26 articles in peer-reviewed journals, 2 books, and several book chapters in addition to editing another book. These publications have contributed to the research and literature base on multilingualism, bilingualism, and translanguaging. She extends her academic work to the community through her extensive media communication through social media, interviews, podcasts, blogs, and editorials. Her service includes leadership in professional organizations, reviews for peer-reviewed journals and professional meeting proposals as well as community service in teaching adult English as a Second Language for the Roanoke Library and in assisting teachers in their classrooms.
One of her students stated, "Dr. Stewart breaks the mold of those who believe professors live in an Ivory Tower. Through her service, Dr. Stewart stays connected to real people." Her chair went further to say "In her short tenure as a university professor, she has identified life-long work that will impact many lives."
Humphries Award for Dedication to TWU
This award is presented to TWU faculty who have through their loyalty and actions proved to be a model to all and a treasure to TWU. Requires 10 years or more service to TWU.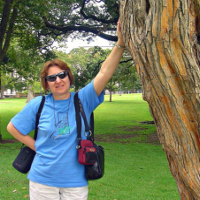 Camelia Maier, PhD
Professor
Department of Biology
About Dr. Maier
Dr. Camelia Maier, Professor of Biology, has been with TWU since 1999. Her colleagues and students provided numerous examples of the ways Dr. Maier is both a role model and a treasure to TWU. Dr. Maier's area of expertise—as well as her love--is plant biology. In fact, a nominator stated, "Camelia Maier was born a plant person and is dedicated to all things green." She is particularly passionate about education, botany, and the butterfly garden at TWU. She welcomes both students and colleagues into her lab and loves to share her knowledge related to plants.
Dr. Maier loves to share the accomplishments of her students and make sure they are recognized for their excellent work. One of her students pointed out her availability to answer questions, interest in students' work, and ability to provide just the right amount of structure yet allow students plenty of independence. Less experienced faculty members in her department praised Dr. Maier for welcoming them into her lab and always being mindful of their advancement by encouraging their scholarly productivity. In addition, she has been very welcoming to new lecturers added to the department's faculty roster in recent years.
When the biology department needed to reorganize the herbarium collection, which had been inactive since 1947, she stepped up to lead the project. Dr. Maier models volunteering and caring about TWU as she spends weekends working in the Butterfly Garden with a group of students alongside. Together they weed, prune, plant, water, propagate, and sustain the gardens. She is the PI on an Environmental Protection Agency grant to develop the pollinator gardens for the purpose of providing habitat, ensuring water conservation, and educating TWU students and the broader community.
Recently she won the Texas Conservation Award from the Daughters of the American Revolution for her efforts in conservation of pollinators in the butterfly gardens. It will be presented in May. Her department chair concluded her nomination by saying, "Her service to the university extends far beyond committee work and is evident on the grounds of the campus in the beautiful Butterfly Garden, in the strong minds of her current and former students, and in their hearts of all who have had the good fortune to know her."
Award for Innovation in Academia
This award is presented to TWU faculty who influence the University, professional discipline, and/or larger community in a creative and positive manner, resulting in new growth and progress in the Academy. Requires 3 years or more service to TWU.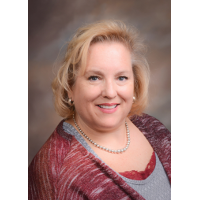 Rebecca Fredrickson, EdD
Associate Professor
Department of Teacher Education
About Dr. Fredrickson
Dr. Fredrickson's colleagues focused her nomination on her leadership in innovation, but they also attested that she "is a committed educator who inspires, challenges, and changes the lives of preservice teachers." Dr. Fredrickson led the charge to create TWU's Triple Crown degree plan which prepares preservice teachers to seek certification not only as a generalist teacher but also for ESL and special education certifications. This degree plan is the first of its kind in the state, and it came about because Dr. Fredrickson saw a market need for Texas teachers prepared to work with the diversity of students in their classrooms. This degree plan has set TWU's Educator Preparation Program apart from other competing institutions, and has aided in TWU's recruitment efforts in the very crowded teacher preparation space. In designing and championing this degree program, Dr. Fredrickson did intensive research on high quality educator preparation programs, which allowed her to suggest restructuring that would best meet the needs of future teachers.
One of her colleagues, Dr. Karen Dunlap, included in her nomination a very creative acrostic about Dr. Fredrickson and Innovation:
I—Investigated the viability of the potential degree
N—Noticed the increased marketability of multiple certifications
N—Navigated the path of degree program approvals
O—Organized committee meetings to share her design
V—Verified completion of the program could enhance a candidate's job opportunities
A—Advocated for approval of the degree plan
T—Tapped the benefits of teamwork as she worked with faculty on the plan
I—Informed faculty of degree progress and benefits to students
O—Obliterated potential obstacles and ignored "It can't be done!"
N—Negotiated a degree plan that had never been attempted.
A nominator stated, "Dr. Fredrickson consistently adds creative and thoughtful ideas to any discussion about moving our department and our programs forward."
Award for Distinction in Service
This award is presented to TWU faculty who are developing distinguished records of service to their component, the university, their professional field of study, and/or the community. Requires 3 years or more service to TWU.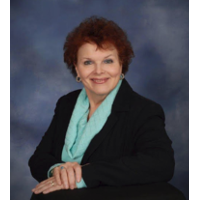 Vicki Baker, PhD
Associate Professor of Music
Department of Music and Theatre
About Dr. Baker
Dr. Vicki Baker, Associate Professor of Music, has been with TWU since 2008. Perhaps her service is best described in the words of her nominator: "Dr. Baker's service is extraordinary, invaluable, and multi-faceted. She is a clear example of how much difference one dedicated individual can make in the health and life of a department, a university, and in the profession at large. . . Every fiber of her being is dedicated to service."
Dr. Baker is credited with leading the recruitment efforts which have led to a 67% increase in the enrollment in Music over the past 7 years. Her leadership has also resulted in creation of Pioneer Choir Camp which grew from 100 participants in 2017 to 180 in 2018. She has also organized TWU's hosting of events such as Region Choir Clinics and All-State tryouts which bring many potential students to the TWU campus where they interact with our faculty and students. Her service to the department includes serving as a panelist for all vocal prospective student auditions, and she has served on a variety of university-wide committees also.
Dr. Baker believes that teaching servant leadership to her students is integral to their identity development; so, she includes a variety of service requirements in their courses including performing at the Denton State School and assisting with music clinics and competitions. Dr. Baker's service to the profession is broad, but of special mention is her role as the current Collegiate Vice President for the Texas Music Educators Association, an organization composed of over 12,000 music educators. Her service extends to the community where she serves on the board of the North Texas Children's Chorale, the selection committee for the Fort Worth ISD Bayard Friedman Chair for Teaching Excellence, and as organist/pianist at First United Methodist Church in Euless. She serves as an adjudicator and clinician for music competitions and clinics across the state.
A further example of the reach of her service was Operation Owina, an initiative to help an impoverished elementary school in Benin City, Nigeria, which she learned about from a TWU student who traveled to Nigeria. Instruments, music books, backpacks, and school supplies were collected and delivered to 400 Nigerian students and 7 teachers.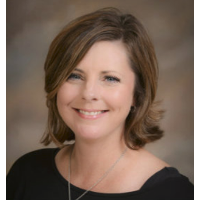 Katherine Rose, PhD
Professor
Department of Family Sciences
About Dr. Rose
Dr. Katherine (Katie) Rose, Professor of Family Sciences, is the current Speaker of the Faculty Senate. Dr. Rose has been at TWU since 2005, and she is known as a champion for faculty and students. In addition, she is known for giving of her time and effort to her department, college, university, and the community.
Dr. Rose's list of service accomplishments is long but includes serving as chair of the Graduate Council and service on the Curriculum Committee, the Blue Ribbon Program Prioritization Committee, and the Visioning II Committee. As Speaker of the Senate, she attends numerous meetings to represent faculty successes, needs, and concerns to TWU administrators and other stakeholders. One of her nominators wrote, "There is no question about her complete dedication to Texas Woman's University. In each of the service roles that she either been assigned or pursued, Dr. Rose has always stepped up to the level and exceeded expectations."
Dr. Rose has talked about the role of service also. She said, "While service activities are not always thought of as being as critical to the faculty role as teaching and scholarship, I believe service is vital to the success of the institution. Giving of one's time to engage in service, for the good of the whole, is another way to demonstrate dedication to the institution."
Award for Distinction in Scholarship
This award is presented to TWU faculty who have evidenced distinguished records of scholarship and dedication to improving knowledge and understanding in their discipline. Evidence of exemplary scholarship might include, but not be limited to, books, chapters in books and monographs, publications in professional journals, performances, exhibits, scholarly presentations and workshops. Requires 3 years or more service to TWU.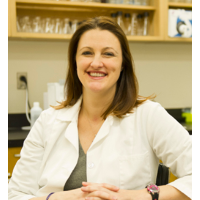 Dayna Averitt, PhD
Assistant Professor
Department of Biology
About Dr. Averitt
Dr. Dayna Averitt, Assistant Professor of Biology serves as director of the TWU Vivarium and Chair of the TWU Institutional Animal Care and Use Committee. Dr. Averitt is outstanding in both teaching and service, but her scholarship is especially noteworthy for a faculty member in her early years at TWU. Her record includes: 20 peer-reviewed publications, including journals such as Neuroscience, Pain Medicine, and Neuropsychopharmacology; 6 review articles; 4 textbook chapters; 11 abstracts in peer-reviewed journals; over 70 presentations to local, regional, national, and international conferences, and; 10 grants, 5 of which are from NIH and the Department of Defense.
Dr. Averitt's area of research and expertise is pain neuroscience, and her lab focuses on understanding sex differences and the role of hormones in pain modulations. She is one of the pioneer scientists to report sex differences in the descending pathway of pain. Her students are the beneficiaries of Dr. Averitt's work ethic and her expertise in training them on techniques, safety protocols, and lab maintenance for their work in the laboratory. In addition, she encourages her students to present in high-profile scientific meetings so that they gain both exposure and networking opportunities and encourages their publications with constructive and meticulous feedback to improve the quality of their articles.
In her own words, "I love to publish and I hope to instill that enthusiasm in my students." Dr. Averitt credits Research Enhancement Program grants and her Chancellor's Research Fellowship with helping her build her program of research here at TWU.
Award for Distinction in Distance Education
This award is presented to one or more TWU faculty who have made distinguished contributions to distance education through program development, curriculum development or teaching. Requires at least 2 semesters of service to TWU.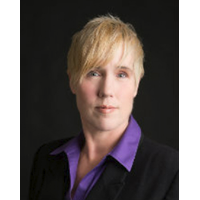 Nancy Anderson, PhD
Professor
Department of Reading
About Dr. Anderson
Dr. Nancy Anderson has been a Professor of Reading at TWU for 21 years. Dr. Anderson recognized the need to offer online coursework for the Master of Education in Reading and responded by pioneering the design of a blended degree program. She focused on revising the curriculum and ensuring engaging learning experiences that utilize digital technologies while maintaining the quality of excellence and rigor that students and faculty expected. The program culminates with a Digital Professional Learning Portfolio which provides a venue for students to reflect on their learning across the program as well as a method to assess their learning at the end of their program.
One of her students describes her classes as "intentionally designed for transformative learning." The student specifically identified a learning experience in which Dr. Anderson posted a video of her own teaching and offered self-reflections on what she might do differently today along with the rationale for her thinking. The result has been a degree that is accessible to a broader population that might not have had the opportunity to purse an advanced degree in reading.
When the need arose to initiate a blended training model for TWU's Reading Recovery program, Dr. Anderson was able to share her experiences resulting in 16 US universities and 4 regional centers in Canada now offering the blended model of Reading Recovery. Dr. Anderson chaired the Technology and Learning Committee of the North American Reading Recovery Trainers Group for 4 years during the development of the model, which has impacted the Reading Recovery professional community nationally and allowed greater access to Reading Recovery training across the nation. Dr. Anderson has served as both an outstanding teacher and a resource for others in distance education.
Award for Distinction in Teaching
This award is presented to TWU faculty who have evidenced distinguished records of teaching and dedication to improving their teaching and the learning of their students. Requires 3 or more years of service to TWU.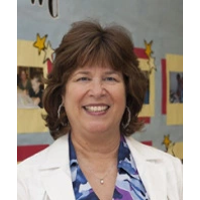 Claudia Haag, PhD
Professor
Department of Reading
About Dr. Haag
Dr. Haag was at TWU as a Visiting Assistant Professor in 2003-2004 and began her tenure-track role here in 2006. Her nominators described her with attributes that any of us would be flattered to possess:
a life-changing teacher,
a generous collaborator and mentor of students and colleague,
a fabulous example for new faculty,
kindness to others, and
continual advocate for students.
Dr. Haag is known for engaging her students in ways that require them to contribute and collaborate in the learning environment. She personally arranges for her classes to teach in schools by locating 10 teachers willing to give their classrooms over to small groups of 4 or 5 TWU students whom she coaches, cheers, and provides feedback. These real-world experiences help to prepare our students for their future professional roles with Dr. Haag by their sides. Her colleagues indicated that "waves of her influence are felt throughout" their department because she is willing to reflect on and share both her successes and her failures in order to improve her teaching and the teaching of others.
One of Dr. Haag's hallmarks is her enormous collection of children's literature—"a book for every lesson and every student" according to her colleagues. She is also known for providing personal feedback on every assignment for every student and for her expectation that each of them can be a great teacher. One of her nominators summed up Dr. Haag's teaching in this way: "Dr. Haag's teaching can be described as 'joyful' and her students are the recipients of that joy."
Distinguished Service to Student Life Award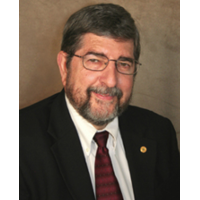 Don Edwards, PhD
Professor and Chair
Department of Mathematics and Computer Science
About Dr. Edwards
Dr. Don Edwards has served as the Faculty Athletic Representative for TWU for the last 15 years. He is recognized as a key advisor on athletics-related matters to the Chancellor and maintains a working relationship with the Vice President for Student Life and the Director of Athletics to ensure the academic integrity of the athletics program. He facilitates institutional control of athletics, and he works tirelessly to enhance the student-athlete experience at our university.
Dr. Edwards is a familiar face in the audience at TWU athletic events, and he travels across the country to represent TWU's athletic program. He has periodic meetings with the Chancellor, chairs the Athletics Council, meets with the Student-Athlete Advisory Committee, and works with TWU's compliance team to certify student-athletes. Dr. Edwards can be relied on to listen, but also to help guide TWU's athletic program with the student experience in mind.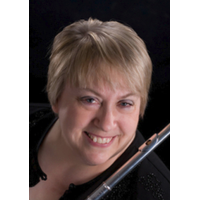 Pamela Youngblood, DMA
Professor of Music and Chair
Department of Music and Theatre
About Dr. Youngblood
Dr. Pamela Youngblood is the founder and director of the Texas Woman's University Flute Choir which she organized in 1994. She has a reputation for improving the quality of service provided to TWU students by strengthening the collaboration between Academic Affairs and Student Life. She facilitates students' ability to participate in both extra-curricular activities and co-curricular activities.
Dr. Youngblood exemplifies the values of leading with heart and, most importantly, she has served as a positive role model for others by consistently projecting a positive attitude toward her work, sharing her knowledge and insight with staff, and by being a motivator to help achieve student success.
Outstanding Contribution to the TWU Libraries Award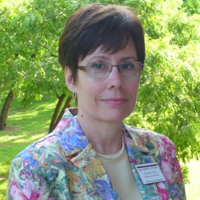 Elaine Cox
Health Science Librarian II
About Ms. Cox
Ms. Cox exemplifies the purpose of this award through her actions. She is an important partner in the research carried out by doctoral students and faculty. In order to provide an ongoing resource for students, Ms. Cox produced videos on how to conduct appropriate academic searches for their numerous papers and course discussion boards. The videos are now available 24/7 in the TWU Library.
Ms. Cox's qualities were described by a faculty member as "being a good listener, simplifying and expanding terms, working her library science skills and magically finding sources." Another faculty member declared Ms. Cox "as much a part of the College of Nursing as are our faculty, staff, administration, advisors, and students."
In a world of rapid change, access to information is critical; and Ms. Cox selflessly assists students and faculty in that goal. She is extremely proud of the TWU Libraries and of her peers in the library—in fact a nominator called her the "consummate ambassador" for the TWU Libraries. Ms. Cox is a believer in continuous improvement. She asks faculty to rate resources so she can determine their utility and usage in order to make future decisions.
Her nominators consistently identified Ms. Cox's ability to assist in literature searches by teaching others effective approaches to databases including exploring search terms, converting clinical language into database vocabulary, and maintaining citations in the RefWorks tool. One of her faculty nominators stated, "She is part of us. She is essential and we are so very, very grateful for her work and commitment to the bigger picture."
Staff Awards
TWU Award of Excellence
A full-time staff employee, below the director level, with a minimum of five years of continuous service with TWU.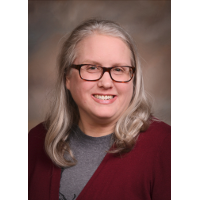 Heather Davis
Manager, IT Training and Development
Office of Technology
About Ms. Davis
Our 2019 winner is Heather Davis, Manager of IT Training and Development in the Office of Technology. She also won the award for the number of support letters accompanying her nomination—43 from persons across TWU's three campuses, an indication of the reach of her influence. These supporters described Ms. Davis as a true professional who leads and inspires others to work collaboratively toward successful outcomes. They consistently identified her ability to convey information clearly using interpersonal, communication, and problem-solving skills.
One supporter praised her positive attitude in "guiding us through the sometimes murky waters of technology" in Fishing School, a program that provides training for many faculty and staff. Many others recognized her organizational abilities related to TEDxTWU, Phi Kappa Phi, the School of Technology, and the Wellness Works Affinity Group.
Ms. Davis is always willing to do research to solve difficult problems, and she remains positive despite obstacles. One nominator stated that she is a "multifaceted expert in most things worth knowing," while another indicated that "she looks for solutions where others complain about the problems."
Ms. Davis was the driving force behind creation of the Student Advisory Committee for Technology, Students ACT, focused on the student voice in technology decisions. One of her supporters stated, "She is one of the best examples of a university citizen who works collaboratively across silos and helps students, faculty, staff, and administrators work more effectively."
Deborah A. Brown and Mona S. Hersch-Cochran TWU Alumni Volunteer Leadership Awar
A current or former staff at TWU and a TWU alumna/us who typically exhibits a level of commitment and loyalty to the university that is characterized by passion and a desire to give back to her/his alma mater. This individual demonstrates extraordinary volunteer leadership in service to TWU above and beyond normal work responsibilities.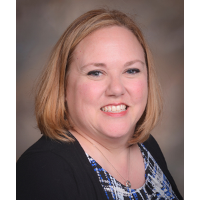 Angie Fielder
Administrative Assistant
Center for Faculty Excellence
About Ms. Fielder
Ms. Fielder, a TWU alumna, has gone above and beyond in many ways. Despite a heavy work schedule in the Center for Faculty Excellence where she is considered the "glue" for their operations, Ms. Fielder has supported other units without full-time support. She has assisted in Education Abroad Programs and in the Health and Wellness Initiative as these units do not have administrative assistants. She quickly volunteers wherever the need is greatest—Staff Council, Phi Kappa Phi, homecoming, SECC, sporting events, Administrative Group meetings, information tables, commencement, and International Education Scholarship Committee, just to name a few.
Her nominators used a variety of words to describe her including cheerful, accommodating, diplomatic, loyal, creative, enthusiastic, positive, innovative, and unstoppable passion. Another way Ms. Fielder has gone above and beyond is in her professional development; she won the award for attending the most School of Tech classes offered by the Office of Technology. As her nominator stated, "Angie is 110% embedded in our academic community; she truly exemplifies TWU's values and the idea of a 'campus with a heart,' reaching out to everyone, making them feel appreciated, and radiating warmth and enthusiasm wherever she goes."
Outstanding Achievement Award
Full-time staff employees, below the director level, with a minimum of two years of continuous service with TWU.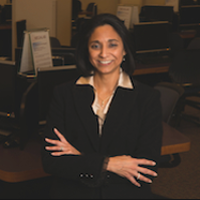 Patrice Armor
Senior Manager, Applications Development
Office of Technology
About Ms. Armor
Ms. Armor has been with TWU for 24 years in a variety of technology positions. Perhaps most remarkable is the fact that she has served as manager of both the financial and the student teams within enterprise applications and has excelled at both. Ms. Armor has been the technical lead on significant processes such as implementation of WebAdvisor, Degree Audit, Student Planning, and Student Self-Service, all highly important to TWU students' academic success. As one of her nominators pointed out, students may have never met Patrice but they have her to thank for their easy access to their courses in Blackboard and Canvas.
For many in our community, Ms. Armor is a "go to" person for technical issues even when the issue is not related to her area of responsibility. She is known as a dedicated team member and a thoughtful and responsive communicator. Her nomination materials included this statement: "With Patrice, there is no single outstanding achievement; rather, she has built a remarkable record of quality performance that is above and beyond. She has proven time and again that she can deliver effective solutions on time with grace and a sense of humor."
Those who supported her nomination consistently indicated that Ms. Armor makes herself available to help, which builds trust among all who work with her. She was also described as a champion, a task-master, and a people-enabler. Two employees who work under her supervision stated that "she is the best manager I have ever had" and she is "one of the best managers I've had the pleasure to work for." In recognition of her leadership and service, Ms. Armor received the IT Manager of the Year Award from the Texas CIO Academy.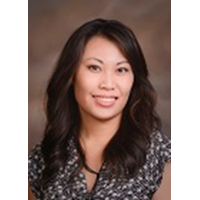 Sandy Owens
Project Coordinator (IRB and IACUC)
Research and Sponsored Programs
About Ms. Owens
Although Ms. Owens has been with TWU only 3-1/2 years, she has made her mark. Her primary duties have revolved around Institutional Review Board administration. IRB processes can be somewhat daunting; however, Ms. Owens is credited with making them easier for applicants and reviewers. Her job became more complex when TWU transitioned to Cayuse, a new online IRB platform, at about the same time as we were required to implement new federal regulations governing human subjects research. In fact, Cayuse complimented TWU as being one of the fastest and smoothest implementations of their software with one of the smallest teams that they have seen. Ms. Owens is credited with that accomplishment. Despite these complications, Sandy has continually shown patience and kindness while working with students, faculty, and IRB committee members--even bringing brownies to keep everyone happy!
She works evenings and weekends to assure that her workload is moving forward. Ms. Owens is also generous with her support of TWU campus activities. She is one of the first to volunteer for campus-wide activities such as information tables, student move-in, and Festival of Lights decorating. For many, she is best known for the seasonally appropriate décor she provides for the front desk of the Office of Research and Sponsored Programs, something that brightens up the day for those who enter the office. As one of her nominators indicated, Ms. Owens handles every situation with "grace, integrity, and a smile on her face."
Page last updated 1:01 PM, April 30, 2019