Veterans Honor Cords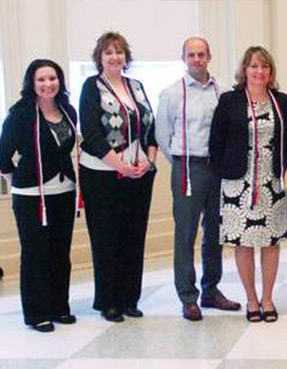 TWU CARE Office and Registrar's Office offer a program to recognize the service of our student veterans and active military when they graduate. If you are a veteran, reservist, or National Guard member, you may be eligible to receive complimentary red, white and blue honor cords to wear during your commencement ceremony (dependents are not eligible).
In order for us to verify your eligibility, please provide a member-4 copy of your DD 214 with honorable discharge or general under honorable conditions discharge to the TWU's VA Certifying Official in the Registrar's office.
To apply for an honor cord, please fill out this application form. The deadline to apply is March 24th.
Page last updated 1:05 PM, February 21, 2023