Student Veterans Association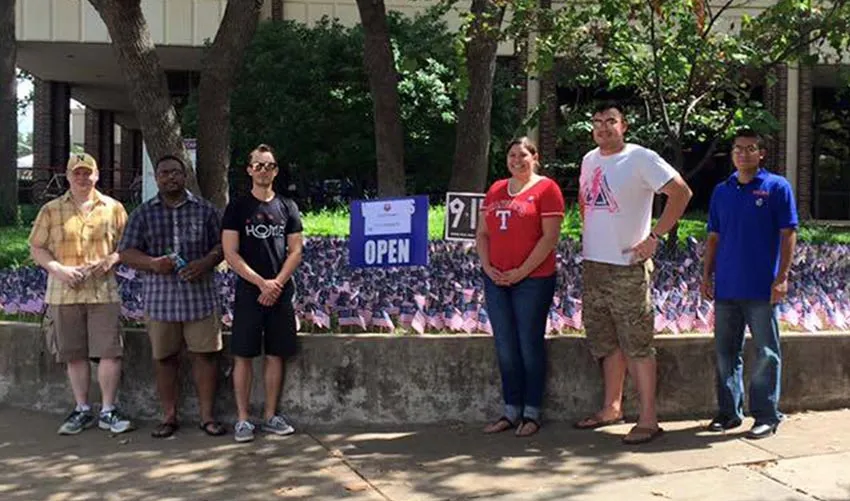 The Student Veterans Association (SVA) is a student organization for veteran and military affiliated students. Students who join SVA have the opportunity to engage in the camaraderie of those who have had similar life experiences. Some of the primary goals of the SVA are to support veteran and active military students by connecting them to resources, helping with the transition to college life, advocating for their unique needs, and supporting their academic success. To join the SVA, send an email to Amy O'Keefe.
Like our Facebook page TWU Student Veterans Association
Upcoming Events
Veterans Food Insecurity Focus Group
Veterans face challenges everyday such as transitioning from the military to the civilian world. Food insecurity is an obstacle in the lives of many veterans, but obstacles are meant to be overcome. Tarrant Area Food Bank wants to learn how to better serve our veterans by hearing directly from you. Please join us in our mission to defeat hunger.
When: Tuesday, November 8, 2022 at 12:00 pm
Where: Student Vet Center, Hubbard Hall Room 1214
Food will be provided!
Veterans Lunch
In honor of Veterans Day, free lunch will be provided by the Denton Campus Dining Hall for our veteran students, faculty, and staff on November 10 from 11:30 am - 1 pm.
If you have any questions, please contact the TWU CARE office.
Page last updated 3:21 PM, November 1, 2022