Board Members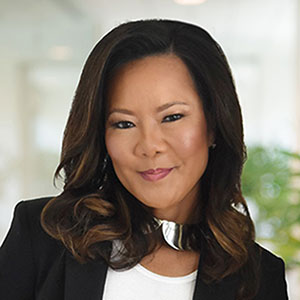 Ms. Kathleen Wu, Board Chair and Presiding Officer
Kathleen Wu of Dallas is a real estate transactions attorney in the Dallas office of the international law firm Hunton Andrews Kurth LLP. Kathleen is known for a sophisticated understanding of her clients' businesses, successfully guiding them through the execution of legal and business matters, and anticipating and planning for what might be needed as an issue evolves. In addition to her legal practice, she is active in civic and philanthropic organizations, serving on the board of directors for, among other organizations, the Business Council for the Arts, Rebuilding Together, and the United State Tennis Association Foundation. Because of her passion and energy, Kathleen is frequently tapped to serve in leadership positions on those boards, either as an officer or to spearhead strategically important initiatives. In both her professional and her volunteer work, Kathleen's reputation as a trusted advisor has attracted a loyal and far-reaching audience for her work and insights. She is also a fierce advocate for diversity and inclusion and frequently speaks and writes on those issues, both in the legal profession and more broadly. Kathleen has a demonstrated and strong record of serving in leadership roles and in organizations dedicated to promoting a more just and equitable society.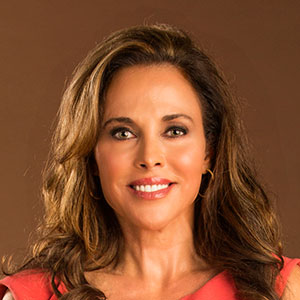 Ms. Stacie D. McDavid, Vice Chair and Asst. Presiding Officer
Stacie McDavid of Fort Worth is the chief executive officer of McDavid Companies, a real estate and investment company which her family owns. She is a member of the National Cutting Horse Association, American Quarter Horse Association, National Reined Cow Horse Association, and the Texas Real Estate Association. Additionally, Stacie is a member of the MD Anderson Board of Visitors, vice president of the National Cowgirl Museum & Hall of Fame, committee member of the MD Anderson Living Legends, board member of the Modern Art Museum of Fort Worth and former co-capital campaign chair of the Fort Worth Museum of Science and History. Stacie received a Bachelor of Science from Texas Woman's University
Ms. Jill Jester
Jill E. Jester of Denton is an attorney and shareholder of Minor & Jester, P.C. She is a member of the State Bar of Texas, the Denton County Bar Association, and Real Estate, Probate & Trusts Law Section. Jill is Chair of the Denton Chamber of Commerce Board of Directors, a member of the Denton Economic Development Partnership Board, Denton Black Chamber of Commerce, and past-Chair of the City of Denton's Downtown Taskforce. Additionally, she co-chaired the Health Services of North Texas' Capital Campaign, is a member of the Denton Benefit League, Denton City Federation of Women's Clubs, and North Central Texas College Law Enforcement Advisory Committee. Jill received a Bachelor of Arts in history and political science from the University of Oklahoma and a Juris Doctor degree from South Texas College of Law.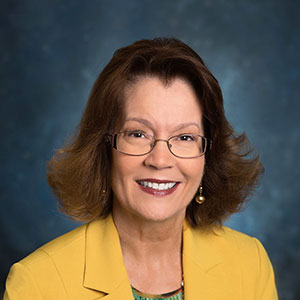 Ms. Janelle Shepard
Janelle Shepard of Weatherford recently retired as the Continuum of Care Officer at Texas Health Resources. After 40+ years in the healthcare industry, she is a board certified case manager by the American Nurses Credentialing Center, a past member of the American Case Management Association, American College of Healthcare Executives, American Association of Managed Care Nurses, and the Sigma Theta Tau International Nursing Association. Janelle is a former gubernatorial appointee on the Texas Higher Education Coordinating Board and a former gubernatorial appointee and board secretary for the State Commission on Judicial Conduct. She received an Associate of Arts in nursing from San Bernardino Valley College, Bachelor of Science in nursing from The University of Texas at Arlington, and a Master of Business Administration in healthcare management from Western Governors University. In retirement, Janelle volunteers as a Court Appointed Special Advocate (CASA) of Parker County, serves as an election judge, loves playing with her 4 grandchildren, traveling and playing the piano.
Ms. Teresa H. Doggett
Teresa Doggett of Austin is a managing director and chief executive officer of Searchlight Investments and founder and chief executive officer of Waymaker School of Entrepreneurship. She is a member of the National Federation of Independent Business, American Business Women's Association, Women Business Owners, National Latina Business Women Association, Asian Business Association, and the Indian Business Association. Additionally, Teresa has been a Foundation Board member for the Center for Battered Women, an advisor to the Edwards Ministry Association, member of the Harvard Dean's Council, project creator for the Autism Society of Texas, and a state chair of the Might Texas – American Strike Force. Teresa received a Bachelor of Arts from Wichita State University, a Juris Doctor degree from Creighton Law School, and a master's degree from Harvard School of Government and Business Management.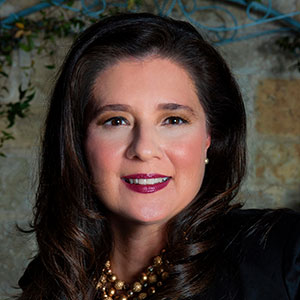 Ms. Bernadette C. Coleman
Bernadette Coleman of Denton is an occupational therapist for the Denton County Special Education Cooperative. She is a member of the Texas Occupational Therapy Association and the New Horizons Ariel Club of Denton, treasurer for the Denton High School Cheer Booster Club, a member of the Denton High School PTSA member and a team manager for Destination Imagination at Denton High School. Additionally, Bernadette is a former hospitality chair for Denton High School and Newton Rayzor Elementary, former secretary and programs chair for the Calhoun Middle School Parent Teacher Association (PTA), former council delegate for Sam Houston Elementary PTA, and a former troop cookie coordinator for the Girl Scouts of Northeast Texas. Bernadette received a Bachelor of Science in biology and a Master of Occupational Therapy from Texas Woman's University.
Ms. Mary P. Wilson
Mary Pincoffs Wilson of Austin is involved in her family's privately run business. She is a former chair of the Texas Woman's University Board of Regents and past president of Les Amis de Hospice Austin Board of Directors and West Austin Youth Association. Mary is a former foster family chair for Helping Hand Home for Children and former chair of Austin High School's Guidance Committee. Additionally, she is a past member of the Helping Hand Home for Children Board of Directors and the Alzheimer's Association of Austin Gala Committee. Mary received a Bachelor of Arts in English from The University of Texas at Austin and a Master of Arts in teaching from Emory University.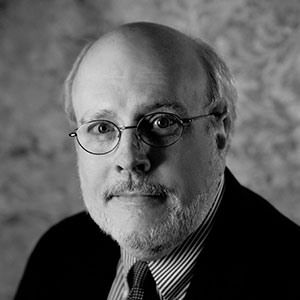 Mr. Bob Hyde
Robert "Bob" Hyde of Irving is a former senior vice president for the Bank of Texas. He is a former board member of the Dallas Friday Group and a board member, former vice president, and treasurer of the Versailles Villas Home Owners Association Board. Additionally, Bob is a service member of Irving Family Promise and the Dallas Regional Chamber Public Policy, former service member of the Alzheimer's Association Greater Dallas Chapter and the University of Dallas National Alumni Board, and a former business community representative for the Irving Independent School District Improvement Committee. Bob received a Bachelor of Arts in secondary education from the University of Dallas.
Ms. Brookelyn Bush, Student Regent
Brookelyn Bush is the Assistant Director for Employer Relations at the Texas Woman's University Career Connections Center. Her background is in social work and education. Within her diverse background, she's learned that her passion lies in enhancing the quality of life for others, finding a balance, and guiding one back to a structured environment. Brookelyn earned her Bachelor of Science in Social Work from Texas Woman's University, her Master of Education in Curriculum and Instruction from the University of Texas at Arlington, and is currently pursuing her Doctor of Philosophy in Family Studies at Texas Woman's University. She is a member of Alpha Kappa Alpha Sorority, Inc., and the National Association of Colleges and Employers (NACE).
Page last updated 8:38 AM, August 12, 2021