Campus Safety / Seguridad en el Campus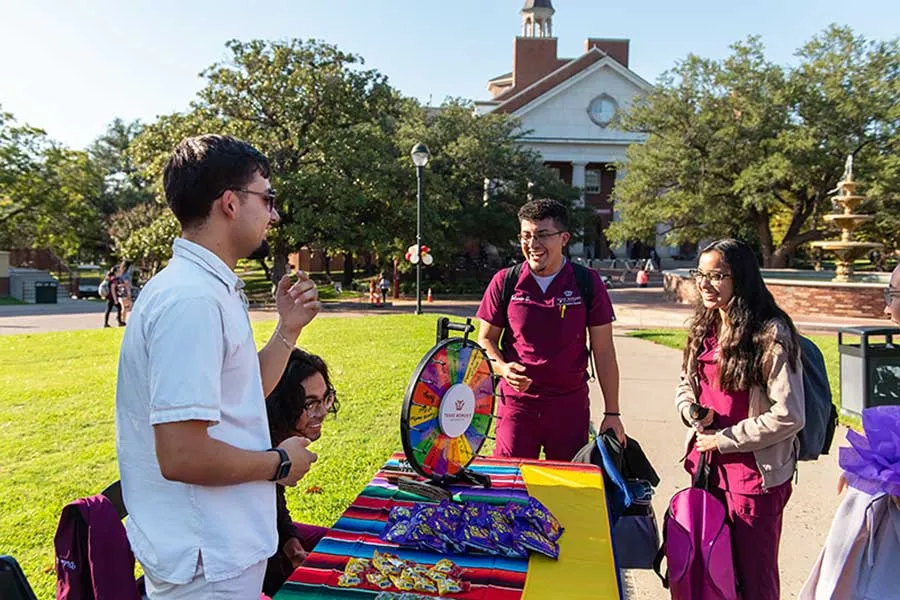 From the time your student arrives at TWU, their safety is one of our top priorities. TWU has one of the lowest rates of reported crime in the nation when compared to universities of similar size, and our DPS is accredited through the International Association of Campus Law Enforcement Administrators (IACLEA) standards. Additionally, in the event of an emergency situation or campus closure, TWU has a variety of tools to communicate with students and the public. Many of the Services & Programs we offer and our Pioneer alert system are why TWU ranks among the safest colleges in the Best Colleges.com list.
Desde el momento en que su estudiante llega a TWU, su seguridad es una de nuestras principales prioridades. TWU tiene una de las tasas más bajas de delitos denunciados en la nación en comparación con universidades de tamaño similar, y nuestro DPS está acreditado a través de los estándares de la Asociación Internacional de Administradores de Aplicación de la Ley del Campus (IACLEA). Además, en caso de una situación de emergencia o cierre del campus, TWU tiene una variedad de herramientas para comunicarse con los estudiantes y el público. Muchos de los Servicios y Programas que ofrecemos y nuestro sistema de alerta Pioneer son los motivos por los que TWU se encuentra entre las universidades más seguras en la lista de Best Colleges.com.
Page last updated 9:04 AM, November 3, 2023