Nell Morris - Fritos Chili Pie Recipe Writer
The Fritos Chili Pie: A Texas tradition with ties to Texas Woman's University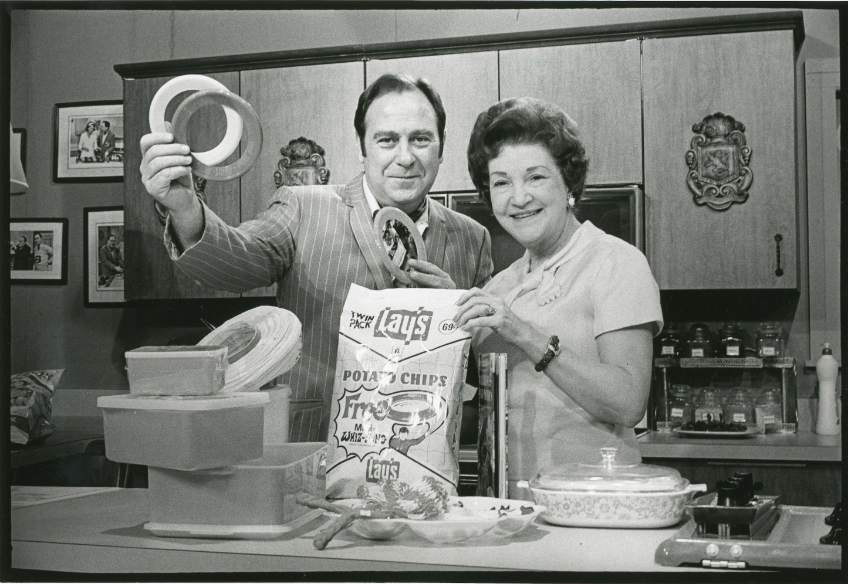 10/20/16
The Fritos Chili Pie®, a long-standing, concession-stand tradition at football games across Texas, has a direct connection with Texas Woman's University, a university that never has had a football team. While the origination of this delicious food concoction — consisting of Fritos® corn chips, chili, onions and cheese — long has been debated, one thing is undeniable. Nell Morris, TWU Distinguished Alumnae and the university's former chief dietitian and associate professor, first published the recipe, ensuring it became a part of snack food lore.
For many years, Morris used Fritos as an ingredient in bulk recipes prepared in the kitchens at TWU, then known as the Texas State College for Women. When she was hired as manager of the Frito Company's new Consumer Management department in 1950, Morris had 18 years of experience developing new recipes and teaching courses such as institutional food management and marketing.
Two years later, Morris oversaw the distribution of a simple recipe that contained two key products of the Frito Company: Fritos and Fritos Brand Chili. Who originally created the recipe is still questioned to this day. Sources say it was either the mother or executive secretary of C.E. Doolin, founder of the Frito Company, or even Morris herself.
During her 21 years with the company now known as Frito-Lay (a business unit of PepsiCo), Morris created more than 750 recipes containing Fritos and its cousin, Doritos®. Her imaginative recipes containing inexpensive ingredients appeared on packages of the chips as well as booklets distributed by the company.
These recipes are now part of TWU's substantial 78,000-item cookbook collection. Located in the university's Blagg-Huey Library on its Denton campus, this distinctive culinary collection is considered one of the largest in the United States. It includes books, pamphlets, manuals and menus from around the world, in addition to recipe books dating from 1624.
"Food is the one thing we all have in common," said Kimberly Johnson, TWU's director of Special Collections, which contains the cookbook archive. "These cookbooks and recipes reflect the culture, art and scientific studies of the times they were created. Historically, recipes were written down to share with other women. Having a collection such as this at the nation's largest university primarily for women is significant as it shows the changing role women have had in society."
TWU's impact on the culinary world endures. In 2015, the university's Nutrition and Food Studies department completed work on a series of Integrated Food Safety Training videos and manuals funded by a U.S. Department of Agriculture grant. The videos, filmed in both English and Spanish, are free and available for viewing to anyone interested in learning how to reduce occurrences of poisoning and allergic reactions caused by food.
Following the example of Nell Morris, TWU continues to provide new opportunities for its students in the area of food science and culinary arts. In 2016, the Research Chefs Association designated TWU as the first approved Culinology® program. This program allows students to earn a bachelor's degree in Applied Sciences Culinary Science and Food Service Management with certifications as research chefs and culinary scientists. One of the first participants of this program, Michelle Tribble, interned in the test kitchens at Pepsi-Co, parent company of Frito-Lay.
Nell Morris would be proud.
Page last updated 9:30 AM, December 19, 2022