TWU Regent Jill Jester shares her personal political story with students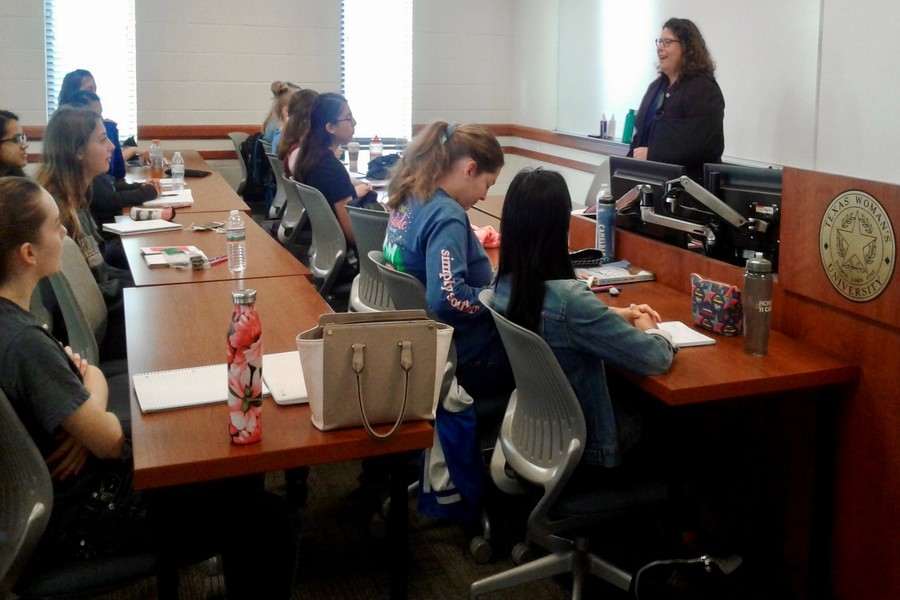 TWU Regent Jill Jester, who serves as a Minerva Fellow with the Center for Women in Politics & Public Policy, spoke to the Honors Texas Government class on Oct. 16 about gubernatorial appointments. She shared stories from her life and discussed the path that led her to become a political appointee, as well as how that road led to TWU.
Honors student Brynna Smith asked about the appointments that Jester was offered, both of which involved universities.
"Her answers told me that she wanted to be in a position to help the next generation," said Smith.
Each academic year, visiting Minerva Fellows mentor and teach students about leadership and discuss their own paths to public service.
"Guest speakers share more than their experiences," said Jennifer Danley-Scott, visiting assistant professor of political science. "They show our students all of the different paths to becoming involved in politics, community service and advocacy."
Page last updated 1:21 PM, December 10, 2019