TWU grad students prepare to become next generation of health advocates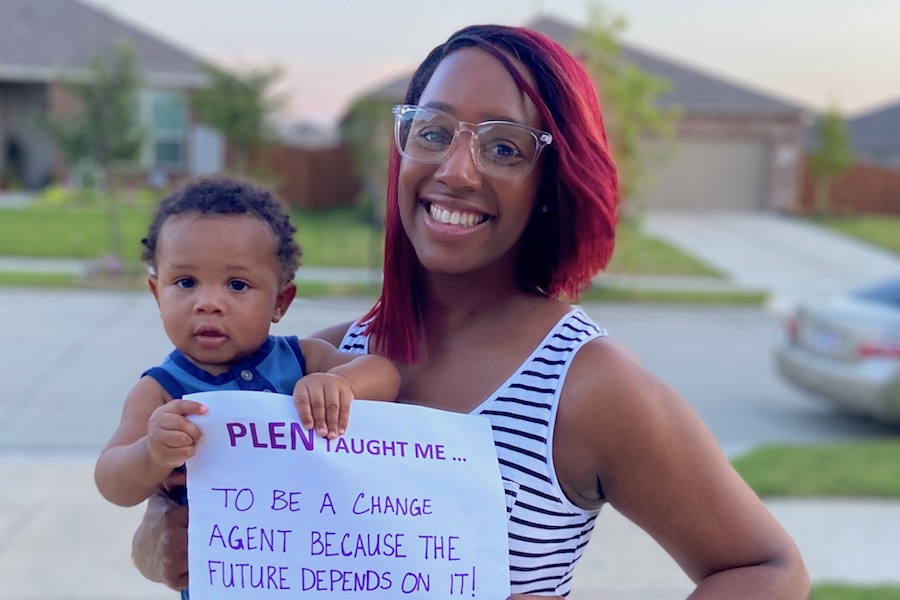 Sept. 4, 2020—Denton—Thanks to a sponsorship from the Center for Women in Politics and Public Policy (CWPPP), nine TWU graduate students earned the opportunity to attend a three-day virtual health advocacy seminar hosted by Public Leadership Education Network (PLEN) in July.
During the "Women in Health and Science Innovation in the Time of COVID-19" event, students participated in sessions that focused on an array of health and science policy issues and provided insight into breaking into specific career fields and achieving career goals.
The students now will work with the CWPPP, which is part of the Jane Nelson Institute for Women's Leadership, to develop presentations on policy issues discussed at the PLEN seminar, which they plan to share with TWU students, faculty and staff.
"At the PLEN seminar, I learned how to be a better advocate for others and for myself," said TWU student Jenny Whittaker, who is currently getting her PhD in Occupational Therapy and MS in Health Studies. "I believe that everyone has a right to health and wellbeing. I want to get involved in public policy to increase health equity and work to advance population health initiatives."
In addition to Whittaker, these students attended the July event:
Chloe Fields, PhD in health studies
Imma Lugtu, MBA/Master of Healthcare Administration
Shumaila Moosa, Master of Healthcare Administration
Lindsey Niehay, MD, Master of Healthcare Administration
Amber O'Brien, MS in psychological science
Romaine Ramazani, Master of Healthcare Administration
Kavitha Shankar, PhD in nutrition
Laura Soroh, RN, MS in nursing health systems management

About the Jane Nelson Institute for Women's Leadership
The Jane Nelson Institute for Women's Leadership at Texas Woman's University is dedicated to preparing more women to take on successful roles in business and public service. Through the institute's three specialized centers—Center for Student Leadership, Center for Women Entrepreneurs and Center for Women in Politics & Public Policy—women get the education to establish careers as successful C-suite executives, the skills for building entrepreneurial businesses and the framework needed to run for public office.
About the Public Leadership Education Network
The Public Leadership Education Network develops students' passions for law, STEM, health, foreign relations, business leadership, and public service into skills and networks for their professional careers. PLEN seminars are a space for women students from across the country to connect, learn, and grow personally and professionally. PLEN is the only national organization with the sole focus of preparing college women for leadership in the public policy arena.
Media Contact
Deanna W. Titzler
Director of Public Relations
940-898-3252
dtitzler@twu.edu
Page last updated 5:01 PM, May 17, 2022