That Delish Life boosts the health and economy of Texas with TWU microgrant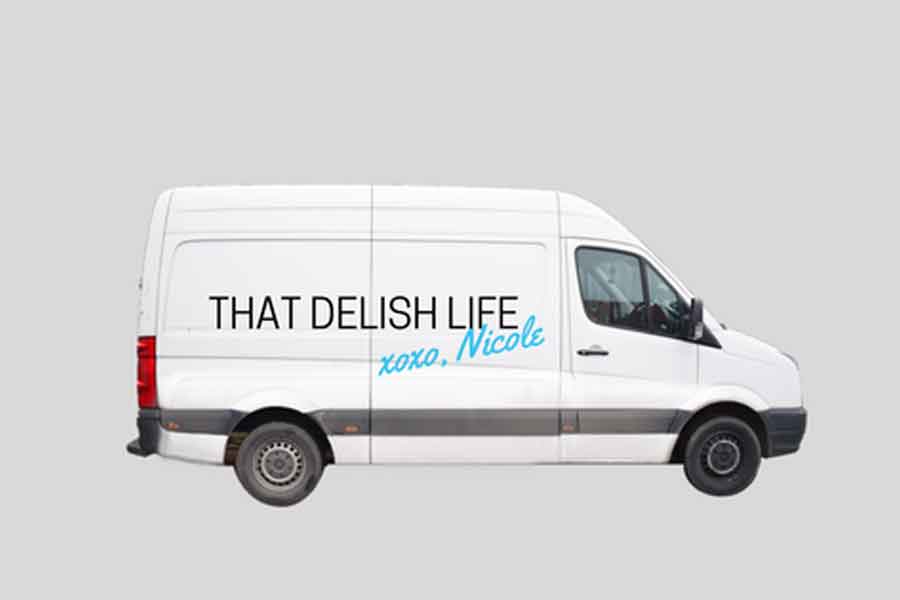 With a single box of cake mix and the desire to maintain a stable home for her three children, unemployed corporate marketing manager Nicole Murray launched That Delish Life in 2016, which has developed into a successful healthy food business. Murray, with the assistance of a $5,000 microgrant from the TWU Center for Women in Business, is continuing to expand into new territories while improving the health of others.
"My first strategy was to bake and market artisan-style pastries to local coffee shops in a wholesale capacity," says Murray.
Drawing from her years of marketing experience, she implemented the most impactful guerilla marketing strategy she knew. With her baby in tow, this former world travelling, marketing executive began pounding the pavement and hand delivering samples to independent coffee shops. Within one week, she landed her first wholesale relationship.
Having experienced some initial success with that product line, Murray began looking at ways to widen the array of options for her company to develop healthier revenue streams.
"Reflecting on my own life and struggles with weight loss after pregnancy and weight I gained during the stressful upheaval I experienced with changes in my career and family dynamic, I began crafting a weight loss system of eating clean, comfort-food-style meals to help produce massive results for others," says Murray. "I began marketing my healthy meal service to gyms, personal trainers and workout facilities since I had success placing my other products inside of coffee shops."
Murray's business took off, and That Delish Life now ships meals nationwide, in addition to offering athletic and fashion apparel. Murray also was named one of Houston's Top Women in Business as a She Said. She Led. She Is. Game Changer in 2018.
But Murray wanted to continue expanding her reach and financial growth, so with the assistance of the TWU microgrant, she partnered with Fooda, an office lunch service provider, to operate kiosks in 40 corporate buildings in the Houston-area metroplex.
"By taking our healthy meals into the workplace and placing them at the fingertips of those who need to remain high performing and productive throughout the day, we offer a solution to the problems of a scarcity of convenient healthy lunch options and obesity," says Murray. "Our partnership with Fooda is one more step that we have taken to create new jobs and bring That Delish Life to the masses. We are improving both the financial and physical health of Texans, and as we grow, we will continue to do that in a greater way."
About the Microgrant Program
The TWU Center for Women in Business' Women's Enterprise Training and Microgrant Program, now in its third year, helps current and aspiring women business owners to undertake new and innovative projects with a $5,000 grant. The grants are awarded once per year. For more information on the program, visit https://twu.edu/center-women-entrepreneurs/
Media Contact
Ray Willhoft
Director of Communications, Jane Nelson Institute for Women's Leadership
940-898-4584
rwillhoft@twu.edu
Page last updated 10:55 AM, September 27, 2022