Recognizing Women's Entrepreneurial Contributions During Women's History Month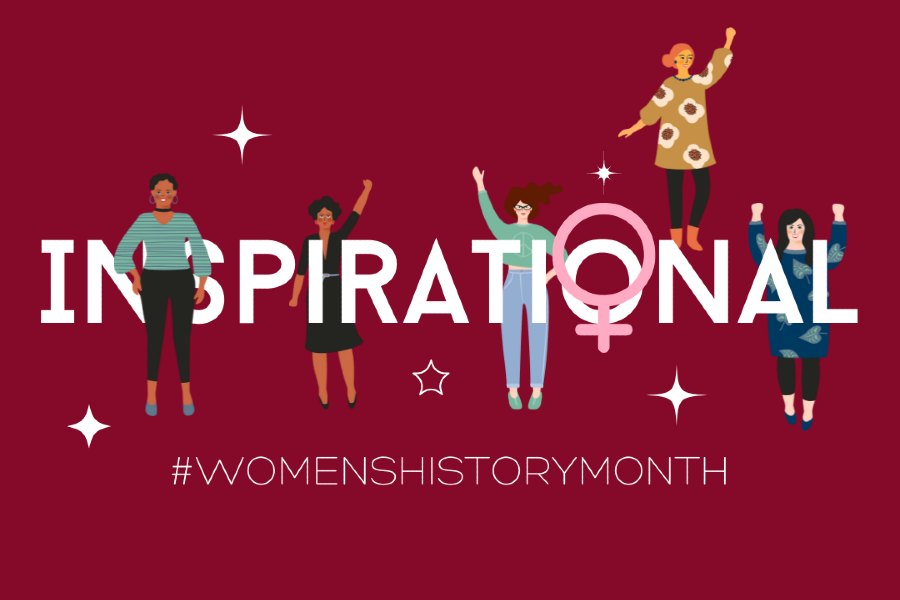 March 22, 2022 – DENTON – March is Women's History Month—a time to reflect on and celebrate the tremendous contributions that women have made to our nation. From Elizabeth Blackwell (the first woman physician in the U.S.) to entrepreneur Biddy Mason to poet, historian, author and civil rights activist Maya Angelou to Supreme Court Justice Ruth Bader Ginsburg, women have significantly influenced healthcare, government, education, social justice and business development in America.
It's hard to believe that given the vital role of women in our history it's only been 30 years since women have had the right to utilize the most fundamental means to achieving financial independence. In 1988, H.R. 5050, known as The Women's Business Ownership Act, leveled the playing field between men and women business owners by ending discriminatory lending practices by banks and addressed the basic needs of women entrepreneurs such as eliminating the need for a male relative or husband to co-sign a business loan; creating the Small Business Administration (SBA) Women's Business Centers; providing training, mentoring and technical assistance; and establishing the National Women's Business Council, a federal advisory board created to present policy advice about women small business issues to the president, Congress and the SBA. It has also resulted in the Census Bureau being required to include women business owners in its census survey.
Thanks in part to H.R. 5050 as well as the National Association of Women Business Owners (NAWBO) who supported the Act, the future for women-owned businesses is very bright. Shortly after the passage of the Act, the number of businesses owned by women increased from 26 percent to 57 percent. Currently, there are an estimated 9.4 million businesses in the nation that are owned by women, which have an economic impact of $1.7 trillion in sales and account for nearly eight million jobs. And there is no indication that this trend is expected to slow down. As a matter of fact, one of the fastest sectors is with women of color. According to NAWBO, in 2017, 5.4 million businesses in the U.S. were owned by women of color—these firms employ 2.1 million people and generate $361 billion in revenues annually.
To assist and encourage women entrepreneurs in Texas to start new and innovative businesses, the Center for Women Entrepreneurs at Texas Woman's University will be offering three grant programs to Texas, women-owned for-profit businesses in 2022. The AdvanceHER grant for established businesses with 3-20 full time employees is open until March 25. The Veteran Women Entrepreneur Grant will be preannounced in late March, and the StartHER grant for existing or to be formed businesses will open in late September. Awardees in these grant programs will need to complete a small business training course hosted by the CWE in order to receive funding. The curriculum will vary per grant program and will cover topics such as business plan development, marketing, legal and accounting and financing.
Tracy Irby is the director for the Center for Women Entrepreneurs at Texas Woman's University. She can be reached at tirby@twu.edu. The center is part of the Jane Nelson Institute for Women's Leadership, which is dedicated to preparing more women to take on successful roles in business and public service.
Article first published in the Denton Record-Chronicle.
Page last updated 2:41 PM, July 22, 2022