Madeline Keck Sertner: Turning adversity into a bright political future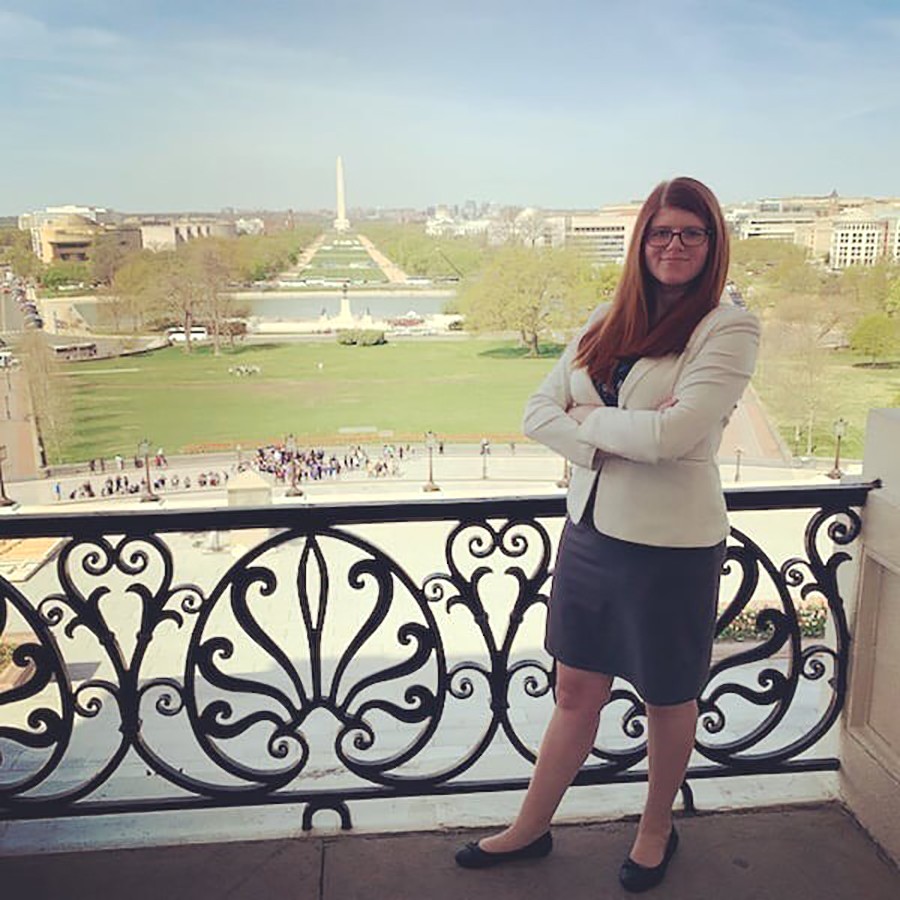 April 29, 2019 - While Madeline Keck Sertner (BA '19) has seen her fair share of hardships, she has been determined to make a difference in her life and the lives of others and now is charting a promising political career.
After overcoming a difficult family situation as a teenager, Sertner earned her GED and then her associate's degree from Collin College, where she served as secretary and president of the student government association. Having an autistic brother inspired her to study child development, which led her to Texas Woman's University and its early childhood development and education program. But after witnessing and fighting the closing of a Texas-based child therapy center, Sertner switched her major to political science with an emphasis in politics to make a greater impact.
"I decided that I could be most effective fighting for kids at the state legislative level," says Sertner. "I wanted to learn more about the issues and how to fix them."
Sertner's political ambitions were fully realized after meeting Nancy Bocskor, director of the TWU Center for Women in Politics and Public Policy, who was looking for college women to apply to the Running Start Congressional Fellowship Program. The semester-long fellowship offers college women the chance to intern for congresswomen on Capitol Hill. With Bocskor's help and support from her professors, Sertner was one of seven students nationally to be selected, which led to an internship for U.S. Congresswoman Kay Granger in Washington, D.C., this spring.
Sertner's duties included answering telephone inquiries, collecting questions and comments for Granger and giving tours of the U.S. Capitol. She also attended briefings on topics ranging from public school systems to healthcare to climate change.
"I learned so much and made it my personal goal to ask the experts at least one question at every briefing," she says.
Running Start also provided weekly trainings on how to run campaigns and win elections.
"Before my fellowship, I was very determined to go into politics, and now I know how to be effective," says Sertner. "The experience introduced me to people I would never have met before and gave me the tools to be successful in my future endeavors."
Sertner recently got married, and after graduating in May, will be starting a position with Collin College, where she first met her husband. Though her job focus will be on creating an alumni network, her political ambitions will still be at the forefront.
"My plan is to run for the 2021 Collin College Board of Trustees, and after that, state representative and maybe governor of Texas and the U.S. House of Representatives," she says.
Laughing, she also admits that running for president of the U.S. is a possibility as well. With her accomplishments and ambition, it undoubtedly is.
Media Contact
Ray Willhoft
Director of Communications, Jane Nelson Institute for Women's Leadership
940-898-4584
rwillhoft@twu.edu
Page last updated 11:59 AM, February 23, 2022