G-Force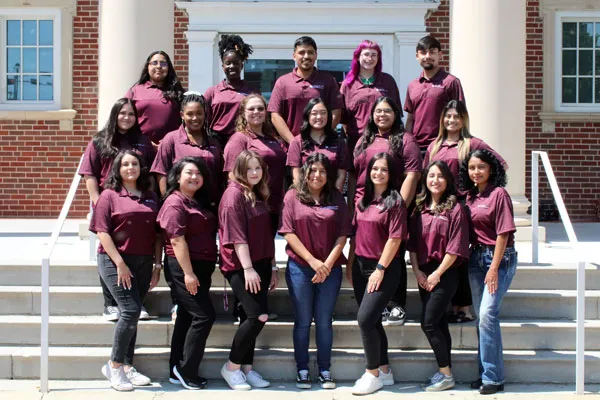 About the G-Force Mentor Program
The Collegiate G-Force Organization is a peer mentoring program that enables and encourages high school students to realize their full potential and ability to pursue higher education.
The program is part of the Texas Higher Education Coordinating Board College for All Texans Campaign "Education. Go Get It." The goal of this campaign is to create the momentum to enroll 630,000 high school students into higher education by 2015.
Currently there are 45 active college mentors supporting our High School Go Centers and Mobile Go Center community events.
What Does a G-Force Mentor Do?
Visit 17 area High School Go Centers as well as participate in Mobile Go Center community events.
Assist high-school students one-on-one to create a college-going culture.
Guide and teach high-school students how to enroll in any college or university as well as how to apply for scholarships, financial aid, and first-year orientation.
Raise awareness about the value of higher education.
Motivate high school students to pursue higher education.
G-Force Mentor Requirements
Mentors must maintain a 2.8 GPA, and be enrolled in a minimum of 12 credit hours (undergraduate).
Mentors must be available to accommodate Go Center visits, Mobile Go Center events and other Go program activities.
Mentors must have financial need.
Must attend ALL mandatory trainings and meetings.
First-generation college students are encouraged to apply.
What's Next
Attend the G-Force Interest Meetings at the

Student Union.
Check your email to see if you are selected for an interview!
Visit the Go Center page to identify the Go Center High School schedule.
Page last updated 4:48 PM, April 20, 2023