Professional Perspective and Program Objectives
Master of Fine Arts in Dance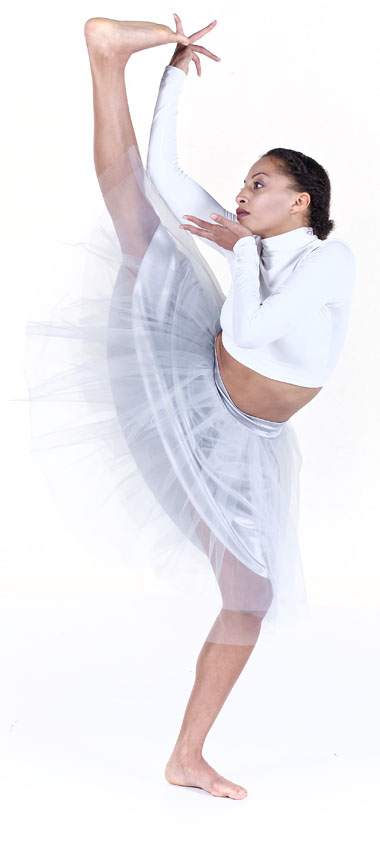 Professional perspective
The current state of affairs for dance in our culture creates a critical need for dance artists to stretch their thinking about where and how to reach audiences. Leaders in the field require an understanding of contemporary dance practices that acknowledges the development of individual somatic engagement and the implementation of emerging artistic visions in shifting professional landscapes. In addition, the ability to use and adapt a variety of technologies that will enable the artist/leader to expand the notions of "venue," "context," and "format" are of particular importance as the field seeks to find new ways to reach audiences.
Program objectives
To acquire the knowledge and ability to function in the role of the practicing artist in a professional and/or academic environment.
To develop the artistic process skills and conceptual understanding necessary for the attainment of a high level of dance artistry.
To develop the creative thinking and problem-solving skills that are necessary for the conception and creation of dance works.
To engage in extensive choreographic and performance exploration leading to the development of a body of work.
To develop the ability to describe, analyze, interpret and evaluate works of art in various media; to relate dance to these forms; and to draw from them concepts that will enrich the creative process and enhance the understanding of dance as an art form and social phenomenon.
To become proficient in communicating artistic conceptions and creative intentions in written and verbal form.
To acquire an understanding and appreciation of dance as an expression of culture and the trends in dance history that have shaped the nature of choreography and performance.
To develop the leadership skills to design, implement and evaluate projects for diverse artistic, academic and community contexts and be mindful of socially responsible artistic practices.
Page last updated 11:48 AM, April 7, 2023