Daisy Cantu receives NIH Pain Consortium award for research excellence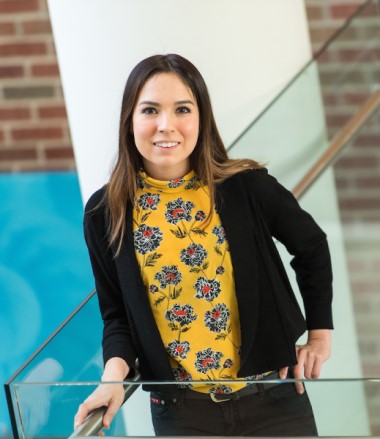 June 22, 2021 — DENTON — TWU biology PhD candidate Daisy Cantu received the 2021 Mitchell Max Award for Research Excellence at the National Center for Complementary and Integrative Health's (NIH) 16th Annual Pain Consortium Symposium in May.
The award is granted annually to the "best poster presentation" at the consortium and was presented to Cantu by Dr. Rena D'Souza, director of the National Institute of Dental and Craniofacial Research, for her research poster, "Stress Exacerbates Orofacial Pain Behaviors to a Greater Degree in Female Rats."
Cantu is a third-generation TWU student. She earned her MS in Biology at TWU in 2020 and is currently conducting doctoral research under the mentorship of associate professor Dayna Averitt, PhD, who previously won the Mitchell Max Award as a post-doctoral fellow.
Cantu's research focuses on the effect of hormones and stress on neural processes when women experience inflammatory pain.
"This research is significant to me because most current studies in pain are exclusively conducted on males," Cantu said. "However, understanding the activity of female neural circuitry is vital for the development of sex-specific therapeutic strategies to alleviate chronic pain."
Page last updated 3:23 PM, July 1, 2021