TWU debuts Multicultural Women's and Gender Studies bachelor's degree
July 21, 2022 – DENTON - Texas Woman's University is offering a bachelor's degree in Multicultural Women's and Gender Studies beginning in Fall 2022.
"It's officially approved," said Danielle Phillips-Cunningham, PhD, associate professor and program lead of the Multicultural Women's & Gender Studies program. "It's on the books. Sign up."
The new bachelor's program has quickly generated interest. The degree was approved in April and added to the TWU catalog in June, and already students are registering as majors.
"Before an official announcement went out, six students contacted me," Phillips-Cunningham said. "Three have already registered as majors, and, at the latest majors fair, 25 signed up for more information."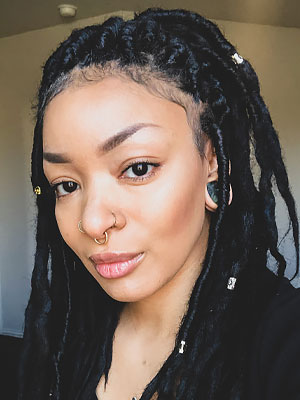 "I have a sociology degree from TWU," said Ronni Jones, one of the first enrollees in the new program. "It was the closest thing I could get to MWGS at the time. I want to eventually apply for the MWGS grad program, so it made perfect sense to dedicate myself to the B.A. program as well."
I had been minoring in MWGS and I wished it was a BA program," said Alixandra Pierce, who has also enrolled. "I'm going into my senior year, and since I was already minoring in MWGS, it only took a bit of rearranging my classes to switch majors and still be able to graduate on time."
TWU already offered a master's degree, PhD and graduate certificate in Multicultural Women's and Gender Studies, but undergraduates had to settle for a minor.
In many ways, TWU has treated MWGS in a fashion similar to other traditional graduate programs, like law or medicine. Undergraduates don't earn a degree in pre-med or pre-law, rather they take courses that will lead to those programs. The interdisciplinary nature of MWGS lent itself to such treatment.
"Students could come into the masters and doctoral programs without a background in women's studies because the theories in our field are taught in various fields, and that has grown over time," Phillips-Cunningham said. "Students could come into the program with some preparation in women's studies from other majors that they pursued at other universities."
But TWU is increasing the emphasis on this growing program.
"This seemed like the next logical step, especially since we're a majority women's university," Phillips-Cunningham said. "Many of the undergraduate courses in other departments are shaped by theories that are foundational to the field of women's studies, such as intersectionality, theories about gender, race, class and sexuality. We thought it was important to have a B.A. program in which students could focus on learning feminist theories and how to apply them in real, practical ways."
Much of that student excitement can be attributed to the carefully constructed engagement at TWU in issues of social justice, reproductive rights, racial justice, economic justice and voting rights, which has only grown in the last three years of increasing activism around the country and is particularly important to the student demographic at TWU.
"I find MWGS relevant to our society," Jones said. "Gender studies, women's issues, sexualities and identities, cultural aspects of all of the above, as well as the historical. MWGS is something I am extremely passionate about and spend time studying on my own."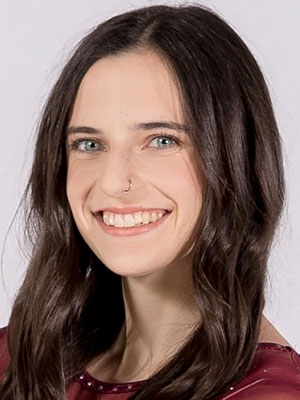 "I have a passion for social justice and activism, specifically in queer and racial activism," Pierce said. "My interests line up very closely with MWGS."
"The classes we teach and the theories we introduce directly engage those issues," Phillips-Cunningham said. "Students are eager to learn more about them and to figure out how to make careers out of knowing and studying these issues. The good news is, they can. Women's and Gender Studies majors go on to many professions."
In fact, Phillips-Cunningham explained, the MWGS skillset is growing in necessity. For example, human-resource specialists deal with gender and racial discrimination, and healthcare workers deal with women's health issues. The TWU program is designed to prepare graduates to better address modern issues that arise in a variety of careers.
"The truth is disparities exist in all institutions in our country, and students graduating from this program will be better equipped to address disparities," Phillips-Cunningham said. "We wanted to create a program that was flexible enough so students with varied interests could see themselves in the program, and gain a solid understanding of the field itself."
TWU joins numerous universities in offering MWGS as a major, including Harvard, Stanford, UCLA, Duke, Penn and Vanderbilt, as well as UTSA, Texas A&M and UTEP in Texas.
However, as opposed to other general MWGS bachelor's degrees, TWU is unique in offering degrees in three tracks:
General studies – "Students have the flexibility of taking courses across departments and pairing them with required courses in our program," Phillips-Cunningham said. "Those required courses were carefully selected because all of those courses engage feminist theory and social justice issues."
Health – "For students who might not to go into nursing or be a doctor, but who want to specialize in women's health issues and address racial, class, and gender disparities in the healthcare system," Phillips-Cunningham said. "With this track, students still have to take required foundational courses paired with courses in health studies."
Community leadership – "Ideal for students who want to pursue a career in a non-profit organization," Phillips-Cunningham said. "They take the set of required courses, but they pair those women's studies courses with others that focus on women's leadership and political issues in departments like social work, sociology, and political science."
While TWU is a majority-women institution, Phillips-Cunningham makes it clear that men are welcome to the new degree program. Male students at TWU have already been taking MWGS courses and have enrolled in the MWGS master's and doctoral programs. In fact, the department includes Harry McMaster, a male adjunct faculty member who has been teaching women's studies for more than 10 years.
We certainly welcome people of all genders," Phillips-Cunningham said. "Some men have registered for gender and social change and have really enjoyed the courses. A lot of theories we teach apply to women and men. How someone's life is shaped is affected by the people around them. People don't live in isolation according to their gender. Our courses put an emphasis on the social and political relationships between people, as well as how disparities affect our everyday lives."
Building TWU's MWGS program has been a primary focus of Phillips-Cunningham's everyday life, and this latest development is the payoff of more than a decade of work at TWU.
"It's inspiring," she said. "Part of the reason why I do this is because it is personally rewarding. I was a women's studies major in college. I'm very passionate about this in a personal way because I've witnessed the personal and intellectual rewards that come from majoring in women's studies, and it was so foundational for the rest of my life. A lot of students who major in women's studies say that the major helped them put into words what they were experiencing and what they found problematic about society. Not only having the language to describe it, but having the tools to address it.
"It's not just a matter of pointing out what's wrong and what needs to be changed, but actually getting up and doing something about it."
For more information
Visit the new Multicultural Women's and Gender Studies bachelor's degree page, or contact:
Multicultural Women's & Gender Studies
P.O. Box 425829
Woodcock Hall, Suite 307
Denton, Texas 76204-5557
940-898-2119
940-898-2101 (Fax)
womenstudies@twu.edu
Media Contact
David Pyke
Digital Content Manager
940-898-3325
dpyke@twu.edu
Page last updated 1:39 PM, October 5, 2022