Meet the Nominees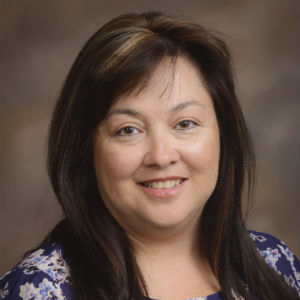 Margaret Ramos (Dallas)
I have been a physical therapist for 20 years. I received my Bachelor of Science from University of Puget Sound (UPS) in Tacoma, Washington. I also received my Master of Physical Therapy from UPS. I have been the School of Physical Therapy's Competency Lab Coordinator for 3 years, and am active member of the Policy Committee, Marketing Committee, TWU Dallas Campus Social Committee, and FB administrator.
Victoria Campbell (Dallas)
My name is Victoria Campbell, I'm an alum of 2008, Honors Scholar. My degree is in Psychology, minored in History and English. I worked in a community outpatient health clinic in QA for 8 years. I like to crunch numbers and learn new things. I served on multiple committees including the health advisory board, and the holiday helping hands program that helped provide for our poverty level clients.
I bake, do needlepoint, visit museums, and love a good book. I'm new to Dallas and my dog Holly Short likes to go to Half Price Books with me on mini adventures. I'm a huge Marvel fan, and I can't turn down a good pineapple. Cyndee Tanttari (Denton EEO 7)
Cyndee has 26 years of experience in corporate Human Resources and Risk Management. Cyndee joined the TWU School of Library and Information Studies department in August 2016 as a Senior Secretary and later as an Administrative Assistant. Cyndee transferred into the TWU Human Resources department in February 2018 as a Senior HR Generalist, Employee Relations, HR Compliance and Equity. Cyndee served in the United States Navy and the United States Naval Reserve for 10 years. Cyndee and her husband, Scott live in Krum and have one son, Michael, a senior at the United States Merchant Marine Academy in New York. Cyndee also has a Black Lab named Dazee. Cyndee volunteers as the Co-President of the United States Merchant Marine Academy North Texas Parent's Club. Cyndee is an alumna of TWU.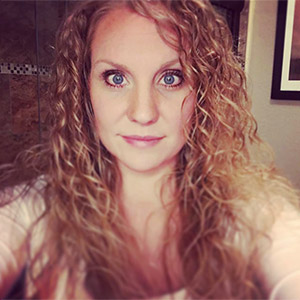 Elizabeth Precht (Denton EEO 7)
Elizabeth Precht is the Manager of Application Development in the Office of Technology. Elizabeth graduated with her B.S. in Computer Science with a minor in Psychology in December of 2013 and completed her Masters of Business Administration in December of 2014, both from Texas Woman's University. Elizabeth has been employed by TWU since Fall of 2012 working as a Student Assistant in the Office of Technology's Infrastructure Security (INFOSEC) Team. She was then hired as a full time team member to the INFOSEC where she stayed until Feb of 2015. Elizabeth returned to TWU in her current role in February of 2016 after having worked at Amazon AWS. Elizabeth has a passion for equality and fairness and looks forward to a role within the Staff Council.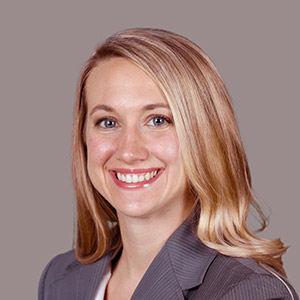 Kimberly Grubb (Denton EEO 7)
Kimberly Grubb is the Assistant General Counsel for Texas Woman's University in Denton, Texas. She joined TWU in April of 2017 and focuses primarily on transactional matters including contract review and management, processing open records requests, researching and answering legal questions for staff and faculty, and assisting in University Board meetings, as necessary. Prior to joining TWU, she practiced in estate planning and probate for two years. She graduated from Texas A&M School of Law in 2014 and spent three years interning with the Tarrant County District Attorney's office. She received her B.A. in Journalism at the University of North Texas.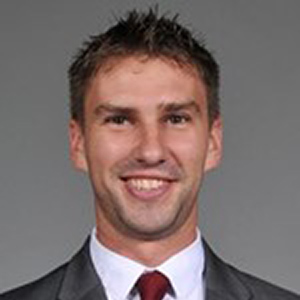 Jeff Huebner (Denton EEO 7)
Huebner comes to TWU from Middle Tennessee State where he was most recently the Interim Head Women's Volleyball Coach after being hired as an assistant coach in January 2016. Before his time in Murfreesboro, Huebner started the women's volleyball program in 2011 at the College of Coastal Georgia in Brunswick, Georgia. He ended his five-year tenure with a 121-54 record, including a 65-10 record the last two years. Over those past two seasons Huebner guided the Mariners to the Southern States Athletic Conference regular and postseason championships and led his team to the NAIA National Tournament in 2014 and 2015.
In 2014, Huebner was named an AVCA Top 30 Coaches Under 30 recipient, the AVCA Region Coach of the Year and the Southern States Athletic Conference Coach of the Year. At Coastal Georgia, Huebner coached four All-Americans, 27 All-Conference team members, and 22 consecutive weeks in the National Coaches Top 25 Poll.
Before coming to Coastal Georgia, Huebner was a successful high school and club volleyball coach in his home state of Illinois. While at Illini Elite Volleyball Club, he coached his teams to six medal finishes at USAV Junior Olympics and AAU National Championships. As a coach at Tri-Valley High School, his teams finished in the top 10 four times in five years.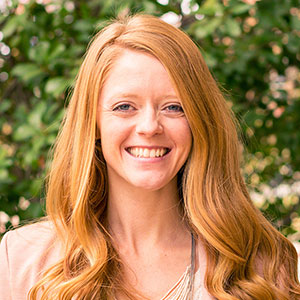 Anna Kessenich (Denton EEO 7)
Anna joined the TWU community in 2016 and serves as the Associate Director of Student Union Programming. She oversees campus and community-wide programming efforts sponsored by the Student Union. As a student affairs professional, Anna enjoys guiding students on a journey to reach their potential and is motivated by their eagerness to learn. Anna received her undergraduate degree from the University of Wisconsin – River Falls, her Masters of Science in College Counseling and Student Development from St. Cloud State University, and is currently pursuing her Doctoral degree in Transformational Leadership from Concordia University. As a member of Staff Council, Anna hopes to serve as an advocate for the broader TWU staff community while building bridges and fostering a creative, innovative work environment.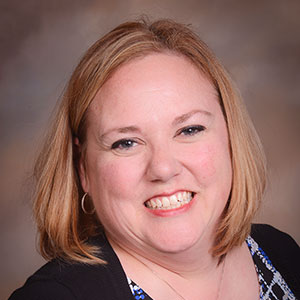 Angie Fielder (Denton EEO 9)
Angie Fielder is the Administrative Assistant in the Center for Faculty Excellence. Angie graduated with her B.S. in Psychology from TWU in 2001 and returned to the University in her current role just last year. She enjoys connecting with colleagues and supporting the TWU community. She is a great cook, and she loves to travel, crochet, and support local charities through gaming.
Cindy Englehart (Denton EEO 9)
Cindy came to TWU in 2017 and is currently the Academic Advisor for the School of Library and Information Studies graduate program. Cindy received her undergraduate degree from Midwestern State University, where she is currently pursuing her Masters in Human Resources Development and Training. She enjoys working in the garden, reading, spending time with her family, and trying new recipes and trying to master the art of grilling!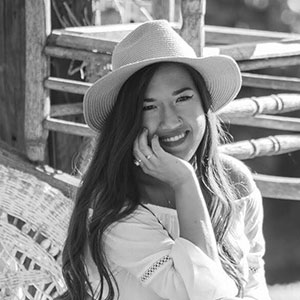 Makayla Knabe (Denton EEO 9)
My name is Makayla Knabe, I am 24 years of age, and I was born and raised here in Denton, TX. I left Denton in 2012 after high school graduation to pursue a Family and Child Studies degree at Texas A&M University – Commerce. During my undergraduate studies, I played collegiate soccer for TAMU for three years. I was an executive member of the Chi Omega Women's Fraternity as well. My hobbies include listening to live music, taking care of my animals and plants, and writing recipes for my personal food blog.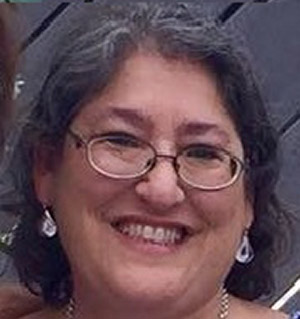 Michelle David (Denton EEO 9)
My name is Michelle David and I go by Shelly. At TWU, I am the Administrative Assistant in Facilities Management and Construction.
A native of Iowa, I came to Texas in 1981 and Denton, where I currently live, in 1983 to attend UNT for Accounting and Business Computer Information Systems, then switched to Interior Design.
I worked in the medical field until 2015, starting in a pediatric physician's office as Front Office Supervisor, Assistant Office Manager, and Collections Manager. I then worked from home and traveled around the country as a medical software trainer and, finally, in medical software support. Most recently I worked as an Administrative Assistant in the UNT Facilities Personnel office and for the AVP of Facilities.
My short time here at TWU has been very exciting. In my position, I get to meet many other TWU employees from all over the campus who come to FMC for meetings, assist in planning and helping with departmental events, and am a member of Admpro (Administrative Professionals Group) here on campus. Most recently, I've been attending many of the School of Technology learning courses to broaden my knowledge and meet more people. I greatly enjoy working at TWU and look forward to a long, productive career.
New Staff Council members
Chalese Connors (Denton EEO 5)
The 2018-19 academic year marks the 18th year for Chalese Connors to lead Texas Woman's University Athletics and her 24th overall with the institution. She is the fourth AD in TWU's history. Connors was previously the sports information director for the Pioneers from 1995-2000, adding assistant athletics director and senior woman administrator duties the last two years.
Connors completed a three-year term as an LSC representative on the Women's Basketball South Central Regional Advisory Committee in spring 2018. She previously served as chair of the 2005-06 Division II Women's Soccer Committee which administers the national championship. Connors served on the committee as chair of the Midwest Region from 2002-06. She is also a 2006 graduate of the NACWAA/HERS Institute for Administrative Advancement conducted by the National Association of Women Athletics Administrators, now known as Women Leaders in College Sports. Connors served on the NCAA Woman of the Year Committee from 2009-12.
A proud native Texan and graduate of Southern Methodist University, Connors serves on the Denton Holiday Lighting Festival Board and has also served three terms on the Board of Directors for United Way of Denton County. She served two terms on the executive board of the Greater Denton Sports Commission as well. She represents TWU in the Denton Chamber of Commerce, is active at Immaculate Conception Catholic Church as well as Sacred Heart Catholic School. Connors and her husband, Sean, have a daughter, Makenna. They live in Denton with their two rescue terrier mutts, Peanut and Rascal.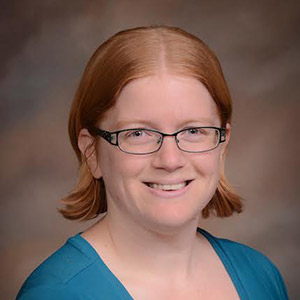 Amanda Roberts (Denton EEO 8)
My name is Amanda Roberts and I work with Teaching and Learning with Technology as a Learning Management Systems Analyst I. I received my BA in History from the University of North Texas and was a graduate student at TWU for some time before joining as a staff member.
Page last updated 5:03 PM, June 25, 2018