Vanderkooi Endowed Lectureship
28th Vanderkooi Endowed Lecturer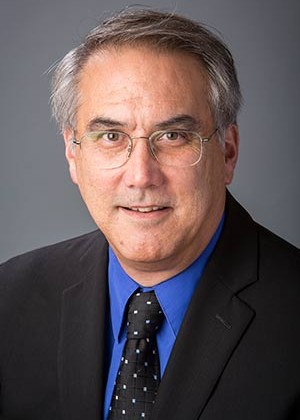 Roger O. Smith, PhD, OT, FAOTA, RESNA Fellow
Professor, University of Wisconsin-Milwaukee
Rehabilitation Research Design & Disability Center Director
"The Implications of the Metaphysical Physical-Emotive
Theory of Occupation on Everything Occupation"
Friday, February 5, 2021
9 a.m. to 12 p.m. CST
Free Virtual Event
Schedule:
9 a.m. - Endowed Lecture by Dr. Roger Smith

11 a.m. - Mentored Student Research Presentations
At the Eleanor Clark Slagle Lecture in 2017 we unveiled a new theory. It was of grand nature, suited for the 100th anniversary of the occupational therapy profession in Philadelphia. It grounded occupation as foundational in metaphysical existence. We named it the Metaphysical Physical-Emotive Theory of Occupation (MPETO). Today it has matured. This Vanderkooi Lecture will remind us of the core fundamentals of the MPETO. It will then take us on a journey deeper into its meaning and implications on occupational science and occupational therapy practice. Neuroscience, linguistics, physics, disability science, mental health and the arts directly relate to the MPETO. Essentially, the MPETO helps explain why occupation is central to healthy human behavior and thus, suggests a rationale for interventions based on a fundamental metaphysical reality. This lecture sets a new context for the study of human occupation and occupation-based interventions.
About the Lecturer
Roger O. Smith's research focuses on measurement related to disability and the application of assistive technology and universal design. In measurement, Smith examines assessments to determine their reliability and validity in use. He has created a software-based evaluation system that uses a branching question structure called TTSS (Trichotomous Tailored Sub-branching Scoring.) Smith also investigates the effectiveness of assistive technology and universal design interventions on the lives of people with disabilities. Currently, Smith directs several federally-funded projects, has served as primary author and director for more than 35 grant and contract awards of over $10 million of extramural-sponsored research and training programs. These projects have supported many dozens of students in assistive technology training and in research support positions. Smith is the director of the R2D2 Center which provides an interdisciplinary home for basic research, applied research and development, as well as innovative instruction related to technology and disability.
About
The Vanderkooi Endowed Lectureship was established in 1994 to honor the first program director of occupational therapy at Texas Woman's University, Fanny B. Vanderkooi. It celebrates the School of Occupational Therapy's legacy of commitment to vision, professional values, and leadership development in occupational therapy education, practice and research. The event is typically attended by more than 250 occupational therapy professionals, inclusive of students.
Founders – Vanderkooi Endowment
Roland & Virginia Chandler Dykes
George & Grace Gilkeson
Bonnie Strauss
Vanderkooi Advisory Committee
Noralyn Pickens, Chairperson
Regina Michael Campbell
Thomas Halka
Heather McBride
Monica McClain
Cynthia Evetts
Virginia Chandler Dykes (Emeritus)
Community Building Workshops Planning Committee
Gail Poskey, Chair
Shannon Levandowski
Jennie Martin
Marsha Neville
Previous Vanderkooi Lecturers
1993 Lela Llorens, PhD, OTR
1994 Charles Christiansen, Ed.D, OTR
1995 Penny Kyler-Hutchinson, MA, OTR/L, FAOTA
1996/97 Catherine Trombly, PhD, OTR
1998 Carolyn Baum, PhD, OTR
1999 Beatriz Abreu, PhD, OTR
2000 Shereen Farber, PhD, OTR
2001 Linda Fazio, PhD, OTR
2002 Karen Jacobs, EdD, OTR
2003 Barbara Kornblau, JD, OT/L
2004 Patricia Crist, PhD, OTR/L, FAOTA
2005 Jim Hinojosa, PhD
2006 Suzanne Peloquin, PhD, OTR, FAOTA
2007 Wendy Wood, PhD, OTR/L, FAOTA
2008 Penelope Moyers, EdD, OTR/L, BCMH, FAOTA
2009 Kenneth Ottenbacher, PhD
2010 Barbara A. Boyt Schell, PhD, OT, FAOTA
2011 Glen Gillen, EdD, OTR, FAOTA
2012 Florence A. Clark, PhD, OTR/L, FAOTA
2013 Mary Law, PhD, MSc, BSc
2014 Jane Case-Smith, EdD, OT, FAOTA
2015 Susan Coppola, MS, OTR/L, BCG, FAOTA
2016 Barbara M. Doucet, PhD, LOTR
2017 Anne G. Fisher, ScD, OT, FAOTA
2018 Thomas F. Fisher, PhD, OT, CCM, FAOTA
2019 Susan M. Cahill, PhD, OTR/L, FAOTA
2020 Deirdre R. Dawson, PhD, OT Reg. (Ont.)
Page last updated 2:15 PM, January 7, 2021