Dr. Don Edwards Mathematics & Technology Success Center
Summer 2023 Hours
MCL 307 Hours
MTWTh: 8:00 am - 5:00 pm
Friday: 8:00 am - 4:00 pm
MTSC is also virtual! There is a collaborative space in Canvas that is open enrollment. Please self-enroll at the following URL:
Mathematics Collaborative Space
To access virtual tutoring, go to the collaborative space in Canvas, click on zoom, and join the session.
Virtual Hours
MTWThF: 8:00 am - 8:00 pm
All virtual hours will be covered by either lab tutors or specifically assigned virtual tutors.
If you need assistance with SPSS or SAS, please contact Paul Ingram at pingram@twu.edu for an appointment.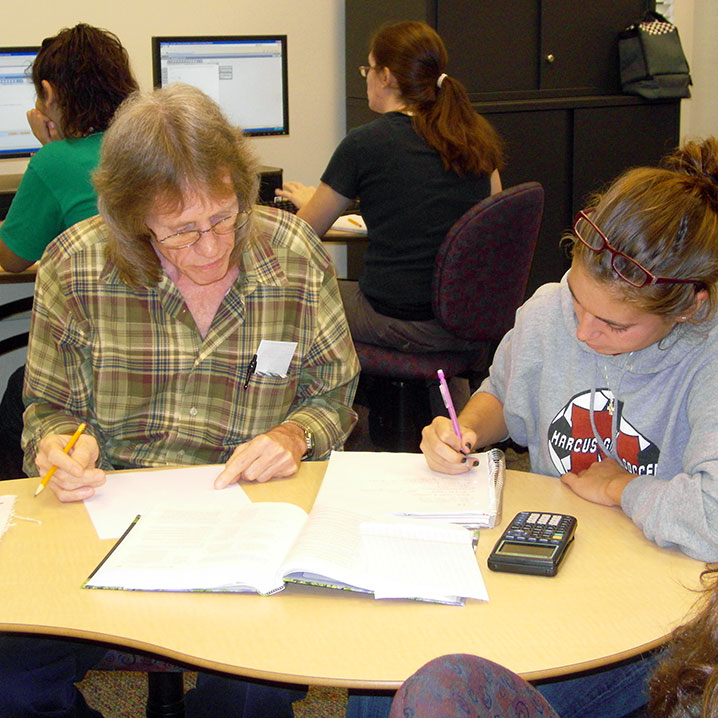 Learn more about mathematics and technology in a comfortable and friendly setting
The Mathematics and Technology Success Center, located in MCL 307, helps TWU students achieve their educational goals with computer programs and individual or group tutoring.
Tutoring is provided to TWU students who are enrolled in math and technology courses or enrolled in any courses with math or technology components. We also tutor those enrolled in statistics courses and courses using the statistical software SAS and SPSS.
We would like to welcome you to our center, and we look forward to helping you achieve success in your classes.
Page last updated 9:39 AM, June 1, 2023