School Age Children's Enrichment Program (The Clubhouse)
What is the Clubhouse?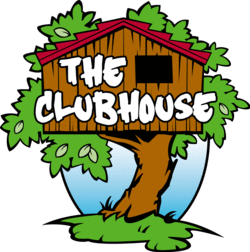 An educational enrichment program for children ages 5 - 12 that includes:
Reading projects
Arts & Crafts
Cooking Experiments
Gardening
Science
Weekly Field Trips
Community service
Lots More!
Your child will be in an environment where learning is fun.
Contact and Location
Contact
Shaneka Guyton
Family Services Coordinator
(940)898-3653
The Clubhouse
Lowry Woods Community Center
1600 Oakland Street

The Clubhouse business office is located on the first floor of Mary's Hall in Parliament Vilage in the Housing & Dining office.
Mailing Address
The Clubhouse at TWU
Department of Housing & Dining
P. O. Box 425380
Denton, Texas 76204
(940) 898-3676
(940) 898-3638 (fax)
Enrollment Procedure
In order to reserve space in the program, a non-refundable family enrollment fee and appropriate tuition fees must be paid. As well, the Clubhouse Handbook & Registration Packet must be completed and turned in with the application for each child that will be attending. All fees are due in advance. The enrollment package must be completed and turned into the University Housing Office on the first floor of Mary's Hall in Parliament Village, with all appropriate fees, at least 24 hours before your child attends The Clubhouse. The packet includes policies and procedures, enrollment application, a class schedule, required authorizations, personality forms. All children, including those returning to The Clubhouse must submit a new/updated enrollment package at the beginning of each academic year. Incomplete packages will not be accepted.

Please view the Clubhouse COVID-19 Policy in order to help protect the health and safety of the children, families and staff who utilize and work in The Clubhouse.
Program Description
The Clubhouse is an enrichment program designed for school age children between the ages of 3 and 5 (At the time of the child's enrollment) of enrolled TWU students. Priority placement deadlines are July 15 for fall and March 15 for summer. Non-students affiliated with TWU will be considered on a space available basis.
Clubhouse Rates and Dates, 2023-2024 (PDF)
The Clubhouse Hours of Operation
Summer Terms:
Monday - Friday from 7:30am - 5:30pm
The Clubhouse will close when the TWU Campus is closed.
Fall and Spring Semesters:
Monday - Friday from 3:00pm - 6:00pm
The Clubhouse follows the Denton ISD school schedule and is not in session when the TWU campus is closed.
The Clubhouse business office is located in the University Housing office on the first floor of Mary's Hall in Parliament Village.
Hours of operation are 8:00am - 5:00pm, Monday - Friday.
Special Days during Fall & Spring Terms:
On these days The Clubhouse is open all day, 7:30am - 5:30pm
Your child must be pre-registered and pre-paid before attending The Clubhouse on these special days. There is an additional fee per day per child. Payment of the special day fee is due by 5:00pm, 5 days prior to the special day. This fee must be paid in the Department of University Housing Office located on the first floor of Mary's Hall in Parliament Village. A minimum of 4 pre-paid children is required for The Clubhouse to open on these days.
The Clubhouse Extended Days:
During the Fall & Spring Terms, on Denton Independent School District early release days, The Clubhouse will be open from 1:00pm - 6:00pm. Refer to the attached The Clubhouse operations calendar or DISD calendar for early release days for your child's school.
Program Activities
Games that promote social and emotional development, community service projects, cooking, sports, arts/crafts, fitness activities, music, math and science enrichment activities, storytelling, reading, skating, bowling, swimming, field trips, and other fun activities.
Transportation
The Clubhouse vehicles will pick up children from the Denton elementary schools. The Clubhouse vans will make every effort to pick up at all Denton ISD elementary schools. Schools will be accommodated on a first come first serve basis until our vans are full.
Payment
Payment is due in full on the first business day of each semester or term, for the entire session. The Clubhouse utilizes Procare as our Parent/Teacher communications portal. Please look for your invitation to create your account in your email once your child has been accepted. This is where you will pay your $25 application fee. Monthly tuition option is available during the school year. Weekly tuition plan is available for summer sessions.
Page last updated 8:27 AM, September 14, 2023