Experiential Student Scholars Program
The Experiential Student Scholar Program allows students to engage in learning through the dynamic process of research where students can develop knowledge, skills, and values from direct experiences outside of a traditional academic setting. If approved, students will receive a $1000 stipend to conduct their research and have the opportunity to work with a TWU faculty or staff mentor of their choice.
Mentors of approved scholars will receive $500 to be used for direct and indirect costs related to the student's project. Materials and equipment acquired with funds provided to the mentor/department under this program are the property of TWU. Mentors will receive the funds via their departmental accounts.
Experiential Projects require engaged learning characterized by: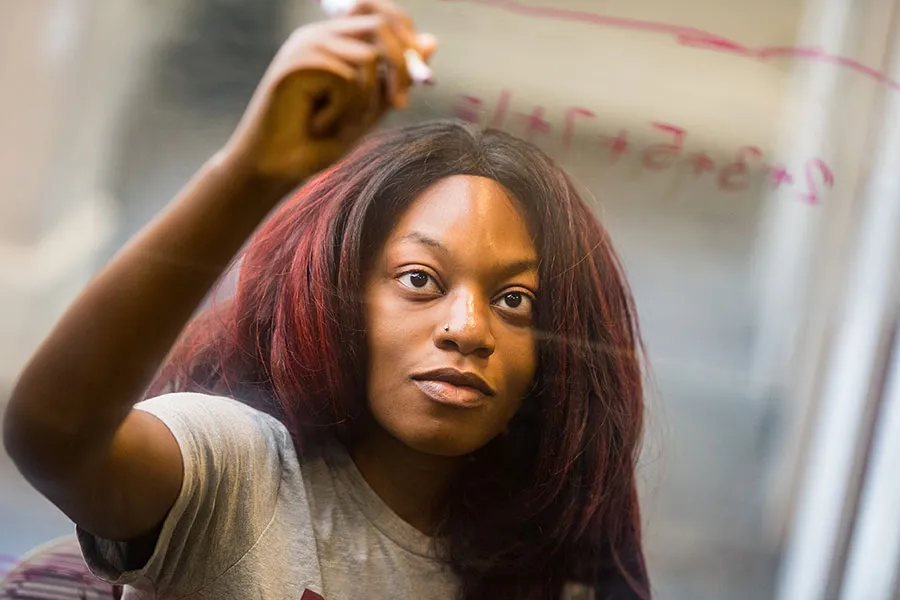 Active collaboration with a faculty or staff mentor;
Application of discipline specific theories;
Real-world problem solving; and
Simulation of skills external to the classroom
Eligibility criteria can be found below.
Categories
Applied Research and Creative Activity – Projects in this category are designed to utilize theoretical concepts in conjunction with primary and/or secondary data in developing solutions to real-world problems related to the student's discipline. Such projects make original contributions to the discipline by providing practical and actionable solutions to specific phenomenon, situation, or problem. (Example projects: creation of an artifact, program, or set of strategies that solve the identified problem).
Basic or Scientific Research – Projects in this category are hypothesis-driven and designed to address and/or test specific scientific questions and theories. (Example projects: theoretically-sound conceptual research designs which may include scientific experimentation related to the student's discipline).
Social Justice – Projects in this category meaningfully describe, interrogate, challenge, and eliminate social injustices and oppressive conditions over a broad range of issues. Such projects make original contributions to the discipline and society by blending theory and practice to: deepen and broaden understandings of the nature and function of power, privilege, and oppression; provide practical and actionable solutions that contribute to social reform and social justice. (Examples of social justice research projects include participatory action research, community-based initiatives, and more).
Eligibility
To apply to the Experiential Student Scholars Program, students must fulfill the following requirements:
Be a current TWU student-enrolled for both fall 2023 and spring 2024 semesters;
Commitment to enroll in both fall 2023 and spring 2024 semesters;
Be in good academic standing (not on academic probation or academic suspension);
Receive a TWU faculty or staff mentor's approval to apply for the program; and
Be able to complete the proposed project by March 2024
Students must be engaged in their own original research/project and not the work of their faculty/staff mentor. This program is to support student research experiences.
Important dates
Monday, August 28, 2023: First day of fall 2023 semester
Friday, September 8, 2023: Fall 2023–Spring 2024 Applications close @ 12:00 p.m. No extensions will be given and late applications will not be accepted.
Friday, September 22, 2023: Experiential Student Scholar decisions sent via email
Friday, September 29, 2023: Accepted Scholars must complete the following components:

Orientation Quiz
Pre-Reflection Report
Letter of Acceptance

Friday, December 8, 2023: Last day of classes
Tuesday, January 16, 2024: First day of spring 2024 semester
Friday, January 26, 2024: Deadline for IRB submission (if missing)
Monday, January 29, 2024: Mid-Project Report due
Friday, March 29, 2024: Poster Templates due*
April 2024: TWU Creative Arts & Research Symposium
Monday, April 29, 2024: Final Project Report due
*Experiential Students Scholars are required to participate in the Creative Arts and Research Symposium. Students can select a poster, platform, or virtual presentation to showcase their projects. If students select to present a poster, poster templates are due on 03/29/2024 for printing.
Page last updated 10:29 AM, September 7, 2023